MetLife Stadium Parking Changes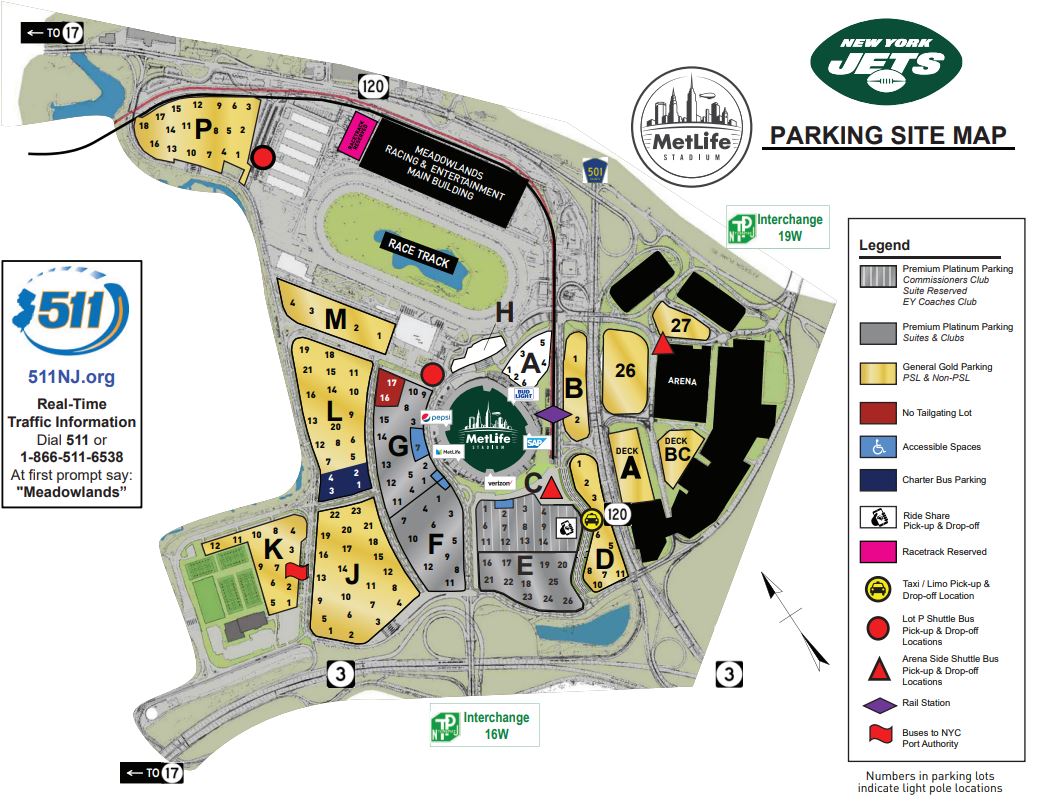 As we look forward to next season there is still so much uncertainty that remains. Who will the Jets starting QB be? Will Robert Saleh make us forget the nightmare that we call Adam Gase? Are fans going to be allowed in Metlife Stadium in large numbers?
Two things we do know are:
The Jets seem confident fans will be back as they have started charging season ticket holders again.
The parking lot has a new color coded system, gone is the Green, Yellow, Orange layout.
MetLife Stadium Parking

Beginning next season, we will be implementing a two-tiered parking system, with new parking designation colors. All premium parking permits will now be Platinum (previously Green) and general parking permits will now be Gold (previously Yellow & Orange). We anticipate this will create a more efficient parking experience for our fans.
I spoke to the Jets about this and they indicated it is being done to make it easier to get in and out of the stadium. That is probably true, but if you check the before and after maps below it does seem that the new mall has a lot to do with this. There are less orange lots available by the mall. They were pretty far away, so this new system will give fans an incentive to get to the stadium earlier.
New Metlife Stadium Parking Map For Jets Games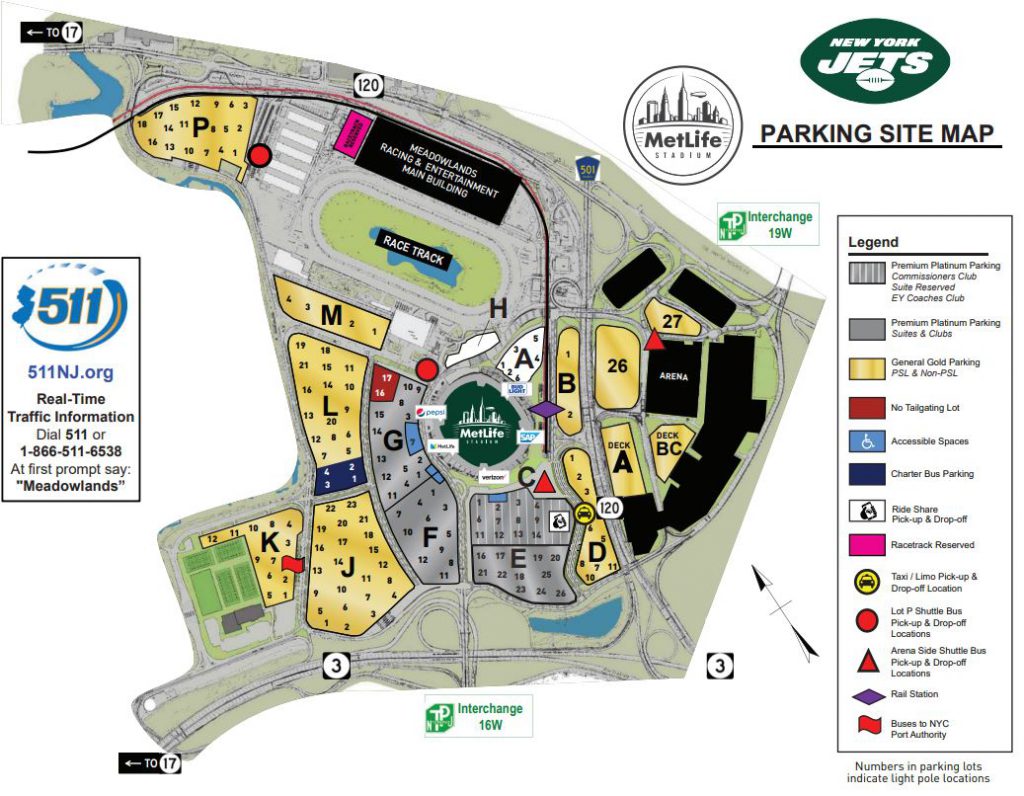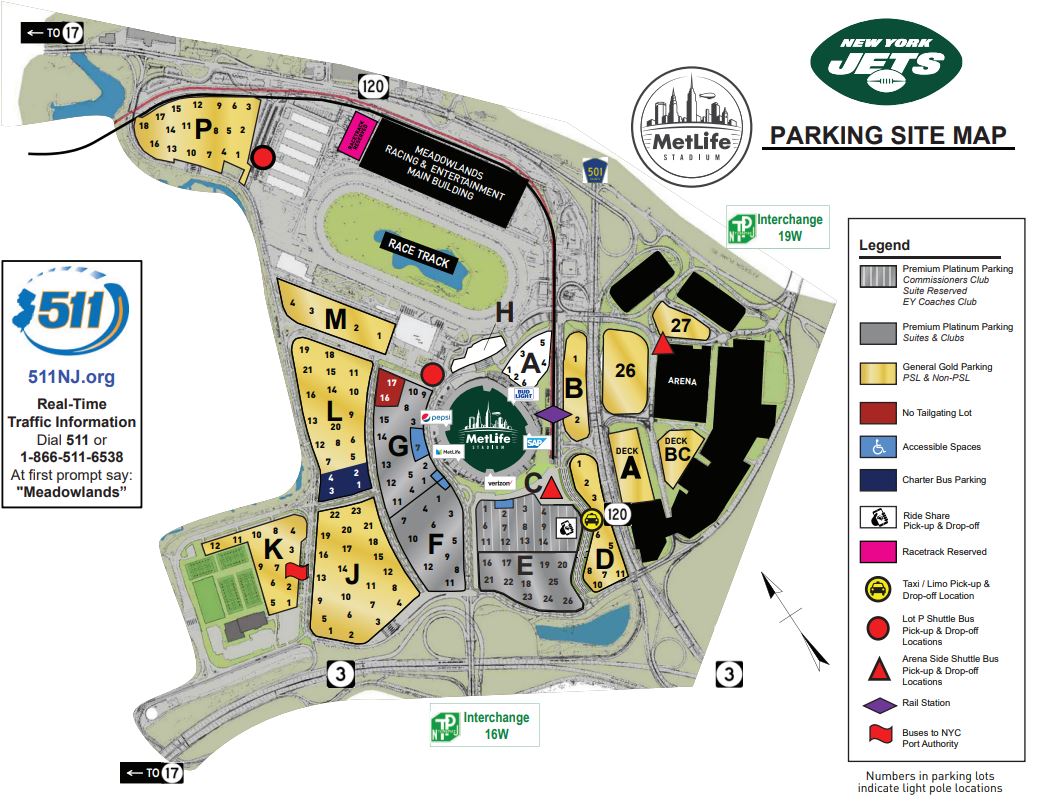 Old Parking Map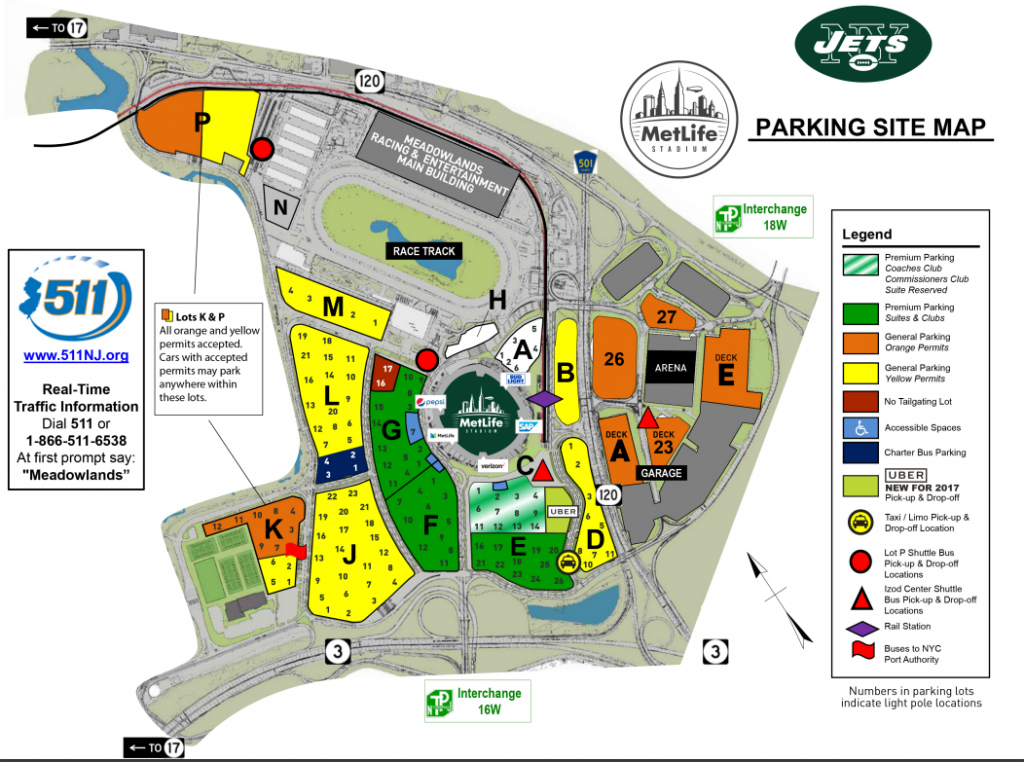 Here is a discussion thread from our forums with fan reaction to the NY Jets Stadium parking changes.
Videos
Aaron Rodgers Injury Fallout & Jets/Bills Recap