Jets Case Scenario, Part III: Edge Rusher; Pressure Makes Diamonds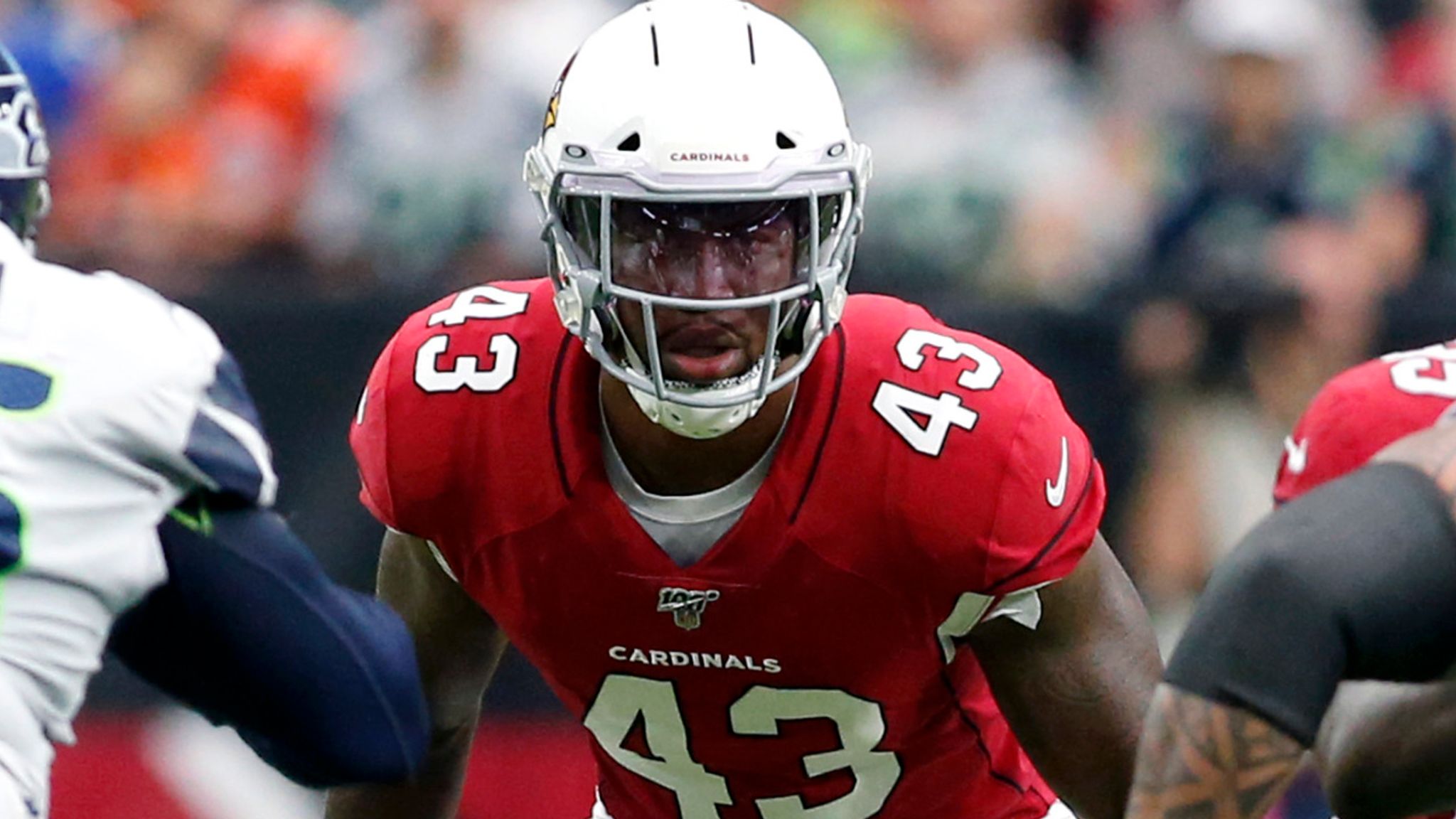 We're back to cover the defensive side of the ball in another offseason simulation! This time the focus is on pass rushers. The New York Jets haven't had a consistent pass rusher since John Abraham, who was drafted in the first round of the 2000 NFL Draft. I was 5 years old. Since then, New York has tried their hands with edge players like Vernon Gholston, Quinton Coples and Calvin Pace, and none of them came to fruition. In order to fulfill the needs of new head coach Robert Saleh's defense, the team must be aggressive in attacking the pass rush position, both in free agency and the draft.
Last year in San Francisco, Saleh had a cast of strong defensive linemen, and that was the recipe to their success in 2019, which ended in a Super Bowl loss. Headlined by Nick Bosa, Dee Ford and Arik Armstead, this unit was the cog that allowed the rest of the defense to perform well. If the Jets can manage to replicate a defensive line that mirrors the abilities of that in San Fran, New York will look much different, for the better, in 2021. Let's take a deeper dive into the position group, and using Spotrac's "Manage Roster" feature, predict a few moves we could see unfold as free agency kicks off on March 15th.
First, let's look to see which contracts are expiring heading into the 2021 season:
Jordan Jenkins

Tarrell Basham
I believe there is potential for Basham to return on a short term deal, perhaps another 1 year contract, in a "prove it" situation. He played in all 16 games for the Jets in 2020, but his projected fit into a 4-3 defense may not mesh well with Saleh's philosophy.
Next, clearing up additional cap space to maximize the potential haul of free agents:
Jamison Crowder (Save: $10.5M)

Alex Lewis (Save: $5.2M)

Greg Van Roten (Save: $3.4M)
These three cuts will result in a savings of roughly $19.1M, bringing their total cap space to $97.9M.
Now, a few hypothetical pairs of signings that could instantly change the landscape of the defensive front:
Scenario A
Matt Judon (3 years/$51 million, $38 million gtd.)

Trey Hendrickson (3 years/$33.5 million, $19 million gtd.)
Matt Judon is a former 5th round selection of the Baltimore Ravens, and enters NFL Free Agency for the first time in his career. Last season, he signed and played under the franchise tag, which was valued at $16.8M. That means that he is likely to garner a new contract in the value of $18M per season. On the surface, it looks like a ton of money to apply to one single player, but let's face it. The Jets will need to pay a premium to acquire top level talent. Hiring a competent, player-friendly head coach is simply not enough to become an attractive destination for free agents, and at the end of the day, money talks. In 2020, Judon finished with 6 sacks and 21 quarterback hits, the most of all OLB free agents. Judon is ranked 17th on the top 101 Free Agents, according to NFL.com. While not as important, Joe Douglas' ties to Baltimore could be a factor with Judon. 
Trey Hendrickson is a younger option, at only 26 years old. He has been the most productive player on the Saints' defensive line, putting up better numbers than teammates Cameron Hayward and Marcus Davenport, while playing less reps. He leads all DE free agents in sacks with 14, while adding 25 quarterback hits and a forced fumble in the 2020 season. The price tag may end up skyrocketing on Hendrickson, but at a calculated market value of $10.3M, this contract seems reasonable. This would put him in the top-20 at the position in terms of average salary, and he would become a free agent again before turning 30, something that players tend to prefer.
Estimated 2021 Cap Spent: $28.1M, Cap Space Remaining: ~$69.8M
Scenario B
Haason Reddick (4 years/$48 million, $35 million gtd.)

Carl Lawson (3 years/$29 million, $18 million gtd.)
Haason Reddick is my preferred veteran option at the edge rusher position. He is only 27 years old, and has been in 16 games all four years of his career, so has proven durability. His stats simply jump off the page, with 13 sacks, 18 QB hits and 5 forced fumbles in 2020. With the Cardinals recently signing J.J. Watt to a 2-year $31 million deal, Reddick may be the odd man out with Chandler Jones looking to start opposite Watt. A player with superb production, on a relatively inexpensive deal ($12M per year), hitting the open market? The Jets need to pounce on the opportunity.
Coupling Carl Lawson with a player like Reddick would drastically change the narrative about the Jets. With two veteran pass rushers added into the fold, you now have a dynamic front four with young stars Quinnen Williams and Johnathan Franklin-Myers on the interior. Carl Lawson is 26 years old, and while having an up and down career in Cincinnati with the Bengals, he finished 2020 with the needle pointing up. With an abnormal 32 quarterback hits, by far the most of all defensive end free agents, as well as 6 sacks, Lawson should absolutely be on New York's radar.
Estimated 2021 Cap Space Spent: $21M, Cap Space Remaining: ~76.9M
Draft Prospects Around the Bend
The New York Jets currently hold 3 picks inside the top 35 in this upcoming 2021 NFL Draft, #2 overall, #23 from Seattle, and #34. This edge rusher class is filled with quality players, including plenty of depth options that can be of value. For a bit of context, NFL Network's draft analyst Daniel Jeremiah currently has seven ranked inside his top-50. It is possible the Jets could look to secure the position early on draft weekend, with names like Texas' Joseph Ossai, Georgia's Azeez Ojulari and Oklahoma's Ronnie Perkins. All three of these prospects display explosiveness and can convert their speed to power well. If Joe Douglas decides to wait until day 2 or 3 to find his guy, prospects like Patrick Jones II of Pittsburgh and Miami's Quincy Roche could be a fit. Jones had a productive year opposite Rashad Weaver, and Roche was thrown into the mix that includes Jaelan Phillips and 2020 opt out Gregory Rousseau, and showed he can compete at the next level.
It is going to take many swings of the bat for the New York Jets to solve their pass rush problems of the last decade and a half, but they are necessary swings. If the Jets were able to acquire 3 new faces at the position, I would consider that a win in what is expected to be a chaotic free agency process.
Videos
Aaron Rodgers Injury Fallout & Jets/Bills Recap