No More Excuses for Jets' Douglas with Pivotal Offseason Just Days Away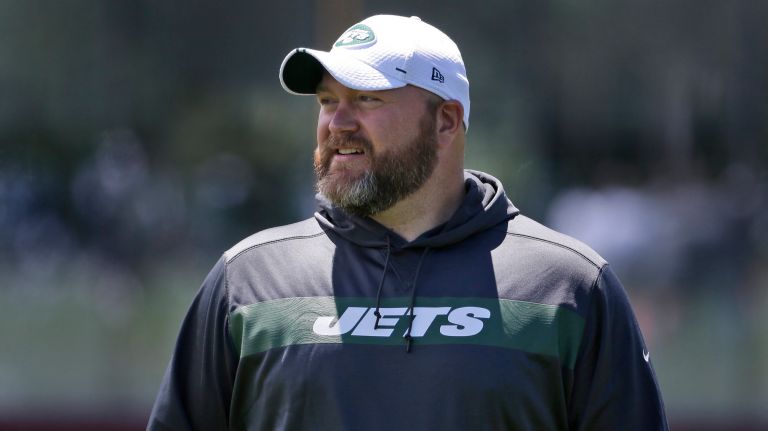 The excuse of an incompetent Adam Gase and his track record of landing dozens of his own players on injured reserve is gone.  The purse strings are expected to be loosened by ownership and he's got the second  overall pick in the NFL draft.  What does all of this mean?  It means that Jets GM Joe Douglas has had valid reasons for coming up short since being hired almost two years ago, but that's all in the past.  It's time for Douglas to produce.
They say it's foolish to judge an NFL draft class before they complete their third NFL season…and they're right.  But having one full season to evaluate can give you a hint as to whether or not a player belongs.  In the case of the 2020 class put in place by Joe Douglas, countless injuries make even that small observation a near impossibility.  A rookie class consisting of nine players with a 16 game schedule means a possible 144 games to evaluate.  However, Jets rookies appeared in just over half  that number (75 games) with 16 of them coming from punter Braden Mann.
Rookie left tackle Mekhi Becton played just 8 complete games.  Second-round wide receiver Denzel Mims had multiple hamstring injuries, limiting him to just 9 contests.  Safety Ashtyn Davis played in 10 games, defensive lineman Jabari Zuniga in 8 and running back La'Mical Perine in 10 but saw limited action when active.  Quarterback James Morgan had a red shirt rookie year and offensive lineman Cam Clark never saw the field as he too battled injuries for much of the season.  Cornerback Bryce Hall also missed half the year due to injury, and the aforementioned Mann was the only rookie to appear in every contest.  So as we said…a class that's virtually impossible to gauge as a result of injures and a clueless head coach.
Then there's Douglas' poor showing in free agency which, if we're being honest, should have a grade that carries an asterisk.  As one would expect, Douglas denied reports of him being limited financially by ownership last season, but everything he did suggested that was exactly the case.
In dire need of help along the offensive line, the Jets were expected to make a strong push for offensive tackle Jack Conklin. Instead, they opted for the cheaper and less experienced George Fant.  Along the interior, the only true long-term deal went to center Connor McGovern.  Other than that, it was a series of short-term and low dollar deals that could be easily terminated after this season.  Alex Lewis and Greg Van Roten are nice spot starters or backups, but day 1 starters?  Not really.
This, in a season when Douglas himself acknowledged the fact that the team had to build around quarterback Sam Darnold to allow for a fair evaluation.  Even with that being the case, Douglas allowed Darnold's favorite target to walk in Robby Anderson, while replacing him with another one-year deal to Breshad Perriman.  It was bargain basement shopping across the board.  As with the draft results, that excuse won't fly anymore.
Douglas and the Jets will enter free agency with more money to spend than 30 other teams ($67 million) and have room to free up even more cash if necessary by way of cutting ties with any combination of Fant  ($7.8 million), Lewis ($5.1 million) and Van Roten ($3.4 million).  Some have suggested moving on from wide receiver Jamison Crowder to save almost $10 million, but that would be foolish at this point.
In addition to being among the league leaders in salary cap space, Douglas and the Jets own the second overall pick in the draft, and that's where things could get interesting.  Douglas says his goal is to build through the draft, but will he part with multiple premium picks to acquire Houston Texans quarterback Deshaun Watson?  Does he take Zach Wilson or Justin Fields, allowing him to deal Darnold for an additional top 100 pick?  Or, does he do the unthinkable and stick with Darnold, allowing him to entertain the possibility of multiple trade downs, giving him a level of draft capital that no GM has ever had in team history?
Should Douglas take the third option and walk away from the 2021 draft with, let's say…up to 10 premium picks (he already has five), he would be in position to fix his roster at warp speed.  That is…if the hits on most of his picks, which is something Jets fans still don't know if he's capable of or not.  But no matter how many picks he has, he's got to come away with more hits than misses.  No more do-overs.
Videos
NY Jets Phase 3 OTAs, Expectations and a Minor Calf Tweak with Greg Renoff