Jets Free Agent Moves Show Faith in Talent of Players and Coaches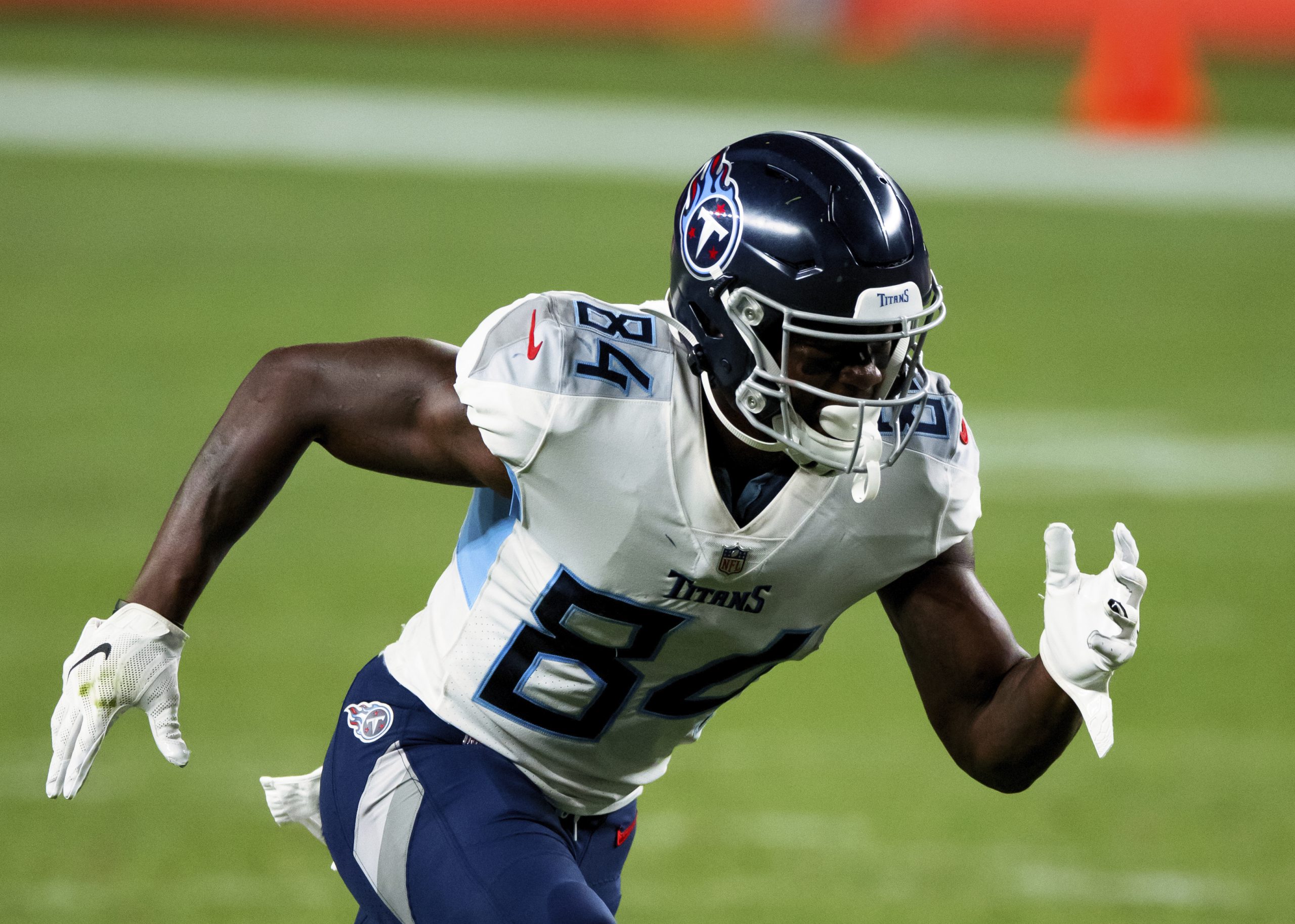 In looking at the way the New York Jets have handed free agency thus far, it's abundantly clear that Joe Douglas and company are looking to the not-so-distant past in hopes of finding elite talent that has performed well, but hasn't peaked.  That's where Robert Saleh and his coaching staff will be put under the microscope.
In signing wide receiver Corey Davis, defensive lineman Sheldon Rankins and linebacker Jarrad Davis, the Jets have added three players who were all taken in the first round of each of their draft classes, going 5th, 12th and 21st respectively.  Each player has performed at a high level and are about to enter their prime as opposed to their best days being behind them, a contrast to what has been a Jets theme over the years.
While Rankins has missed significant time due to injury, he has been a dominant player all along the Saints defensive line when healthy, racking up 8 sacks and 40 tackles just two years ago in 2018.  Since that time he has battled injuries, but if his health  holds up, Jets coaches will have an elite talent to work with along the interior with what is already a loaded group with the likes of Quinne Williams, John Franklin-Myers, Foley Fatukasi, Nathan Shepherd and Kyle Phillips.
Some Sheldon Rankins for your viewing pleasure. pic.twitter.com/QcQ9T0mOIS

— Glenn Naughton (@AceFan23) March 22, 2021
Meanwhile, wide receiver Corey Davis has shown steady improvement through his first four seasons in a variety of key categories, with the top one being percentage of targets caught.  As a rookie in 2017, Davis caught just over half the passes that came his way at 52.3%.  Since then, he has improved to the point of hauling in 70.7% of passes last season.  This, while setting career highs in touchdowns (5), yards (984) and yards per reception (15.1).  If the Jets and their coaches can continue to get Davis trending upward and increase his targets, there's every reason to believe he'll be a player who can be counted on to win battles for contested passes, make big plays down the field and be and beat up opposing defensive backs in the run game.
Just prior to signing Corey Davs, the Jets rolled the dice on another first-rounder in Lions linebacker Jarrad Davis.  In his first two seasons with the Lions, Davis racked up 196 tackles, 8 sacks, 14 tackles for loss and 8 passes defended.  After the arrival of the since-fired Matt Patricia, Davis saw his numbers dip to 109 tackles, 2.5 sacks, and 5 tackles for loss over two seasons after being relegated to backup duty.
Great job by Jarrad Davis. Sniffs out the screen and attacks the back for a 6-yard loss. pic.twitter.com/7SvzkmCgpl

— Glenn Naughton (@AceFan23) March 22, 2021
As is the case with each player listed, Joe Douglas wouldn't have to go all that far back to recall how he felt about each player as their respective draft was approaching.  Now Douglas has taken advantage of their availability on the open market, the fact that they've shown they can play at a high level, and has now put it on his coaches to get first-round production out of first-round talent.
Videos
New York Jets OTA Presser Takeaways, Aaron Rodgers' Impact and Summer Delusion