Next Jets Quarterback Already in Better Position Than Darnold Ever was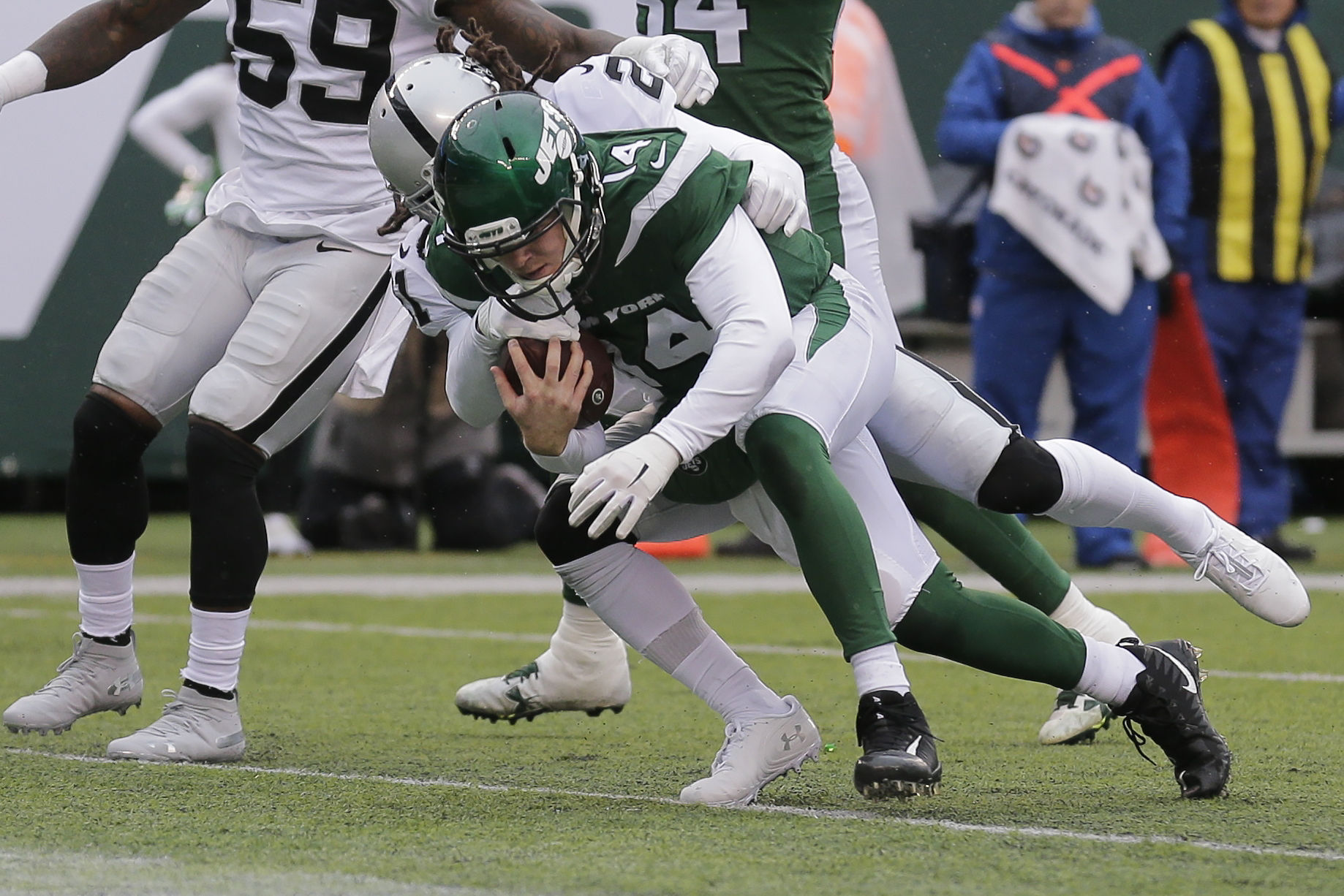 There is no exact science that allows us to determine just how much of the New York Jets' putrid offense in recent years was down to quarterback Sam Darnold and how much of it fell on the coaches and the talent around him.  Darnold certainly wasn't without blame, but there is absolutely no denying just how little support he received since he arrived in New York.
First and foremost, Darnold's development was left in the hands of a bunch of coaches who one could argue don't belong inside an NFL stadium without a ticket.
In his first season as a pro, Darnold was turned over to Jeremy Bates, an offensive coordinator who had been a complete failure in his one previous shot at the job in Seattle with the Seahawks.  So bad was Bates that after being pulled out of the wilderness to run an offense by Todd Bowels, he was out of the NFL once again as soon as the Jets cut ties with the mountain man.
From Bates, things only got worse.  Off the strength of a glowing endorsement from his good friend Peyton Manning, the Jets hired the least sought after candidate of the coaching cycle in Adam Gase after Bowles' departure.  As he had done so many times before without Manning running his offense, Gase was without a clue in how to get his offense to crack the top 20.  Not exactly what you'd expect from an offensive guru.  Any young quarterback in this year's class should do themselves a favor and take out a restraining order against Gase in the event their future club considers hiring the man who was arguably the worst head coach in Jets history in any capacity.
Then of course there was the talent around Darnold.  The offensive line, on its absolute best day, was marginal.  Most days, it was terrible.  Consistently running for his life, Darnold's best recevier was Robby Anderson, and Gase had no idea how to use him either.  It was a perfect storm of stupidity from top to bottom.  Ownership hired the wrong head coaches, the head coaches hired the clueless assistants, and departed GM Mike Maccagnan's draft record is one of the worst Jets fans have ever witnessed.
Even with all of that being said, when things did click, Darnold made too many rookie mistakes in year 3 to justify bringing him back for year 4.  He had to go, whether it was his fault or not.  Bringing him back would have meant passing on his successor this year, and possibly being left without  a quarterback in 2022 if Darnold didn't improve enough to hang around beyond this year.
For Darnold's successor, things are already infinitely better today than they were for Darnold at any point in his time as  a Jet.
First and foremost, there's a franchise left tackle in place in Mekhi Becton.  Center Connor McGovern and right tackle George Fant are mid-level starters who need to have quality guards placed on the inside to get better and there's reason to believe that's already the case with more to come.
Because he didn't see the field under Gase, plenty of fans have forgotten about last year's fourth-round pick, Cam Clark out of Charlotte.  The 6′ 4" 310 bruising lineman didn't see the field as a rookie, but perhaps not such a surprise coming out of such a small school, transitioning from tackle to guard and being part of a dysfunctional locker room.  That means Gang Green should be looking to add a right guard and perhaps another lineman for depth purposes come draft time.  If they choose to stick with Greg Van Roten, whose play improved in the second half last year, the line should still be better than what it was last season.
From the trenches to the pass catchers, things are looking up after Joe Douglas went out and signed wide receivers Corey Davis and Keelan Cole.  Adding that pair to Denzel Mims and Jamison Crowder gives Gang Green a more formidable group than they've had in years, and a pair of bigger receivers who can go up and get it in Mims and Davis.
For those of you who paid attention beyond week 9 last season, you're aware of the fact that tight end Chris Herndon looked more like the rookie version of himself than of the shockingly bad player he was through the first half of last season.  Even after he shook his case of the yips, his targets were down and production was low, but when given the opportunity, he produced.
What the Jets have in head coach Robert Saleh and offensive coordinator Mike LaFleur remains to be seen.  Even still, whether it's Zach Wilson, Justin Fields or…Trevor Lawrence; whoever is taking snaps from center next season will be doing it in a setting that's far superior to anything Sam Darnold had in three tumultuous seasons in New York.
Videos
NY Jets Phase 3 OTAs, Expectations and a Minor Calf Tweak with Greg Renoff