Injuries and opt-outs Have Jets in Position to get Great Value Come Draft Time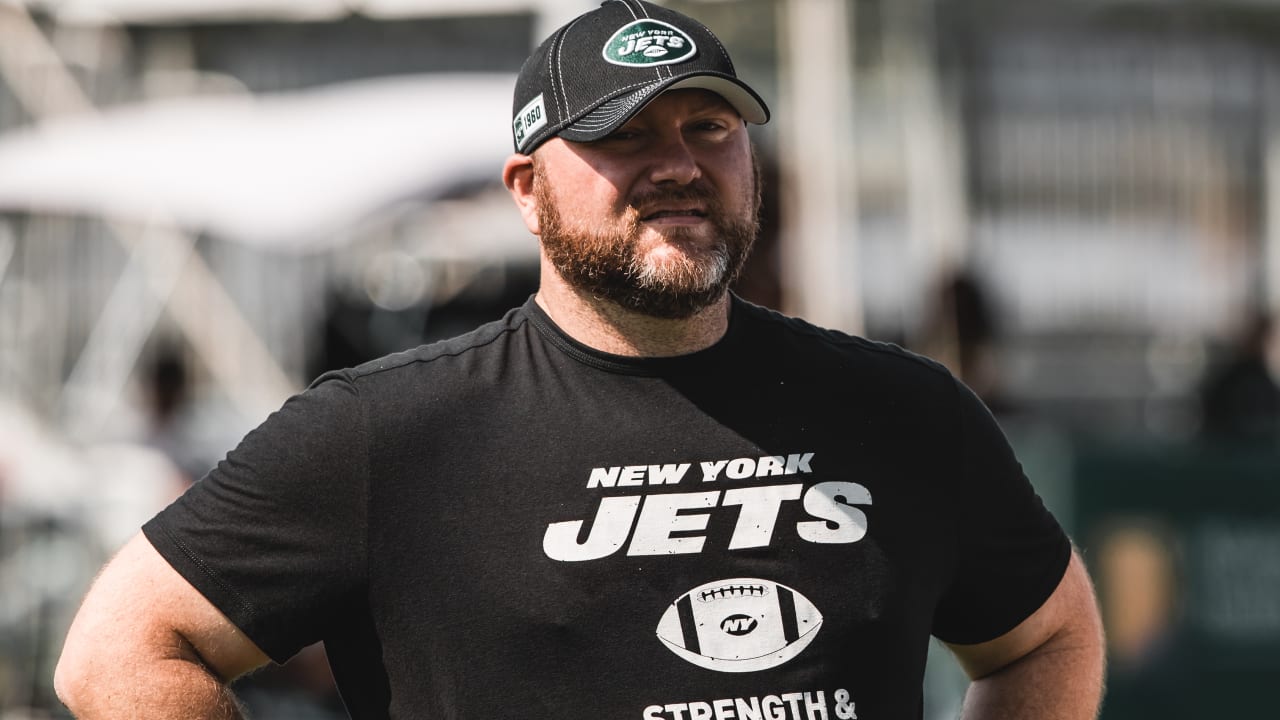 The New York Jets are expected to use the second overall pick on a quarterback in the NFL draft a week and a half from now.  The smart money is on BYU's Zach Wilson but some feel it's premature to rule out Ohio State's Justin Fields.  Whoever it is the Jets come away with with pick number tow, it's with picks 23, 34 and beyond that could position them to get some excellent value at key areas of need.
Be it due to injury or covid opt-out, several players are reportedly seeing their draft stock plummet in the weeks leading up to the event.  Which players could the Jets snag to roll the dice on getting great value?
OT Walker Little, Stanford:
Little was a projected first-round pick before he missed most of the 2019 season due to injury before opting out for the 2020 season due to covid.  While the down side to Walker's situation is that nobody has seen him play football in almost two years, the upside is that he should be more than ready to go and recovered from a torn ACL.  On film, Walker absolutely looks the part of a first round pick.  In fact, his play in pass protection makes Walker look like a top 10 pick.  Getting that kind of value at 23 or 34 could give the Jets a pair of elite bookend tackles and a guy who can slide over to the left side if there are any further issues with Mekhi Becton who missed parts or all of 8 games as a rookie.  Drafting Little could make George Fant trade bait for an additional pick or a high priced backup/swing tackle.
Stanford OT Walker Little opts out of the 2020 college season, heads off to the NFL. Was considered a first-round prospect going in 2019, but that season ended for him with a knee injury.

Pac-12 exodus is well underway. https://t.co/u2WdEwd45R

— Albert Breer (@AlbertBreer) September 10, 2020
CB Caleb Farley, Virginia Tech:
Up until just a few weeks ago Farley was viewed as a top 10 pick and the number one cornerback in this class.  What happened since then?  Farley had back surgery that has reportedly scared some teams off, but there are rumors swirling that claim Farley should suffer no ill effects from his injury and may present the Jets with another chance to snag a top 10 talent at the bottom of round 1 or the top of round 2 at a premium position.
RB Kenneth Gainwell, Memphis:

Even if you're not a fan of using premium picks on running backs, Gainwell, who was a covid opt-out, is a tempting option.  When asked about Gainwell, his head coach Mike Norvell said that as a running back, Gainwell was the team's best player.  He added that if they were to make him a full-time wide receiver, he would still be the team's best player.  Gainwell can do it all.  He can run up the middle, is fast enough to get to the edge and has been a consistent play maker at wide receiver.  Had he come back and improved on his 2019 season, Gainwell may have pushed himself in to the top half of round 2.  As it stands, most seem to believe he'll still be on the board in round three.
If the Jets are going to use a top 100 pick on a RB let it be a guy like Kenneth Gainwell. Mentioned him a few weeks ago and love the idea of taking him in top 3 rounds. Can legitimately line up at WR (slot or boundary) and make plays there or out of the backfield. pic.twitter.com/VrBpW5RbVJ

— Glenn Naughton (@AceFan23) January 12, 2021
WR Sage Surratt, Wake Forest:
Surratt posted 1,001 yards and 11 touchdowns in 2019 and was projected by most as a mid-round selection.  A poor pro day in which he posted a 40 time of 4.70 and a year off now has many projecting him as a day 3 pick.  Surratt gains separation at times but doesn't do it as often as you'd like.  He does however show strong hands and the ability to win one-on-one matchups.
Mentioned earlier by myself and @KristianRDyer, Wake Forest WR Sage Surratt could offer good value come draft time. Tough kid who will hold on to the ball in traffic who can also create some separation from time to time as he does here with a stop-and-go for deep TD reception. pic.twitter.com/G8Zl0WTwkE

— Glenn Naughton (@AceFan23) January 21, 2021
DE Gregory Rousseau, Miami:
Rousseau was another player who opted out this past season after entering the year as the top pass rushing prospect in the country.  Rousseau shows excellent traits but a lack of playing time could see him fall much lower than anyone would have guessed when the season came to a close.  His 15.5 sacks in his last full season should be intriguing for Joe Douglas and company.
Videos
Aaron Rodgers Injury Fallout & Jets/Bills Recap