Undrafted Free Agent Roundup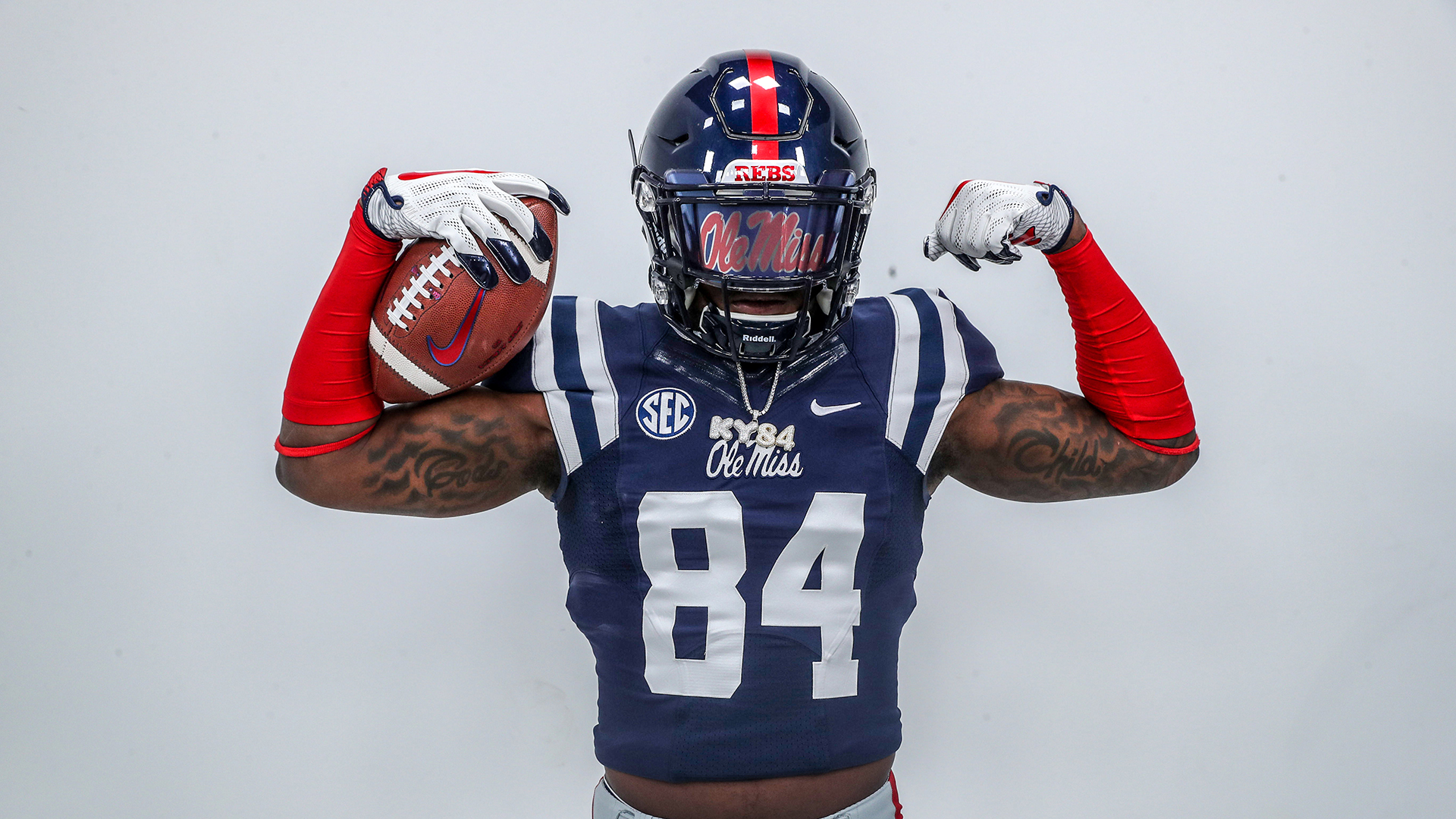 The NY Jets Undrafted free agent updates continue to trickle in.  There are several reports listing these players as having been signed by the team, but keep in mind nothing is official until.  Here are my thoughts on each player.
Hamilcar Rashed – 6′ 3″ 255 lbs and projects at edge.  He carried a 4th round grade.  He played from a two-point stance as a 3-4 outside linebacker and moved to defensive end when lined up in a 4-3 on passing downs.  He has some good cannot teach skills with 33 3/4″ arms and 10″ hands.  He ran a 4.6 40 and put up 25 reps with those long levers which is impressive.   An athletic tweener with excellent length and wing span for the edge.  He fell in the draft as his skill set and frame translates 3-4 outside linebacker who was seldom used in coverage and was thus a work in progress.  But there is a lot to work with.  Quick and powerful with excellent backside pursuit, he uses speed to bend the edge.  He features a push-pull and club over to get around the edge.  He needs to develop the technique to put his hand in the dirt to match up against NFL tackles as he lacks inside rush technique and is more of a one-trick pony in his rush.  He plays with relentless energy and closes on the ball effectively getting sacks on second effort.   He is a good prospect and can develop in our 4-3 front with some coaching.   Had we drafted him in the fifth, many would be singing his praises.  As an undrafted free agent, this is as good as it gets.  Good teams find free stuff.  He has a very good chance of making this team and getting on the field as part of the rotation at defensive end.
Kenny Yeboah – 6'3.5″ 250 lbs and is a tight end.  He carried a 4th round grade.  He spent four years at Temple and one at Mississippi so he is 23.  He projects as an inline tight end who needs to develop better strength to hold up at the point of attack.  He averaged 19 yards per catch last season (27-524) which speaks to his potential as a receiver.  He had an excellent game against Alabama.  Ourlads said he has "interesting upside" who can develop as "an every down asset down the road".  That is some high praise from Ourlads.  His potential stems from his wide frame with long arms and an angular build which has room to add functional weight.  He needs to add 10 – 20 lbs to reach his potential as an inline tight end.  His age and buildup speed (long strider) led to him going undrafted.  Nevertheless, the Jets gave him a $20,000 signing bonus and a $200,000 contract guarantee so they obviously like him.  Inline tight ends with upside who produced in college are what teams want.  More free stuff, he has the inside track to make the team as the developmental tight end.
OFFENSIVE LINE:
Teton Saltes – 6′ 5″ 302 and projects at offensive tackle.  He was ranked as an undrafted free agent by Ourlads.    A native American with the Oglala Lakota tribe he is the great nephew of NBA star World B. Free (A great scorer).  He was all-state in New Mexico in three sports as a defensive lineman in football, basketball and track.  He was honorable mention the last two years in the Mountain West.  He is a developmental prospect for the offensive line and practice squad.  Won the Wuerffel Trophy which is college football's award for community service.
Grant Hermanns – 6′ 7.5″ 300 lbs is an OT out of Purdue.  Ourlads gave him a 7th round grade.  Was state champ in wresting in high school.  A four-year starter, team captain and high-character person.  He is a good developmental tackle prospect for the roster and/or practice squad.   Adept at sealing the edge and combination blocks both of which matter in zone schemes.  He has decent feet.  Like many tall tackles, he needs to add strength in a pro program and is not ready.  Has had some injuries.
Parker Ferguson – 6′ 3″ 310 lbs is an OT out of Air Force.  He has experience at guard along with tackle.  Ourlads gave him an undrafted free agent grade.  A bit short for a tackle, he will likely have to kick inside to guard for the Jets.   Lucky for him, there are spots on the roster and/or practice squad.
Tristen Hoge – 6′ 4″ and is a former four-star recruit out of BYU.  He signed with Notre Dame as a top candidate at Center.   He started at BYU at guard.   He has had injuries and Covid took part of his senior year.  Like all four-star recruits out of high school at offensive line, he has some rare traits.  Great core strength.  He needs to develop better technique to play guard in the pros and is not ready.  He is a candidate for the practice squad.
DEFENSIVE LINE:
Michael Dwumfour – 6′ 1″ 300 lbs and is an defensive line prospect out of Rutgers.  Ourlads ranked him as a undrafted free agent.  He is a one-gap DT with a decent first step whose forte is penetrating gaps.  Saleh covets that particular trait and he will battle for a roster spot and/or practice squad.  Has a good motor but cannot two-gap which – along with substandard length – left him undrafted.
LINEBACKER/SAFETY/CORNER:
Milo Eifler – 6′ 1″ 223 and runs 4.6.  He is an inside linebacker prospect with a decent frame.  Good against the run, he is a candidate to make the roster in the back up derby at linebacker.  He has as good a chance as any.  He played college football at Illinois.   Ourlads ranked him as an undrafted free agent.
Brendon White – 6′ 2″ 220 lbs and carries a 7th round grade.  This hammerhead safety hit like a truck in run defense and in pass defense Ourlads said "he is at his best in zone coverage".   Like Ourlads, the Jets see him as a hybrid prospect at linebacker/strong safety.    Originally with Ohio State where he was defensive MVP in the Rose Bowl, he transferred to Rutgers last year.   A former Quarterback and Wide Receiver, he is an outstanding special teams player.   I would not overlook his chances to make the final roster.   Another candidate for the all-out-war for roster spots at safety and linebacker.  His father played in the NFL for 11 years.
Jordyn Peters – 6′ 185 lbs and runs 4.55.  A former Nickel Corner, he moved to Safety last season.  Noted for his special teams play, he blocked four kicks last season for Auburn.  His continued playing time with a big-time program like Auburn shows he has some skills.  Before the draft I predicted that we would see all-out-war for roster spots at linebacker and safety.  He is a candidate for those wars.  He has some real hop as he put up a 39.5″ vertical jump along with a 10′ 4″ broad jump.   Ourlads ranked him as a undrafted free agent.
Isaiah Dunn – 5′ 11 190 lbs and is a corner out of Oregon State.  He has two claims to fame.  First, he received the highest bonus for an undrafted defense back in NFL history.  Second, twitter originally reported his name as Isaiah Moore.  The latter made no sense since the Jets did not need "moore" defensive backs.  Our last signing, it showed we were "dunn' with signing players.  Ourlads ranked him as an undrafted free agent.  He is comfortable and patient in zone coverage and has experience in deep thirds and quarters.  He has a good RAS score at 8.92.   The Jets may see him as a safety and he is another candidate for the all-out-war for roster spots underway with the Jets.  Given the money already spent on him, he is a threat to the draft picks for a spot on the roster.  His deal included $185,000 guaranteed, including a $160.000 base and a $25,000 signing bonus.
Chris Naggar – 6′ 1″ 195 and is a kicker out of SMU.  As the Boy named Sue, I expect he is accustomed to pressure.  He was the SMU punter most of his junior year and handled the kickoffs.  He became the placekicker as a senior.  He went 17-21 on field goals and 43-46 on PATs.  He hit two game winning field goals last season.  Was an all-state kicker and punter in high school.
Videos
Aaron Rodgers Injury Fallout & Jets/Bills Recap