Added Talent Will Mean Heavier Competition on Offense for Gang Green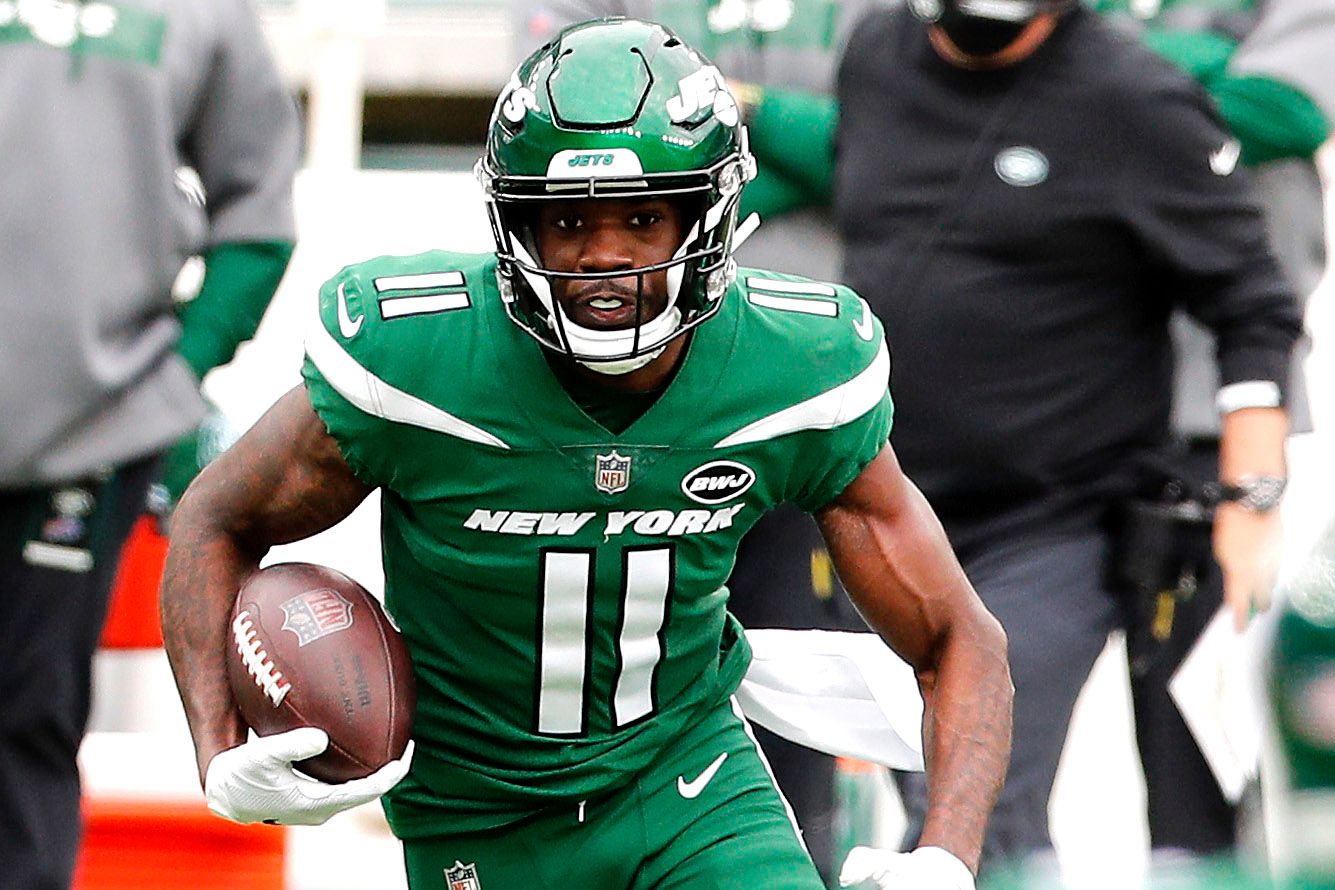 When you're the owner of the NFL's longest playoff drought (10 years) and coming off of a season in which you posted 2 wins to 14 losses with the league's worst offense, it's hard to imagine a team like the New York Jets having enough talent at multiple spots on that side of the ball to generate much buzz.  However, thanks to the handy work of Jets GM Joe Douglas, this is exactly the position the Jets find themselves in.
In recent years, the Jets have been so bereft of talent that it seemed any player who showed up and had a couple of good days at practice would exponentially increase their chances of making the 53-man roster.  Inexperienced?  That's fine.  Unproven?  Great.  No production in recent memory?  Not a problem.
This is how the Jets spent last season watching the likes of Chris Hogan, Josh Malone, Braxton Berrios, Jeff Smith and Kalen Ballage haul in passes from departed quarterback Sam Darnold.  Even their top boundary receiver Breshaud Perriman was a veteran journeyman who has still failed to live up to his potential.  In 2021 though, it should be a much different story.
By adding free agents Corey Davis and Kellan Cole prior to selecting Elijah Moore with the 34th pick in the draft, players who made last year's roster and saw the field will be forced down the depth chart or off the roster entirely.  Who stays and who goes will be determined in training camp where there will likely be just a couple of roster spots up for grabs, whereas it was wide open to all comers over much of the past few seasons.  And as you can see from the Jets current crop of starters and backups, the guys at the bottom of the depth chart will likely be guys who have the ability to take the top off of a defense.
Updated 40 times for current receivers on Jets roster:

DJ Montgomery: 4.3
E. Moore: 4.35
V. Smith: 4.36
J. Smith: 4.36
D. Mims: 4.38
Braxton Berrios: 4.4
J. Malone: 4.4
M. Cole: 4.48
C. Davis: 4.5
J. Crowder: 4.56
K. Cole: 4.59
L. Cager: 4.5??

If the QB is legit…look out.

— Glenn Naughton (@AceFan23) May 19, 2021
There will be a similar story in the trenches where instead of multiple starting spots being up for grabs, the Jets are very likely set to go at four of the five  spots on the offensive line.  Mekhi Becton and rookie Alijah Vera-Tucker will cover left tackle and right guard respectively with veteran center Connor McGovern slated in to play center.  George Fant is all but locked in to play right tackle which means a bevy of competitors for the right guard spot.
Incumbent starter Greg Van Roten will battle Alex Lewis if he's not cut for cap reasons, along with second-year fourth-round draft pick Cameron Clark.  Clark is a starting caliber player who was always going to need a year to adjust to a new position in the NFL after coming out of a small school (Charlotte) where he had previously played left tackle.  Free agent addition Dan Feeney also has extensive experience as a starter with the Chargers.
Of course there are some other names out there such as Jimmy Murray, Tristen Hoge and Corey Levin, but as of right now they're the dark horses to stick, meaning that while five or six receivers will be battling for 2 or 3 spots at the bottom of the depth chart, anywhere from four to six players could find themselves doing battle for the lone open spot on the offensive line at right guard.
It's bad news for guys hoping to find themselves in a situation with five or six openings, but great news for the Jets and their fans.
Videos
Aaron Rodgers Injury Fallout & Jets/Bills Recap