Is Joe Douglas Playing Waiting Game Once Again?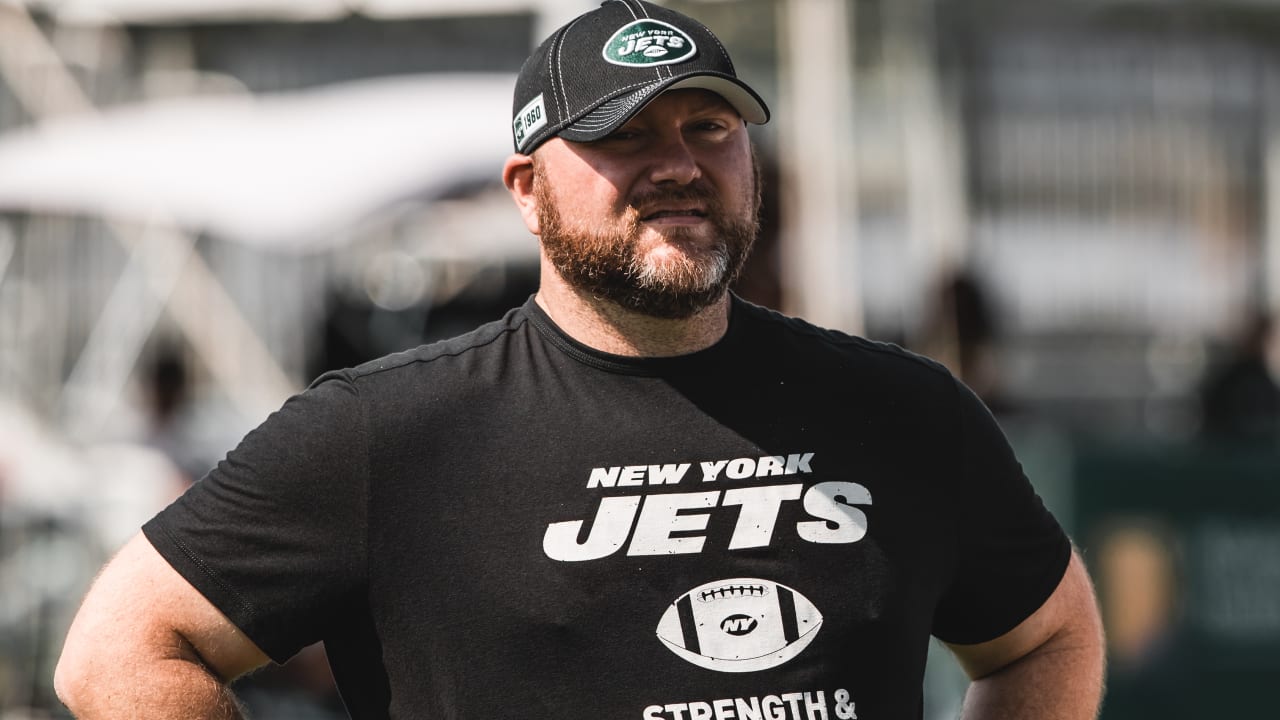 Because he was hired in the months that followed the 2019 NFL draft and the current offseason is still ongoing, Jets GM Joe Douglas has only had one full offseason as the man in charge for his New York Jets.  To say he has shown any established patters in the type of players he has acquired would probably be a bit premature.  But that's not to say he hasn't shown any tendencies as a GM.  Douglas has proven himself to be the type of guy who, even when he knows what needs to be done, won't do it until the time is right.  Douglas is willing to wait things out until he can get what he wants.
This approach was on fully display in the way he handled the trading of the two highest profile players he inherited in safety Jamal Adams and quarterback Sam Darnold.  Both players reached a point at which it was obvious they would not be returning.  Having laid ground work months earlier in the case of Adams, Douglas was ready to pull the trigger when the former linebacker/safety publicly ripped the organization.
When everyone and their uncle knew the team would move on from Darnold and take a quarterback with the second pick in the draft this offseason, again Douglas turned down offers from multiple teams until he was ready to strike a deal.  There were those who suggested he'd waited to long and wouldn't find a team still willing to part with a premium  pick.  Then news broke of Douglas acquiring three picks for Darnold, including a second-rounder from the Carolina Panthers.  So with such a glaring need at cornerback and a few names on the market would be immediate upgrades, is Douglas playing the waiting game once again?  Jets fans had better hope so.
Douglas has made plenty of notable moves this offseason to get the league's worst offense off the ground.  From signing wide receivers Corey Davis and Keelan Cole, to drafting quarterback Zach Wilson, guard Alijah Vera-Tucker and running back Michael Carter.  But what about the defense?  And more specifically, what about cornerback?
As of this moment, the Jets cornerback group isn't what you might consider an NFL caliber group.  Close to zero production and even less experience, the Jets need to add at least one body before the season kicks off.  There is plenty of reason to expect Bryce Hall to become a high-level starting cornerback, but beyond that?  Nothing but a bunch of question marks.
There's a lot to be excited about for Jets fans as 2021 approaches. The depth chart at CB isn't one of 'em.

-Hall
-Austin
-Guidry
-Pinnock
-L. Jackson
-Echols
-Carter II
-Ballentine
-Dunn
-Lewis
-Campbell

Jets can't start the season w/o adding a body or two.

— Glenn Naughton (@AceFan23) May 27, 2021
After showing some promise during his rookie season, Bless Austin has tailed off and has played at a level that should be easily replaceable.  Undrafted free agent Lamar Jackson also flashed as a rookie, but was far from a player a team could look at as a starter in 2021.  Beyond that, there's rookie draft picks Jason Pinnock and UDFA Isaiah Dunn joining an entirely untested group.  Douglas can't be serious about going to battle with this bunch, so who might he be eyeing this late in the offseason?
Richard Sherman is a name that has been repeated through a variety of outlets and he did speak with the Jets earlier this offseason, but the general consensus seems to be that Sherman would like to stay on or as close to the West Coast as possible, making the Jets a long shot.  Steelers free agent Steven Nelson requested his release months ago and it was granted.  If the Jets wanted to get better at the position he would be an excellent option, but why is a starting player at a premium position still twisting in the wind and not scooped up much sooner?  It's a question worth asking, but given the Jets situation, he's also a player worth signing.  There have been reports claiming a handful of teams have made Nelson an offer.  Could the Jets be among those teams?  If so, don't rule out the possibility of Joe Douglas making a "take it or leave it" type of offer that will remain on the table until Nelson inks a deal with somebody.
A third option whose name may not carry the same appeal as Sherman or Nelson would be veteran cornerback Bashaud Breeland who started 11 games for the Kansas City Chiefs last season.  A solid vet who may be willing to come in on a one or two-year deal, Breeland would be a quality upgrade at corner.  The same could be said for veteran Prince Amukamara who started 15 games for the Bears in 2020.
Whoever or whenever it is, Jets fans had better hope that whether it's a free agent addition or an offseason trade, Douglas has to know his team will be in some serious trouble on Sundays if somebody isn't added before the season starts.  But just because Douglas isn't rushing in to anything, history tells us that doesn't mean it's time for fans to hit the panic button.
Videos
JetNation
4.6K
Subscribe
Broken Brains; Critics of Jets Quarterback Aaron Rodgers Begin Stirring up Conspiracy Theories