Saleh Betting on Himself and Staff Right out of the Gate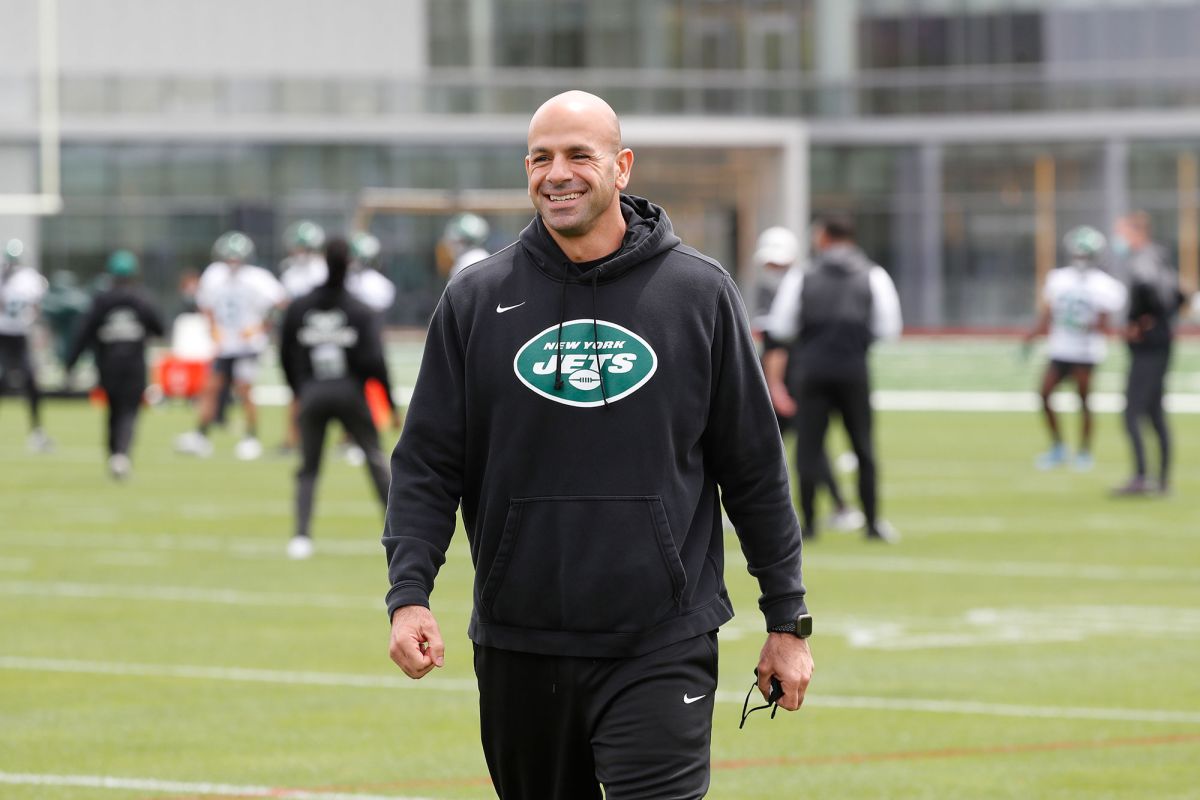 As the Jets wrapped up their minicamp last week with all players in attendance, head coach Robert Saleh did his end-of-camp Q&A with the media and covered a variety of topics in regards to Gang Green.  Perhaps most interesting was what Saleh had to say about his team's lack of experience at the cornerback position where there is essentially none.
With no proven veterans to lean on, Saleh sounded like most head coaches when he said he'd like to get a look at his younger players, but as he began to elaborate, it sounded less and less like a canned answer and increasingly like something Saleh truly believes.  Having worked under Pete Carroll with he Seahawks, Saleh quoted the Super Bowl winning head coach regarding young players in saying "Pete Carroll used to say you can't be afraid to play young guys. They're hell on wheels and they're fun to watch. There will be ups and downs. Trials and tribulations. You can't be afraid because there is light at the end of the tunnel."
That's a step or two further than most coaches would offer in place of the usual "we're excited about the guys on our roster" that comes straight off the color-coded head coach wrist band.  It also shows the tremendous confidence Saleh has in himself and his staff.
Jets cornerbacks career starts w/ round chosen for those with starts:

Austin: 16 (6th rd)
Hall: 7 (5th rd)
Jackson: 6 (UDFA)
Guidry: 2 (UDFA)
Ballentine: 2 (6th rd)
Hardee: 0
Lewis: 0
Carter: Rookie
Echols: Rookie
Pinnock: Rookie
Dunn: Rookie

Total: 11 CB's
Starts: 33

— Glenn Naughton (@AceFan23) June 21, 2021
Despite veterans Richard Sherman and Steve Nelson sitting on the open market, it looks more and more likely that Saleh and the Jets will go to battle with a group of corners who have started a total of 33 NFL games among them.  This is about as young and inexperienced a group of players you'll ever see, and Saleh's confidence in his coaching staff has to be off-the-charts.
"I've said it before, I think, the difference between player A and player Z in the entire league, I'm not talking about superstars, I'm not talking about the Aaron Donald's of the world, they're unique, but the difference between player A and player Z is minimal and the only thing that keeps player Z from becoming player A is an opportunity and reps. Let's see what happens. Does it always happen? It doesn't, but unless you're willing to be bold enough to coach your tail off and to invest as much as you can into these young men and give them the opportunity to be seen, give them the opportunity to get reps, and give them the opportunity to get better, you'll never know what you might find. So, that's just the belief and the philosophy of not only our coaching staff but the entire organization and that's something we're committed to."
If the Jets don't make any moves, which may actually be the case, it's a bold decision for more than just one reason.  The obvious being the lack of experience at the position for the defense to work with.  What makes it even more surprising is the fact that while plenty of fans and pundits are talking about a five or six-win season, that hasn't been the approach we've seen from Joe Douglas this off-season.
Rather than take a "slow and steady" approach to building the roster, Douglas went all in with Zach Wilson at pick 2 and then traded up to solidify the offensive line with guard Alijah Vera-Tucker.  From there, he added wide receiver Elijah Moore who has drawn multiple comparisons to Antonio Brown before drafting running back Michael Carter.  Douglas has put in place a support system around Wilson that should allow for success early on.
Prior to the draft it was a pair of wide receivers in free agency, bringing in Corey Davis and Keelan Cole who has impressed early.  Dan Feeney was brought in to compete along the offensive line and the team is inching closer to a deal with right tackle Morgan Moses.  None of this suggests the Jets are going to be happy with showing up and keeping games close.  Joe Douglas is trying to win football games right now and if his head coach can do that without adding any veteran corners, the Jets future will be brighter than any Jets fan had anticipated.
On the flip side, if a porous secondary prevents Gang Green from competing and winning football games, Saleh may regret running with the kids.
Videos
Aaron Rodgers Injury Fallout & Jets/Bills Recap