Taking a Look at the Long Shots; Speedy WR Manasseh Bailey has Tools to Succeed but Uphill Battle on Jets Depth Chart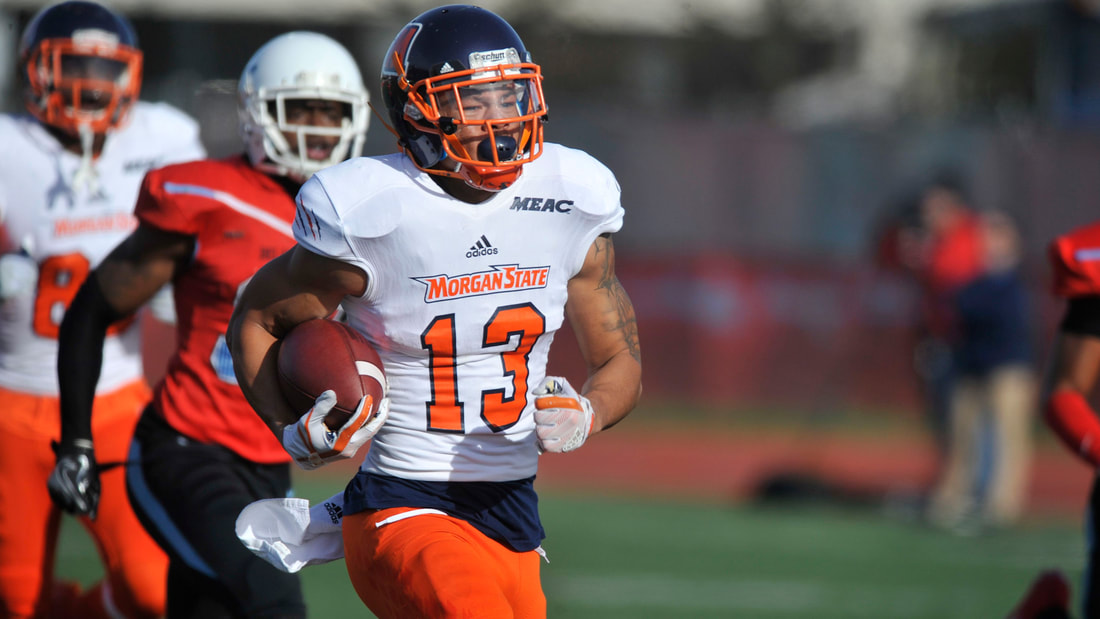 When Adam Gase is your favorite NFL team's head coach, the most miserable time of the year is football season.  When he isn't…it's right now.  The draft is over and done with.  Same for free agency and ditto for OTA's and mini-camp.  Now it's just a time to sit and stare at the calendar, waiting for training camp to open up in the coming weeks.  Until that time, JetNation is going to take a look at some of the long shots on the Jets current roster so you'll have a better idea as to who you're watching when pre-season football kicks off, and so you won't be as blindsided when a couple of these guys impress.  Today, we get things going with wide receiver Manasseh Bailey.
Name: Manasseh Bailey
Ht/Wt: 6'1"/195
Pos: WR
No : 3
College: Morgan State
The Jets added Bailey in January of this year after the speedster spent time with the Philadelphia Eagles and San Diego Chargers.  An undrafted free agent out of Morgan State, Bailey racked up 73 catches for 1,369 yards and 14 TD's in two years with the Bears.
His most impressive attribute is easily his speed as Bailey was reportedly clocked at 4.39 in the 40.  That contributed to his gaudy 18.7 ypc in college and is why teams will likely be willing to work with the explosive receiver.  The top competition Bailey faced in college was Army in 2019 and he made the most of it, picking up 4 receptions for 121 yards and a pair of touchdowns.  But again…against Army.
Coming from a small school it was always going to take time for Bailey to settle in as a pro, but if he improves his route running to go along with his elite speed and excellent hands, he'll make himself a tough cut.  What gives Bailey a slight edge over some of the other receivers at the bottom of the roster is his potential on special teams.  Bailey picked up a couple of blocked punts in college and the one time he was asked to go back as a return man, he ran it back for a touchdown.
Bailey did earn himself a mention as a player who "impressed" during training camp from Rich Cimini of ESPN, but it's going to take a lot more than that for Bailey to hang around.  Does he have the tools to make a name for himself?  Certainly.  Does this mean he will?  With a deep group consisting of Corey Davis, Denzel Mims, Jamison Crowder, and Keelan Cole as virtual locks, Only time will tell.
Videos
New York Jets OTA Presser Takeaways, Aaron Rodgers' Impact and Summer Delusion