JetNation Group Outing – 10/3 Jets vs Titans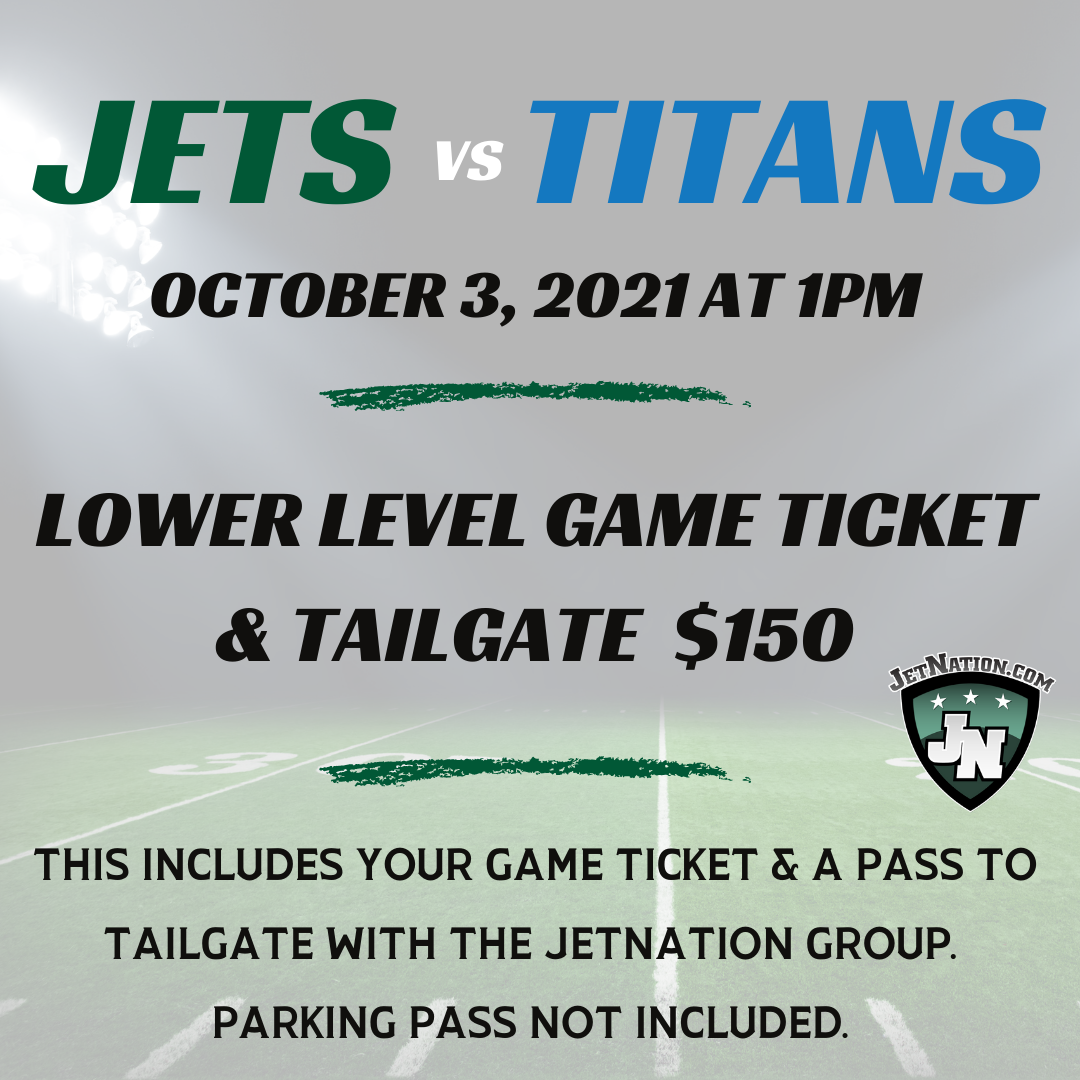 We are going to do another JetNation group outing this year, it is for the 2nd home game. The Jets vs the Titans at MetLife Stadium on October 3rd at 1pm. It will be so good to be back at the stadium and tailgating!  We had fun the last few times we did this, it is early in the season, good seats and with the new roster and coaching staff, it will be exciting.
We have already purchased a bunch of tickets in the lower level end zone. We posted these in our forums and sold a bunch already so if you are interested please sign up and reserve your spot now.  Here is the discussion thread in the JetNation forums if there are any questions.
Visit our shop at the link below to see more information on the game. We will be adding the tailgate menu when it gets closer. Thanks and go Jets!
https://www.jetnation.com/shop/


Videos
Aaron Rodgers Injury Fallout & Jets/Bills Recap