Coach Saleh Speaks After 2nd Practice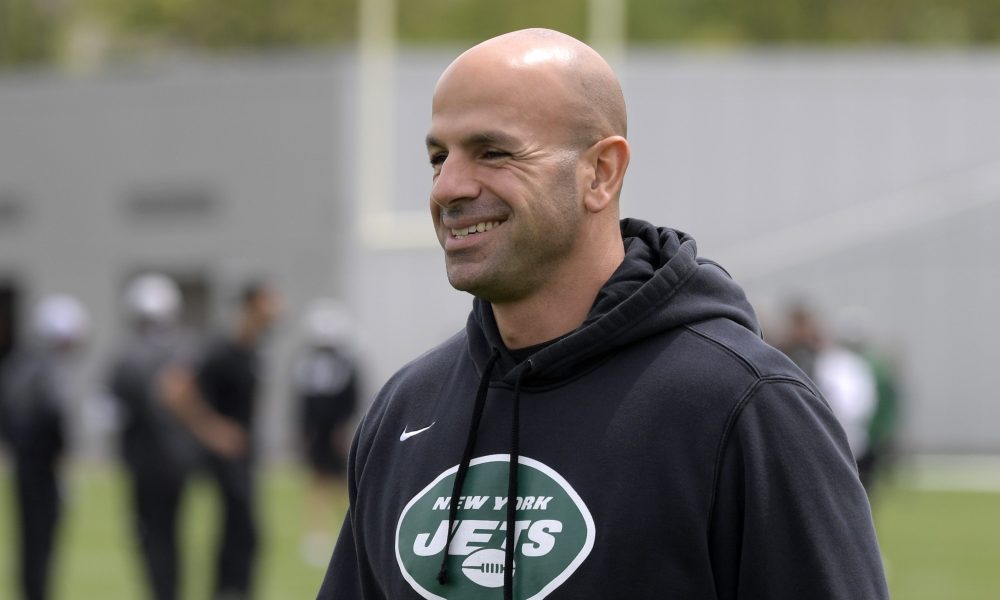 Zach Wilson wasn't at the 2nd Jets training camp practice but after practice was over it was announced that he has signed. When the media had access to Coach Saleh, most of the questions revolved around the quarterback situation with Zach not being in camp. I have scrubbed those questions and answers from the transcript since they are no longer applicable. Here is the rest of what Coach Saleh had to say after practice on Thursday.
How Was Day Two?
Good. A lot of energy. It's an impressive group because of the retention that they've had from OTAs and the crispness at which they're operating in it. It was good, it was an encouraging day.
When you started with Houston, there were still two-a-days and was still kind of non-stop training camp. Just watching this, the ramp up period, I understand player safety and stuff, but what's the challenge like for, as a coach, to get them ready, but you're not able to do kind of the old school training camp?
I think it was Cal Ripken Jr., he once said that, "Practice doesn't make perfect, perfect practice makes perfect." And, when you're dragging these guys through the mud, and it's just philosophy, everyone's got a different philosophy, when you're dragging these guys through the mud and are not able to execute their technique to the best of their ability, because they're dragging, they just don't have their legs underneath them. There's merit, they're not always going to have their legs. But when you're constantly being dragged through the mud, you're practicing bad habits. So, we believe in keeping these guys as fresh as possible, so when they do get their reps, they're optimizing every bit of movement that they have in their body. We feel that it's quality over quantity. You got plenty of walkthrough reps, you got plenty of group install reps, we got walkthrough before practice, after practice, in between practice, and then you get your live reps. There's plenty of reps to get these young men ready to play a game. Obviously, they're doing a good job with regards to film study and putting themselves through it mentally so they can optimize their reps when they happen.
How important are joint practices that you'll have with Green Bay and Philly? And it was that part of this equation that you would have another team that you could practice against without the fourth preseason game and that sort of thing?
Yeah, personally, everyone's kind of different with how they view those preseason joint practices. I think they're fantastic. Especially when teams go about it, and they're not looking to fight, they're looking to get work in. I've been fortunate, I've been part of all those. But, I think it's good work, because you see different defenses, you see different offenses, you see a different special teams unit, you're going against different bodies. To be honest with you, I have always felt like you get more out of those joint practices than you do the actual preseason game. Because it's just different, because it's a more controlled environment. You're not exposing yourself to being tackled or having to tackle, and you can get a lot of work in with it, where it's a little bit more structured in terms of situations, you get just a lot, a lot more things can happen. And you're getting a really good view of the players. They're also getting a shot to put their best foot forward, to show what they can do on tape.
Was there any consideration to doing joints with the Giants? 
You know, there was, obviously I know, it's been done traditionally, right, in the past?
(Follow up) A long time ago…
Hopefully, next year. We would love to.
Carl Lawson seemed to be pretty active today. Are you impressed with what you've seen so far, and also if you could talk a little about him and Mekhi (Becton) going against each other?
I think it's really good for Mekhi, and Carl, for that matter. It's like the opposite ends of the spectrum, in terms of size, right? I don't think either one of them, Carl is not going to see a man that big, and Mekhi is not going to see a man that small and sawed off, and as strong as he is. For those guys to get that work, they're making each other strain in different ways that they'll see all season. Because of it, I think they'll get better for it.
Just in general, with fewer preseason games. Are the padded reps in practice, do they become more important?
No, I don't think, because of the lack of a preseason game it changes. You still have the three preseason games, no one ever really played in the fourth preseason game anyway, it was kind of a week off. I think you can get more work in with a three-game schedule. Especially once you get closer. We're still not going to tackle in practice, we're not going to do any of that. What it does do is it helps guys loosen up. It really gives you a good look at what the o-line and d-line are going to look like. Otherwise, everyone else is the same.
Videos
New York Jets OTA Presser Takeaways, Aaron Rodgers' Impact and Summer Delusion