Saleh on the Offensive Line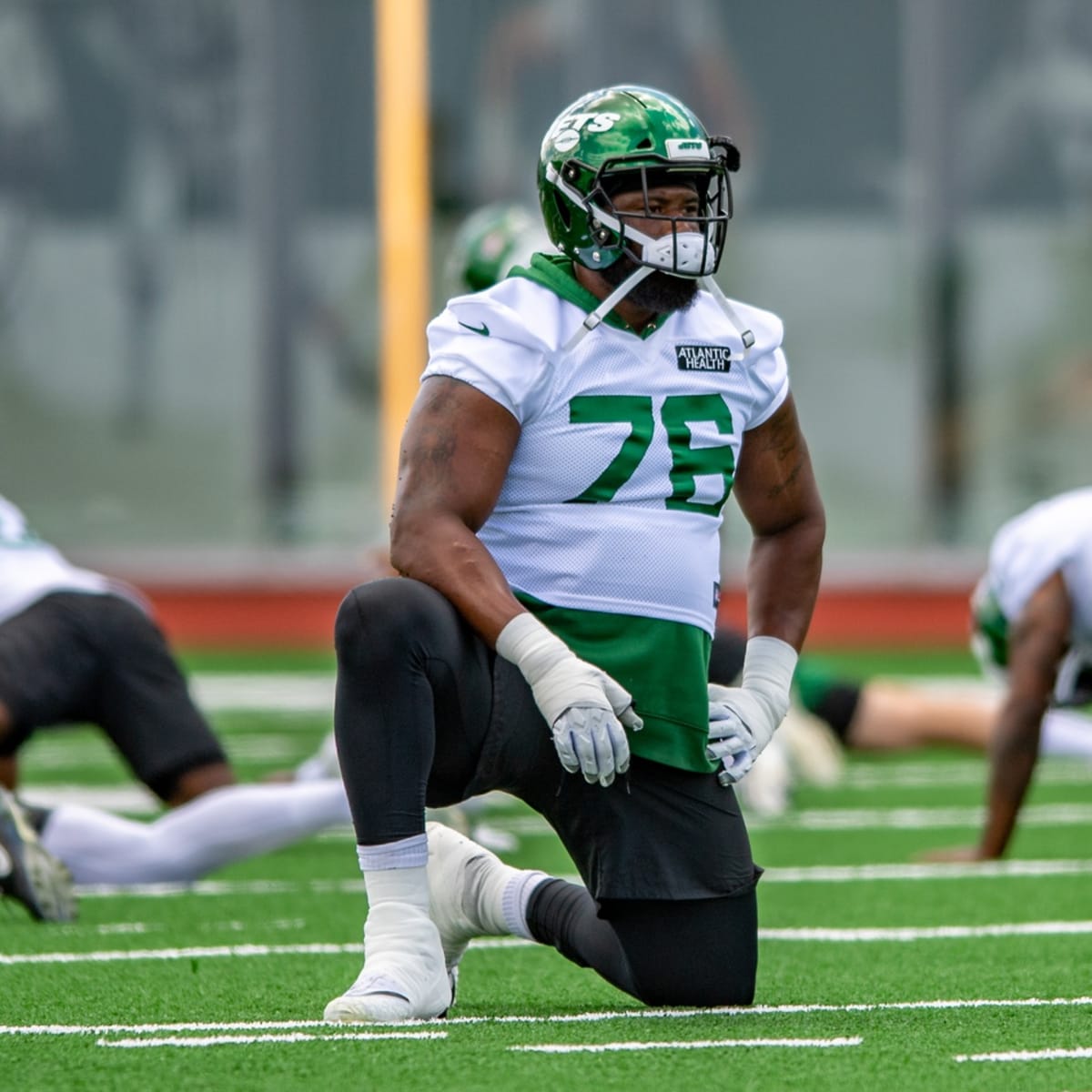 On Monday Robert Saleh gave his thoughts on the upgrades made to the NY Jets offensive line.
It's just been a few days with Morgan Moses but what have you seen with him being out there and some much speculation there for a while that you were going to bring him in, what was the importance of getting him in here?
With Morgan, he's been fantastic. He's exactly what we thought with regards to being a professional and taking the approach that he does, not only on the field, but off the field with his body and the way he prepares every day. So that part, no surprise. He's been fantastic on the field with regards to his play. The thing that you'll hear us talk about, you can never have enough good o-lineman and d-lineman. The game still is won in the trenches and to be able to add somebody like him, however it works out with regards to that right tackle competition, that o-line room is much better because of his prescience. It's just going to be exciting to see how those two progress, especially when George (Fant) gets back here, I think he's back tomorrow. We'll get to see how that thing works out.
How much can a guy like that help development of Mekhi (Becton) and Alijah (Vera-Tucker)?
I think it's big because he's a pro. He does things exactly the way you want. He takes care of his body, he doesn't miss practice, he doesn't miss games. He's reliable and he's always doing the right thing. He doesn't bust, he's technically sound. So because of it, he's a good example for a young offensive lineman to be able to look at and say, "Okay, I see how you have longevity in this league."
Just one more thing on Morgan because we haven't had a chance to meet him yet, is he the kind of guy that embraces trying to take some of these young guys under his wing? Obviously, you've got, as just referenced by Andy, a lot of young guys out there.
I think so. He's got this million-dollar smile on his face. He's very upbeat, very positive, very personable. We're still learning him too, obviously, but from everything we've gathered he's a pro's pro and a man's man in terms of just wanting to be around and give us much knowledge and information as he can.
Videos
Aaron Rodgers Injury Fallout & Jets/Bills Recap