Saleh on the Green & White Scrimmage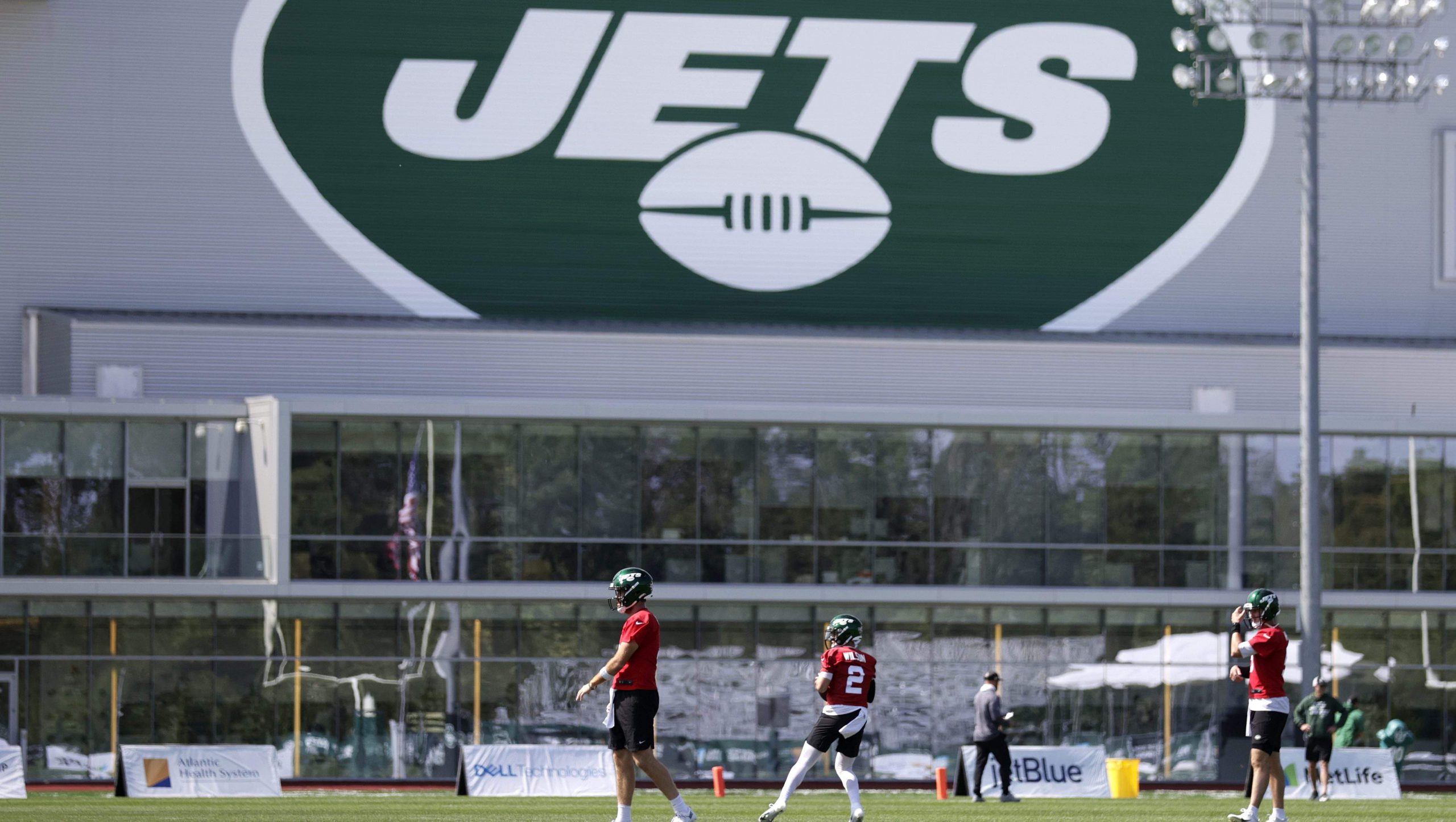 The Jets had their annual Green & White scrimmage at Metlife Stadium on Saturday night. It was the first time on the sidelines at Metlife Stadium as a head coach for Robert Saleh. Here is what he had to say about the scrimmage after it was over.
One side did good, one side did bad, which way do you go?
I thought the defense came out and they were playing very fast, especially up front. Everything starts up front and it still does in football, offensively and defensively. I thought the defense did a really nice job coming out hot. But it was good, we got a lot of snaps in, we got a lot of learning opportunities and a lot of guys that are going to find a lot of tape to get better off of. So it was a good, productive day for sure.
What will Zach (Wilson) take out of this?
It's his first time in front of the fans. There was a good crowd out there. To have the coaches off the field where he's got to go through the process of play in and play out. His coordinator is in the box, his quarterback coach is on the sideline and there's no one to turn to, to talk to. So to have that first experience right here and to be able to go through it all, these moments are priceless for him. He had some good moments and obviously he had some rookie moments. So it's going to be a lot of tape to learn off of for him.
What was the emotion like just for you to actually be in this stadium with all of the players and fans?
It was awesome to come out here. I think the fans are like me in the sense that there's, I mean who do you cheer for, offense, defense? It was awesome to just be able to go through this thing, go through the stadium and just be able to go through as game-like of an experience as we can create for the players so next Saturday is normal. But it was cool.
When we talked to Mike (LaFleur) he had said how you guys have started out doing the live drills in terms of it's not scripted anymore so how much of a jump is it for Zach to go from having everything scripted to now having a call into his ear? Is there a big learning curve there and how long does it usually take to get comfortable with that?
No, I think it's always that way. When you don't know what the call is, it's building a relationship with the coordinator in the sense that, where they're on the same page and he can see where he's coming from. That stuff takes time. The biggest learning jump for him is that it was under the lights, there was a bigger crowd and there was not necessarily a bigger moment, because you want them all to be the same but it was just, I'm sure the young man wanted to do his absolute best and so there's a lot of things that he can take from this one. It's going to be awesome to see him grow from it.
There seemed to be some drops, Robert. Even watching them do one-on-on drills there was some drops and then when you did team stuff. Do you chalk that up again to a similar thing of being under lights and just pure nerves?
It could be. I don't want to speak for them but I mean shoot, I was getting a little excited going out there and taking the bus out here and all that. Obviously it's been a long day for everyone but still this is a very young team and there's a lot of excitement to have this practice and I'm glad we were able to do it. I'm glad we were able to experience all those moments because at the end of the day, whether it's practice or a game, they're all the same. We have an old saying from the movie, I believe it's Step Brothers, "It's not the Catalina Wine Mixer." You just go out there, you play ball and you just do what you do every day. But great learning experience for everybody.
 Dan Brown, you said he was being evaluated the other day for a hamstring?
He did. He should be good to go next week. He had a good rehab session today. Feels really good, just talking to him. Came out clean. We'll see once he gets another evaluation again tomorrow and Monday. He should be good to go next week.
Along those lines, Robert, AVT (Alijah Vera-Tucker), do you think you know when you'll have him back yet?
No, again, everything is day-to-day. Obviously, we'll get a re-evaluation again Monday but, not worried about the injury as much. It's just a matter of making sure it's stable enough to play.
Do you know what exactly happened to (Teton) Saltes? Is he expected…
It looked like a knee. Obviously, we'll get more of an evaluation, a better evaluation tomorrow.
Videos
Aaron Rodgers Injury Fallout & Jets/Bills Recap