Plenty to Watch for as Jets Kick off Pre-Season Against Giants at MetLife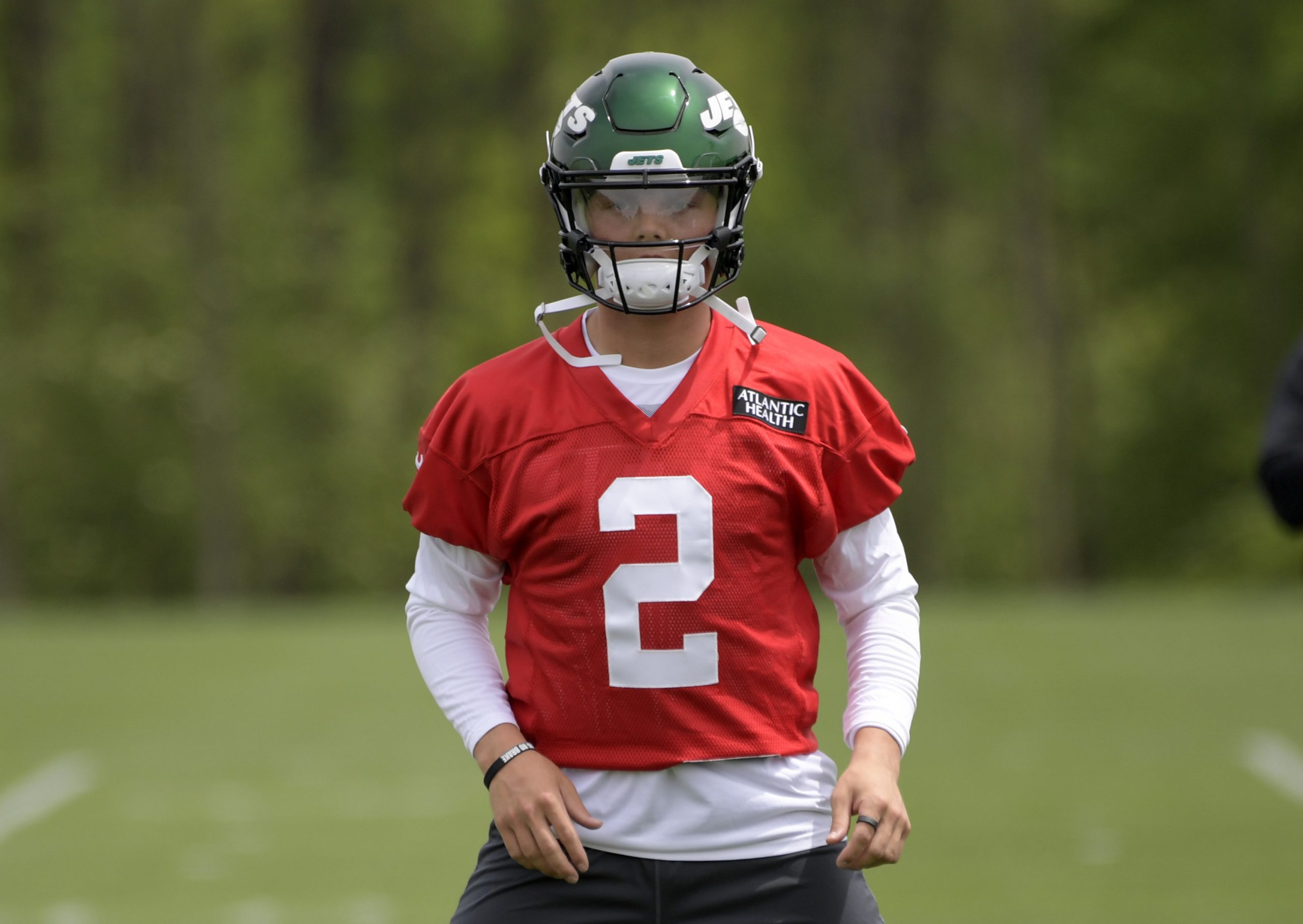 At long last, pre-season or not, Jets fans finally get to watch some real live football tonight against the New York Giants at MetLife Stadium.  Other than hoping for everyone to stay healthy here's what Jets fans should be watching for.
QB Zach Wilson: The quarterback will be taking his first live snaps against another set of NFL players and things will probably be moving at a pace that the BYU product has never seen.  How well will Wilson handle his first look at a live pro defense and will he protect the football?
MLB CJ Mosley: You have to figure CJ Mosley is itching to see his first action in almost after spending almost two full seasons on the sidelines.  Having dropped weight to get to 231 lbs to play in Robert Saleh's defense, the stud linebacker looks to pick up where he left off before things went off the rails.
George Fant vs Morgan Moses: When Moses was signed earlier this off-season, conventional wisdom suggested he was a lock to start at right tackle given the fact that he turned down other clubs to come to the Jets.  Well, it sounds as if both he and Fant are splitting reps at right tackle, suggesting that a competition for the starting spot may be more than just lip service from the team.  Could a player of Morgan's caliber end up spending this season behind Fant?  It seems impossible, but looks as if the Jets aren't ruling it out.
WR Denzel Mims: Much has been made of Mims spending time with the 3's this pre-season and there has been much talk about him not being a "good fit" for the Jets scheme.  Armchair quarterbacks say he's not ready to play and has to work on his route running.  Now while there may be some truth to improvements Mims has to make, he's still a 6′ 4" burner with strong hands who produced when given a shot as a rookie.  If you're offense can't find a role for a young talented deep threat, you may want to take a look at your scheme.  Even if Mims is used as a situational player in 2021, he can still be a dangerous weapon.  Mims will undoubtedly hope to silence some critics tonight.
Check out our NY Jets video below.
TE Chris Herndon: Herndon had a nightmare first half in 2020 before bouncing back and finishing strong, scoring 3 touchdowns over the team's final six games without any drops which plagued him early on.  Herndon has some work to do to reclaim his starting role but when he's right, Herndon is a 3-down player who can do a bit of everything.
Defensive Line: There are just too many quality players on this line to pinpoint just one or two guys.  There will be no Quinnen Williams but Jets fans are anxious to get a look at newcomers Carl Lawson and Sheldon Rankins along with John-Franklin Myers, Foley Fatukasi and company.  Rookie lineman Jonathan Marshall should also get his first taste of the NFL as he tries to win a spot on the 53.  Second-year defensive end Bryce Huff is another player worth keeping an eye on.
OLB Hamsah Nasirildeen: Nasirildeen has a chance to be the Jets biggest steal in this class as he looks to have a very real chance to be  a day 1 starter at weak side linebacker.  The converted college safety is smaller but has the athleticism the Jets are looking for.
QB James Morgan vs QB Mike White: The battle for the backup QB spot starts tonight as well when Morgan and White probably see more playing time than Wilson.  Morgan is the returning draft pick and White is the veteran who was brought in a couple of seasons ago as a warm body but has managed to stick around.  With the Jets depth a wide receiver, whoever plays latest probably has the best shot at putting up some decent numbers against the Giants third and fourth-string defense.
Cornerback Battle: It's by far the biggest question mark on the roster and there should be a heavy rotation of guys getting some run tonight.  Bryce Hall should be locked in at one cornerback spot and the rest is up in the air.  Bless Austin is penciled in at the other spot but was one of the worst corners in the NFL last season and has been consistently beaten during training camp by all accounts.  Jason Pinnock, Brandon Echols, Michael Carter II and Javelin Guidry will be in the mix at the boundary and nickel spots.
Backfield Rotation: The Jets could end up carrying quite a few backs this season after signing Tevin Coleman and Austin Walter before drafting Michael Carter to go along with Ty Johnson, La'Mical Perine and Josh Adams.  Perine has reportedly looked like a  much better player this season and you would imagine Joe Douglas will give his 2020 draft pick every chance to stick.  Then of course there's Carter whom Jets fans are excited to get a look at with many predicting he'll be the team's number one back at some point this season.
Kicking competition: It's been several years since the Jets had a long-term place kicker and the team is undoubtedly hoping they've got one on the roster right now as a couple of undrafted free agents battle it out in Chris Naggar and Matt Ammendola.
Videos
Aaron Rodgers Injury Fallout & Jets/Bills Recap