Quinnen Williams Activated; NY Jets Injury Updates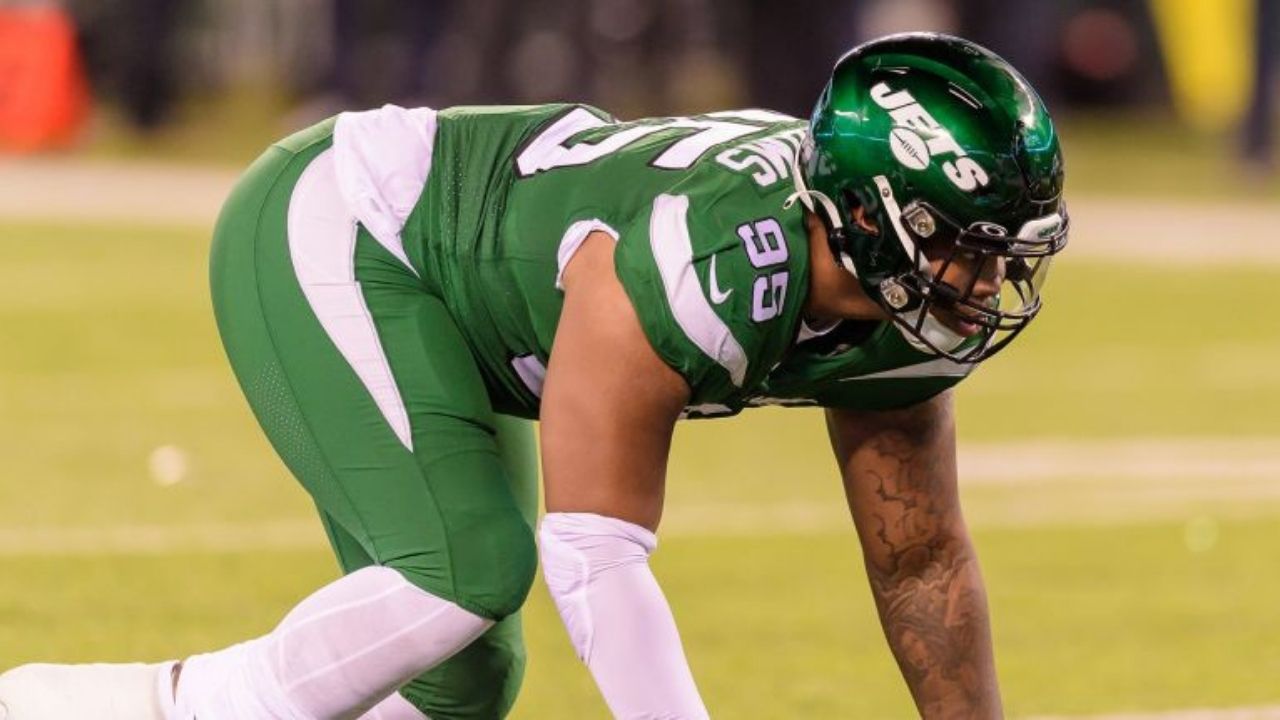 The New York Jets announced that they have activated Quinnen Williams off of the PUP list on Monday. According to Robert Saleh the plan right now is to get him going through practice and get him some reps in the joint practices with Green Bay. But he isn't expected to play in the next preseason game (Packers).
He's just going through practice. Maybe get him a couple of reps when we get to Green Bay, but we're going to ease him in and just use this week to kind of give him a chance to get his wind back.
Once Quinnen gets back, what do you like about the defensive line, and what will you like about it?
The depth. We can truly come at them in waves. We usually activate eight guys on defense on the d-line, and we want all eight playing a significant amount. Especially, on the inside where you've got Quinnen and Foley (Folorunso Fatukasi) and Shep (Nathan Shepherd) and Rank (Sheldon Rankins) and then Tanzel (Smart) is doing a great job and so is John Marshall, and I'm sure I'm missing someone but it's a really good interior group, it's really deep. And the amount of push they get is pretty cool.
When you get Quinnen, when he's 100 percent and back to his old self, how do you think this scheme will accentuate what he does best?
The man is just pure mass, right? I mean you look at him, he's enormous, and to get all that mass moving forward without having to read anything on the fly is just absolute attack up front. It's hard to stop that mass from moving, especially with how strong he is, how smart he is, how violent he is and how explosive he is. So, the amount of knock-back that we feel like he'll be able to generate in this scheme and the amount of disruptions that we feel like he'll be able to generate, it's going to be awesome but obviously he's behind. He didn't have OTAs, he didn't have training camp, he's got a lot of catching up because it's not a simple technique. It takes a lot of reps, a lot of trust and so getting him back is exciting.
Other Injury Updates
Ryan Griffin (come off with a trainer, do you have an update)
He's being evaluated for a hamstring. We'll know more later on this afternoon.
 Elijah Moore and Alijah Vera-Tucker
Yeah, so (Alijah) Vera-Tucker obviously is still day-to-day. Elijah Moore not expecting him this week, hopefully get him back next week for Philadelphia. Not worried about his status for Week One.
Videos
Aaron Rodgers Injury Fallout & Jets/Bills Recap