Jarrad Davis Out Until Bye Week; Other Injury Updates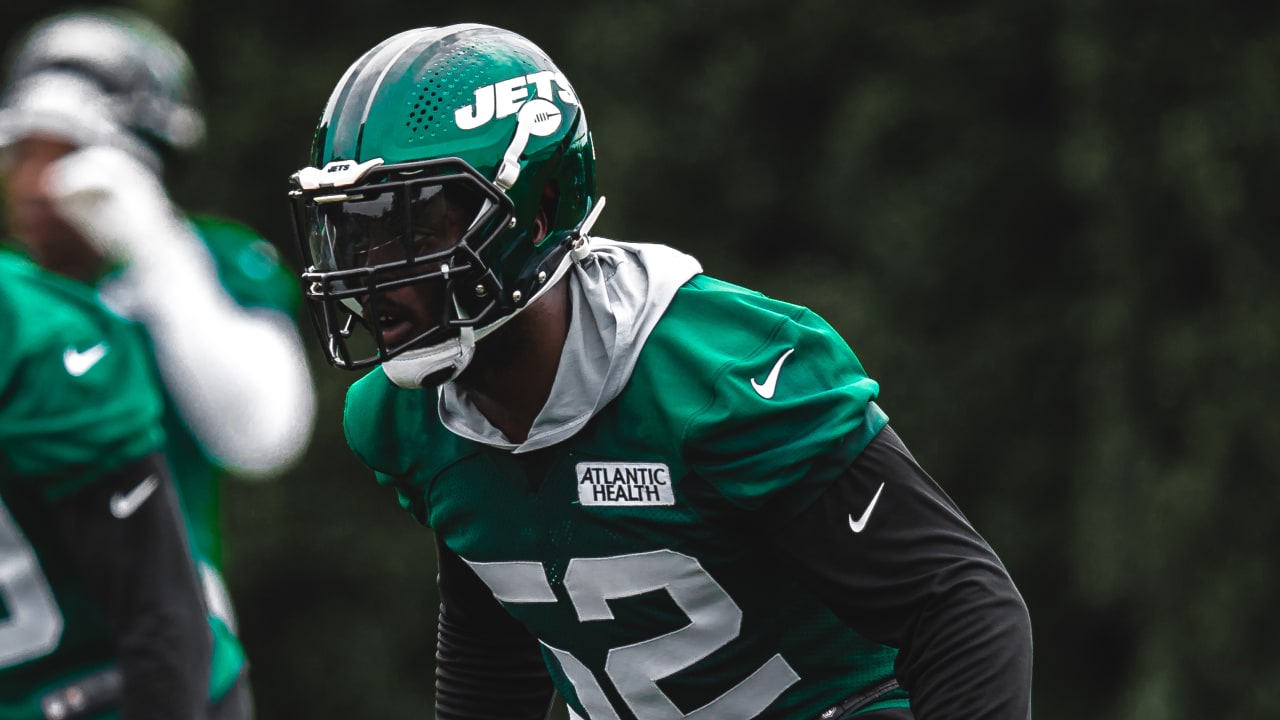 NY Jets head coach Robert Saleh spoke to the media on Monday and gave them updates on several injured players.
Jarrad Davis
Jarrad Davis, obviously, he has an ankle. It's going to take him into the season but, we expect him back sometime around the Bye Week.
Is he a candidate for the injured reserve, to be activated later?
That'll be something that I'll talk to Joe (Douglas) about, but we'll decide that later.
Is it a high ankle sprain?
No, that would probably be more for the doctors, sometimes they speak Chinese. (joking) It is an ankle, not necessarily a high ankle sprain but it's enough that it'll be treated like one.
Linebacker Depth
We really like our linebacker group. We've got a combination of youth and experience. (Jamien) Sherwood has been doing a really nice job so, we're expecting him to slide in and pick up where Jarrad left off. He's been having a really nice camp and it's an opportunity for him to step in and take on a bigger role. With regards to that linebacker group, we're really excited about that unit.
Other injured guys, specifically Mike White, AVT (Alijah Vera-Tucker), Elijah Moore
AVT, we're hoping he gets action this week. Same thing with Elijah Moore, that one's going to be more day-to-day, but we're hoping that we can get him back this week. Mike White, obviously, day-to-day, just evaluating him every day.
Ronald Blair and Conor McDermott
Ronnie, he's going to be day-to-day. We'll see with all the testing that he has today. McDermott, he's working through, it's going to be through the season with his injury. He's looking at some more evaluations to see which direction he wants to go. That's about the extent on those two.
Missed time here for Elijah Moore and Alijah Vera-Tucker, both of them rookies, missing a lot of time in camp
For sure. My concern is just the lack of reps, but that goes for everybody. If Marcus Maye was missing reps, I'd be concerned for him too because of how much we value reps and execution. But the good thing about those two is, I mean, you see them in walkthrough, AVT's been getting a lot of walkthrough reps, and Elijah Moore is over there just constantly absorbing as much information as he can. So, a lot of confidence in those two and be able to step in and, at least, know what they're doing. And there might be a little bit of rustiness with regards to timing and all that, but those are things that we feel that they'll be able to adjust to pretty quickly.
Bless Austin
No disciplinary action. Bless had a personal issue and we felt like it was important for him to regroup rather than throw him out on the football field.
Quinnen Williams
We're going to up him this week. We had it maxed out between 10 and 12 reps per practice last week, we're going to try to up that to 20 this week as we ramp him up and continue to work through them. And he looked exactly like we thought, he was a little rusty but he's a big powerful man and he's excited to continue to work through it, and I know Aaron (Whitecotton), our d-line coach, is really happy that he's around and now we just got to hone in on our technique and hone in on the small details that's going to make him special.
Videos
Aaron Rodgers Injury Fallout & Jets/Bills Recap