Jets Training Camp Notes for 8/24/21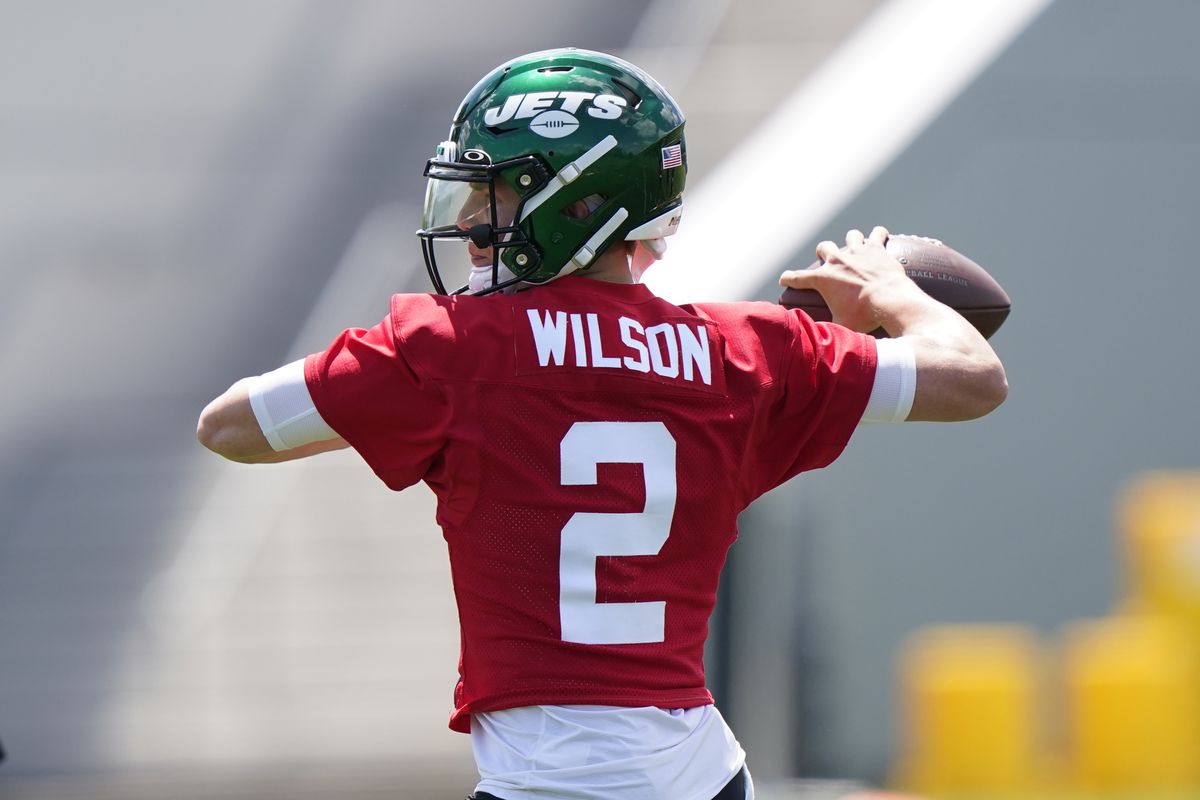 Practice began at 10am and ended by 12pm

Injury News
Mike White was in pads and participated in light drills, did not compete in organized play verse the Eagle
AVT was a full participant
On the side field numerous players received treatment and did light conditioning: Ashtyn Davis, Ryan Griffin, Denzel Mims, Kyle Phillips, Jabari Zuniga, Chuma Edoga and Sheldon Rankins
Mekhi Becton threw up during the early session of practice and was shutdown for the day, going under concussion protocol 
Bradin Echols was tripped up during a drill and limped off the field, looked to be a lower leg injury
Next Man UP!!!!
Jamien Sherwood, Noah Dawkins and Hamsah Nasirildeen received reps in place of injured linebacker Jarrad Davis.  Davis injured his ankle in the preseason game verse the Green Bay Packers
Jets recently signed DE Aaron Adeoye and OL Isaiah Williams due to the injuries of Carl Lawson and Connor McDermott.  Both have been in the mix with organized play 
Last Line of Defense
Safety Sharrod Neasman had increased reps as Lamarcus Joyner was dealing with back spasms last week
Defensive back Michael Carter saw an increased role at Nickel CB and held his own, this is an ongoing battle vs Javelin Guidry for the starter spot
Bryce Hall was tested numerous times and looked to have tight coverage but the Refs threw two penalty flags for defensive holding 
Trench Men  
The first half of practice both teams warmed up separately and only joined together for mixed 1v1 drills and at the end of practice they scrimmaged 11v11.  Majority of the play calling was on the ground and the offensive line did not create many open lanes.  George Fant played Left tackle in place of Becton's illness and both guards Dan Feeney and Greg VanRoten struggled with interior pressure. Only a handful of plays stood out as the play calling was quite conservative, most likely due to the Eagles are on the Preseason schedule this Friday 8/27.
The offensive line struggled and let up 5 sacks, however Wilson was still very accurate completing 10 out of 16 attempts.  The run game was nonexistent at times, only a few runs were decent.  Zach Wilson was stripped twice due to pressure but did a good job to find his check downs and get the ball out quick 
Players of Note on Offense
Corey Davis caught several passes and is building a nice connection with Zach Wilson
Elijah Moore was back on the field but very limited, made a nice sideline catch during 11v11
Tevin Coleman had the best and longest runs of the day, the rest of the RB's did not see many open running lanes.  Michael Carter saw the most reps with the first string and could have a significant role this season. 
Videos
Aaron Rodgers Injury Fallout & Jets/Bills Recap