Jets Handling of Denzel Mims Reaches Point of Absurdity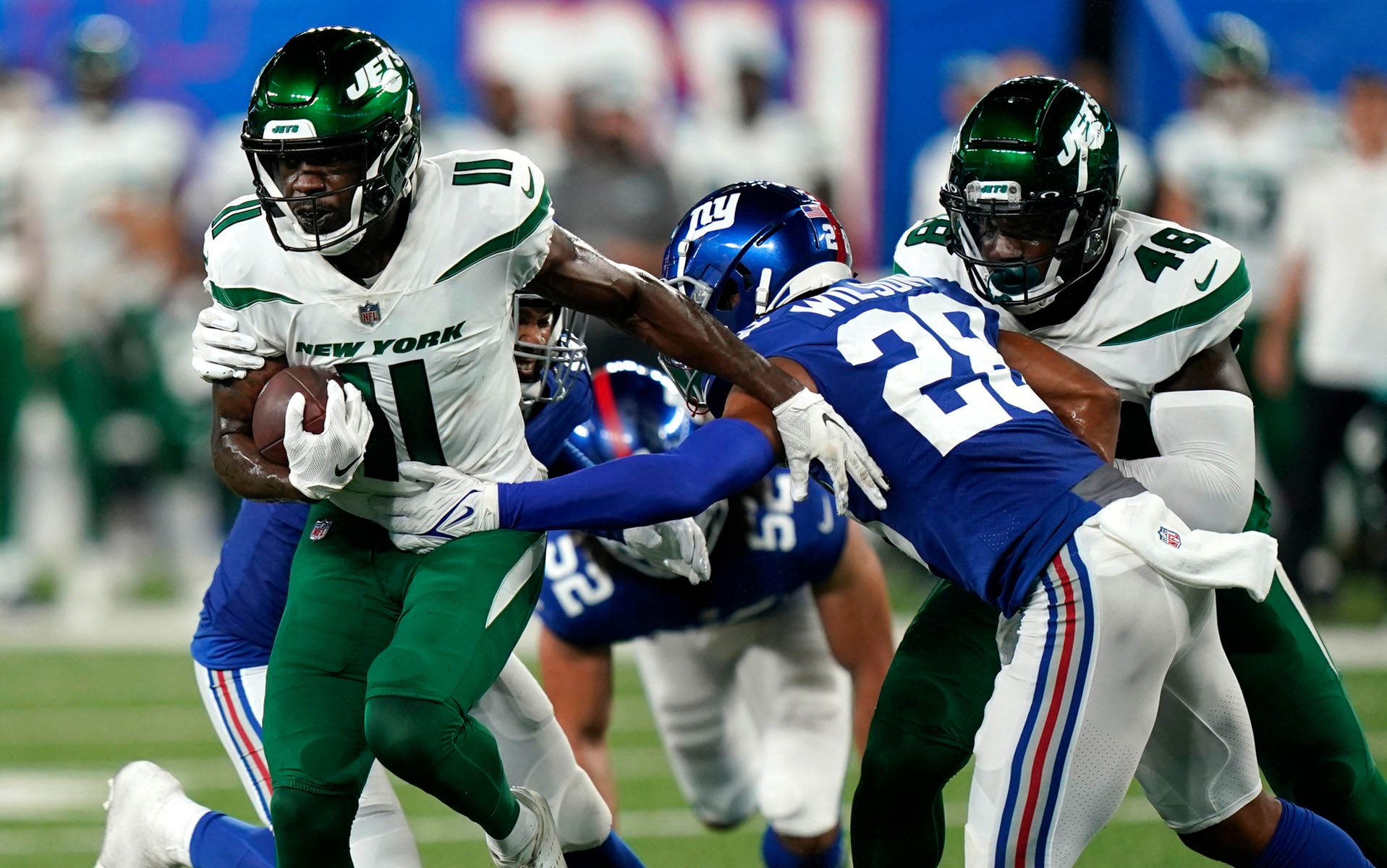 Denzel Mims' relationship with the New York Jets has been a strange one through his first season-plus as a pro, and it took another turn for the worse in the Jets season-opening 19-14 loss to the Carolina Panthers.
Having spent the entire off-season buried on the depth chart despite showing big play potential as a rookie, Mims had a strong showing in the pre-season when given the opportunity and was in position for a significant role against the Panthers this Sunday with both Keelan Cole and Jamison Crowder on the shelf.
The result?  Mims didn't see a single target until late in the fourth quarter.  All he did was haul in Zach Wilson's longest completion of the day with a 40-yard grab.
Meanwhile, Braxton Berrios, Jeff Smith, Ryan Griffin and Tyler Croft combined for nineteen total targets with none of them coming close to a chunk play as big as Mims on his lone opportunity.
The handling of Mims defies logic at this point.  Even if the receiver isn't a "great fit" for the Jets offensive scheme, it's up to Mike LaFleur and company to find ways to get a 6′ 4" receiver with game-breaking speed and strong hands involved in the offense.  We saw from Mims last season that he's not afraid to go over the middle, is more than capable of picking up yards after the catch and is far more than what some viewed as a "one trick pony" who was only capable of running "go" routes.
If it turns out the Jets have brought another offensive coordinator on board who refuses to play his best players due to personal preference and not ability or production, things could get ugly in a hurry.
Videos
New York Jets OTA Presser Takeaways, Aaron Rodgers' Impact and Summer Delusion