Booing of Zach Wilson More About Past 10 Years Than Past 10 Minutes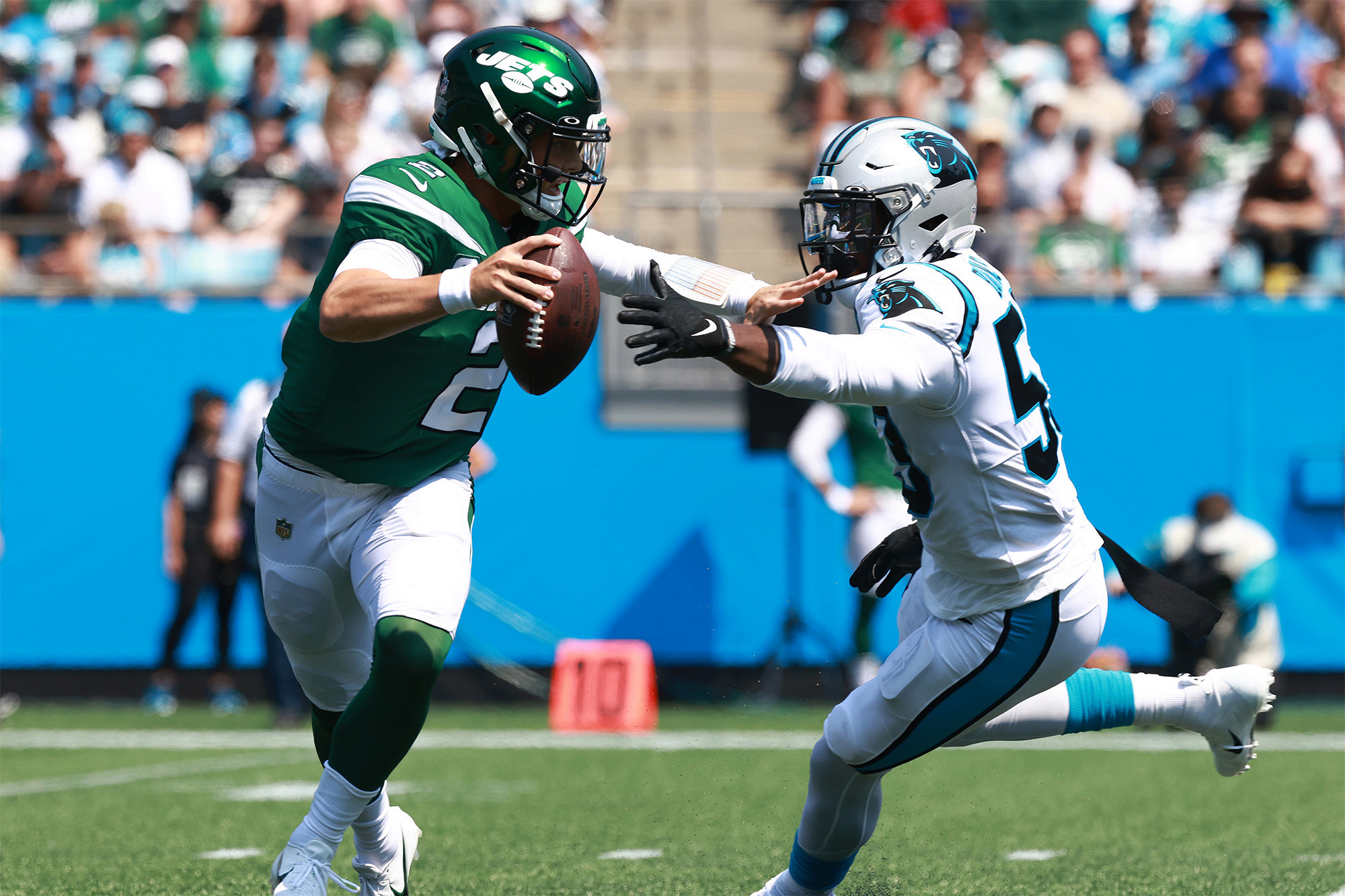 Yesterday, the New York Jets dropped an ugly 25-6 contest to the New England Patriots at MetLife Stadium with the packed venue taking the time at one point to boo struggling rookie quarterback Zach Wilson in his home debut.  Was Wilson the main culprit in the team's loss as he threw four interceptions?  Certainly.
However, it's fair to say that the absurd vitriol directed at the draft's second overall pick after less than one full home game had more to do with the futility Jets fans have endured in recent years than yesterday's loss on its own.
The Jets are currently owners of the NFL's longest playoff drought at ten miserable years.  Fans just sat through two full seasons of some of the worst football the team has ever produced.  In fact, last season was arguably the worst of the worst for  a franchise that hasn't done a whole lot of good.  Excuses offered at this point may be 100% valid and justified, but some fans just don't care.  No more excuses.  No more losing.  They've had enough.
In fact, the last head coach had no other job offers when the Jets handed him the keys to the franchise.  Instead of coaching the Jets for the past two seasons, he should have been where he is now, which is out of coaching entirely.
Prior to that the Jets hired highly thought of coordinator Todd Bowles, who avoided making the playoffs in 2015 by benching running back Chris Ivory so that he could…rest him for the playoffs.  Ugh…
Since dropping that week 17 contest to the Buffalo Bills back in 2015 to miss the post-season, the Jets are a paltry 23-59, a pathetic .280 winning percentage and they haven't played a contest that mattered in over five years.
As bad as the coaches have been, the GM's haven't been any better.  Since 2013, prior to the arrival of Joe Douglas, Mike Mccagnan and John Idzik combined to draft a total of 53 players.  Of those 53, just seven remain on the roster (Quinnen Williams, Chuma Edoga, Trevon Wesco, Blake Cashman, Nathan Shepherd, Folorunso Fatukasi and Marcus Maye).  Only Williams, Maye, Fatukasi and Wesco are starting players at this point.  So 53 picks…4 starting players.  Ouch.
So while booing Wilson was entirely out of order for a kid out of BYU in just his second pro start, it's important to note that as of this moment…Zach, it's not you, it's us.
Videos
Aaron Rodgers Injury Fallout & Jets/Bills Recap