Jets Left Embarrassed by Broncos Beatdown; Fall to 0-3 After 26-0 Drubbing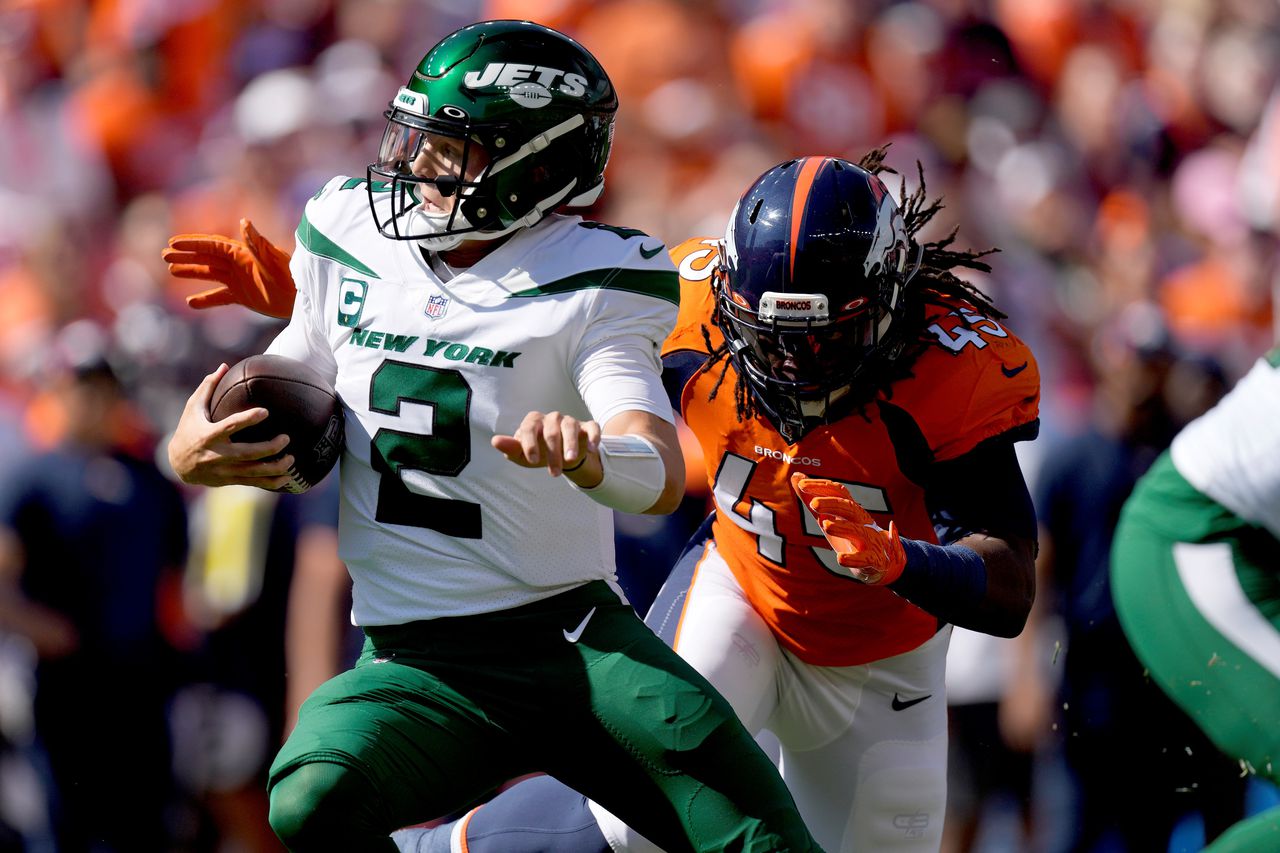 Three weeks.  It has taken the New York Jets just three weeks to take the wind out of the sails of their die-hard fans who weren't expecting a super bowl in 2021, but who thought the team would finally be able to play competitive football after years of watching the club chase its own tail.
Of course a lot can change between now and the end of the NFL season, but if the team's first three games are any indication of what's to come, it may already be time to start looking forward to the NFL draft where the Jets look ready to pick first overall.
Last week it was the New England Patriots stifling Gang Green's offense and yesterday it was the Denver Broncos holding the Jets scoreless.  Unlike last week however, this one wasn't on the QB.
This isn't to suggest Zach Wilson didn't have a few ugly throws, but on the rare pass attempts that saw him have time and space to throw, his receivers didn't do him any favors.  There were key drops from Corey Davis, Michael Carter and Ty Johnson on plays that killed drives that would have otherwise been kept alive.  On one of the two interceptions Wilson threw on the day, a pass sailed right through the hands of Braxton Berrios, in to the grasp of a Broncos defender.
The big guys up front were also largely a disaster as Wilson was sacked fived times and hit on 9 occasions.   When Wilson wasn't being sacked or hit, he was having to work on the move with his receivers failing to hang on when he delivered.  When the O-line doesn't block and the receivers can't hold on to the ball, you get the kind of day the Jets got.
On defense the Jets did some good things, but gave up some easy scores early on that put the Jets behind the 8 ball.  The most impressive group on either side of the ball was the interior D-line where Quinnen Williams picked up a sack and a half with Sheldon Rankins and Foley Fatukasi also playing at a high level but that of course isn't enough.
Next up for the Jets it's the Tennesee Titans who will look to pick up an easy "W" against a Jets team that can't get out of its own way.
Videos
NY Jets Phase 3 OTAs, Expectations and a Minor Calf Tweak with Greg Renoff