Putrid Offensive Showing may Force Saleh to Play Mims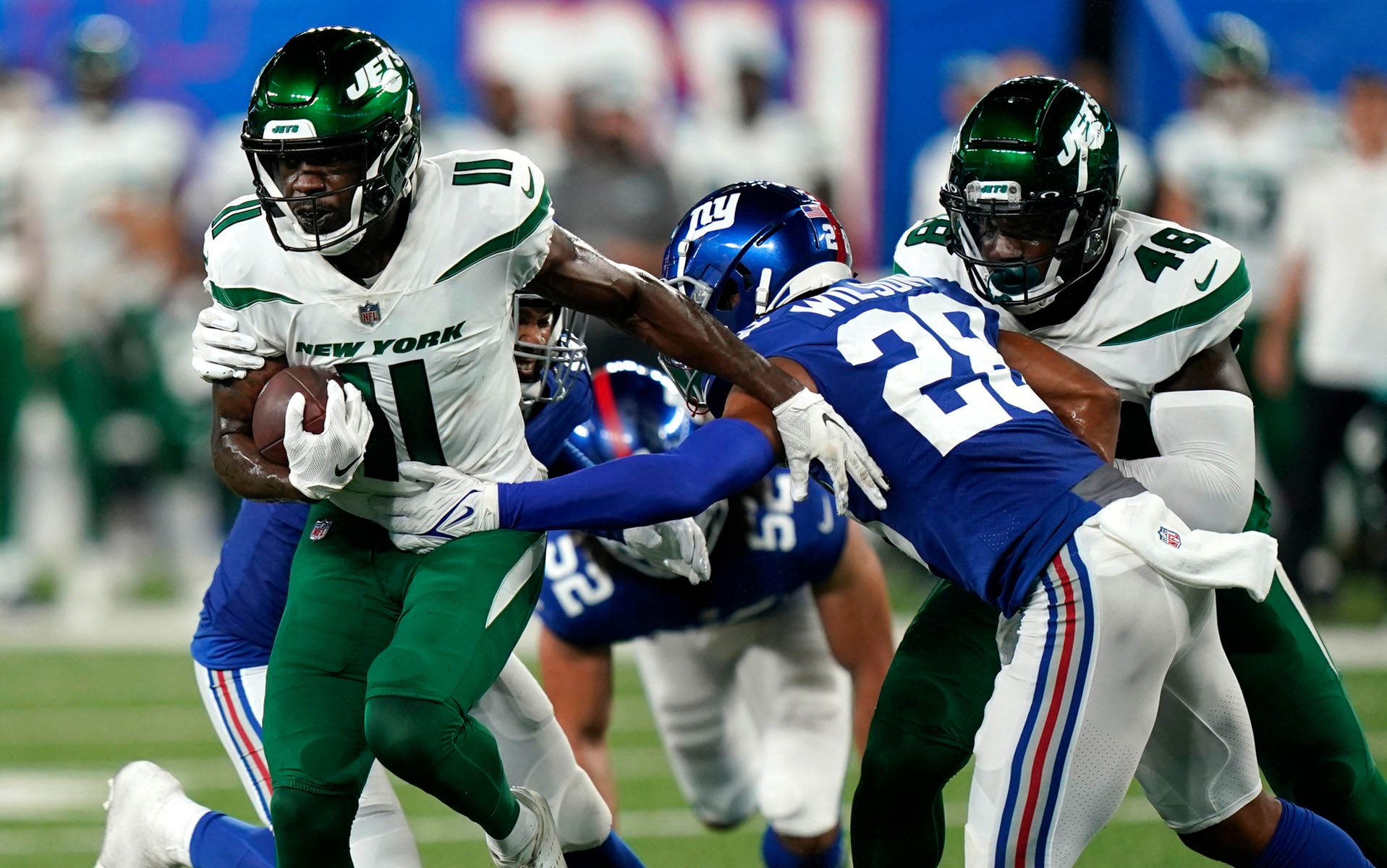 NFL head coaches are a proud bunch, and rightfully so.  They're part of a fraternity of men who dedicate their lives to an incredibly complex game.  They agonize over every detail of a game plan and starting line-up.  But as we know, and as little as they like to admit it, sometimes they get it wrong.  For Jets head coach Robert Saleh, it's time for him to come to grips with the fact that when it comes to wide receiver Denzel Mims, he has done just that.
Through the first 3 weeks of the NFL season, Mims has been on the field for just 3 plays, one of which was a team-long 40-yard reception in week 1 against the Carolina Panthers.  Since that time, Mims has been inactive while the likes of Keelan Cole and Jeff Smith have been given the reps that could have gone to the former second-round pick out of Baylor.
Historically bad on Offense
With his offense averaging a meager 6.6 points per game, Saleh needs to plug Mims in as his gunner on special teams (the position he says is forcing him to play Smith) and let things play out.  Having Mims on the sidelines and unavailable at wide receiver is not acceptable if it's being done to improve the team's punt coverage.  In fact, if Mims were to be plugged in at receiver, there's a good chance the team's punt unit won't see as much action.
Jets offense sure could use a guy like this right about now. pic.twitter.com/QVfC4q57sO

— Glenn Naughton (@AceFan23) September 27, 2021
Now, is Mims the answer to all of the Jets problems? Certainly not.  In fact, for all we know, the Jets could come out and play worse with Mims.  This isn't about any one player.  However, it should be about surrounding your young quarterback with the best weapons on the roster.  Right now, Robert Saleh and the Jets aren't doing that.  However, he may not be able to hold Mims back much longer.
Videos
Aaron Rodgers Injury Fallout & Jets/Bills Recap