Zach Wilson Injured as Pats tee off and Refs Swallow Whistles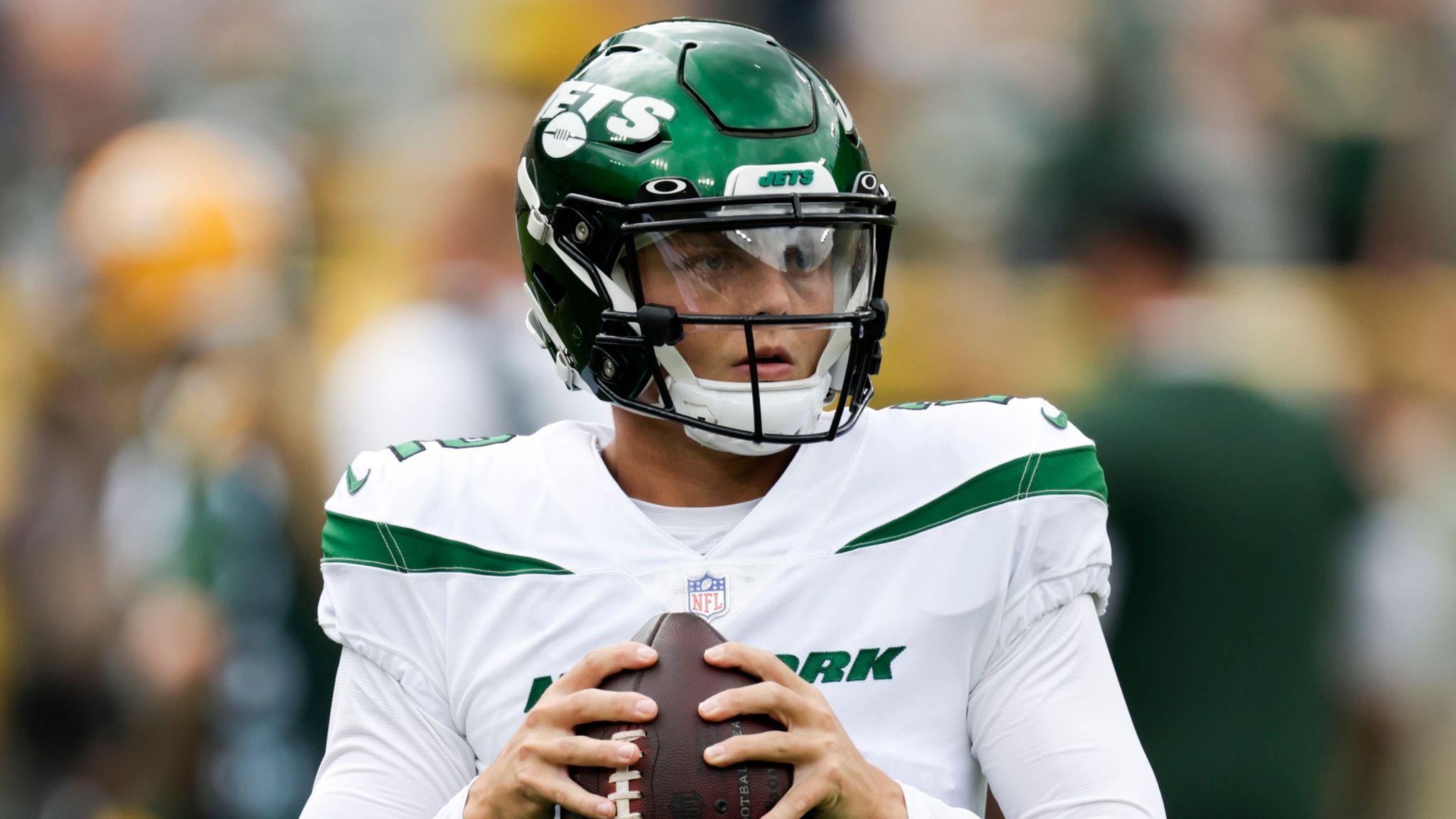 The bad joke otherwise known as NFL officiating may have cost the New York Jets dearly today against the Patriots.
Zach Wilson takes back to back brutal hits on the leg. Gross. No flags on either 🤔 protect the QB? pic.twitter.com/3GLbx8PTOe

— Jason McIntyre (@jasonrmcintyre) October 24, 2021
Opting to break protocol which is generally to call anything close to a dirty hit on a QB, the refs opted to look the other way when the Patriots went after Zach Wilson.
First it was a low hit on a scrambling Wilson in which his legs were pulled under and twisted by a defender that had Robert Saleh visibly upset on the sideline when no flag was thrown.
Just a couple of plays later, there was a hit on Wilson that looked to have been a bit late with a defender appearing to fall on Wilson's leg.  Again, there was no flag to be seen, but the Jets training staff was.
Wilson would walk off under his own power after lying on the turf for several minutes and was eventually ruled out for the remainder of the contest.
Videos
New York Jets OTA Presser Takeaways, Aaron Rodgers' Impact and Summer Delusion