Jets see Highest Grades of Season From PFF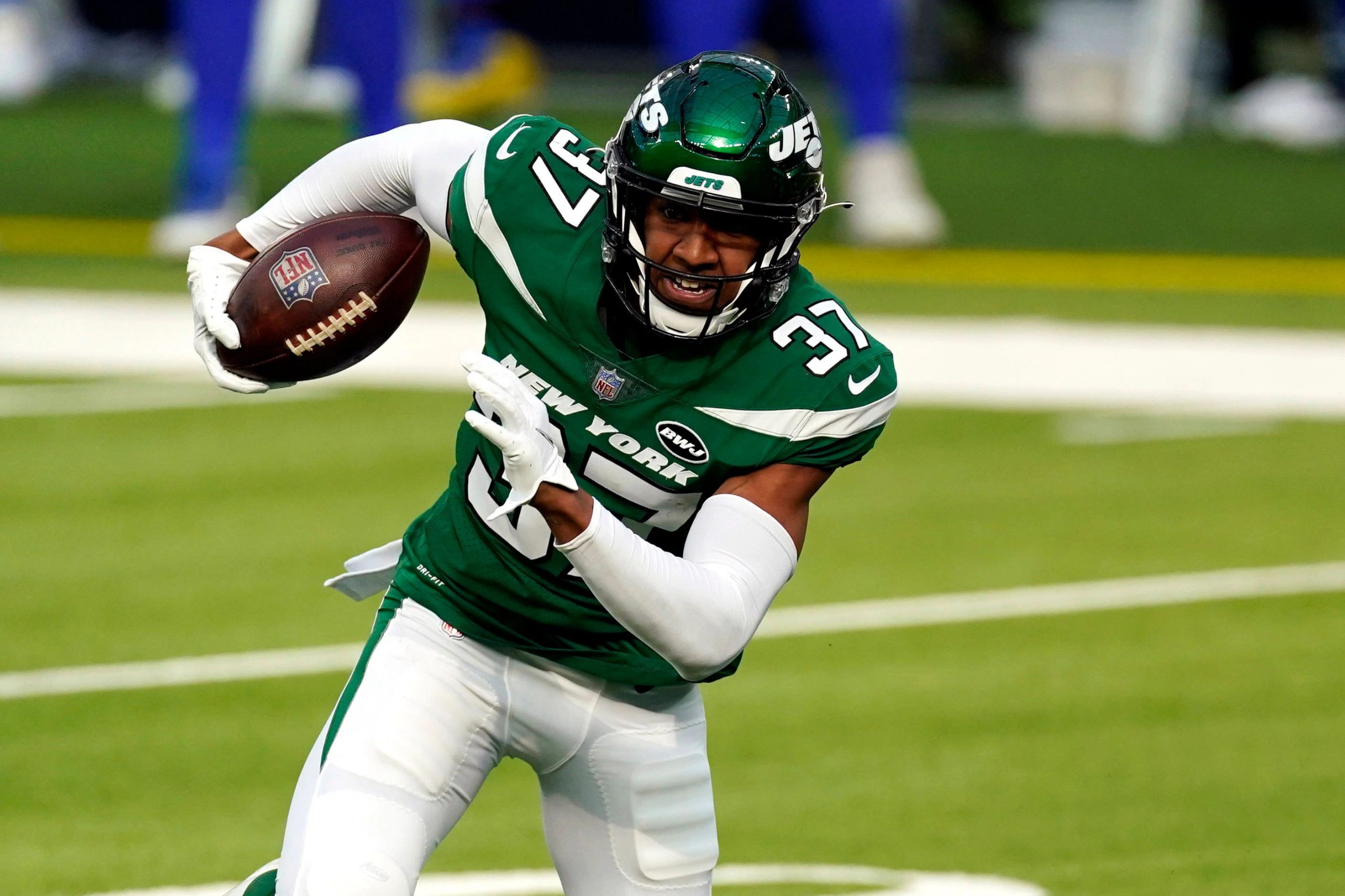 Love 'em or hate 'em, Pro Football Focus (PFF.com) has become a huge name in NFL analysis.  Sometimes they appear to get it right, and sometimes they look to get it wrong.  How'd they do in grading the Jets against the Bengals?  Collectively, the Jets graded out at season-high 75.0.  But here are some of the best and worst individual grades from yesterday's win.
Top Grades:
LT George Fant 79.4: Fant left the game early with an ankle injury but has been fantastic in place of the injured Mekhi Becton this season.
CB Michael Carter II 78.4: Carter has been a steal thus far for Gang Green.  The fifth-round pick (154th overall) stole the starting job in training camp and hasn't looked back.
CB Bryce Hall: 75.6: If he hasn't done it already, Hall is on the cusp of establishing himself as a top young corner in the NFL.  He was a big part of why the Jets were able to hold Ja'Marr Chase to just 22 yards receiving.
RB Ty Johnson 76.7: Johnson was bound to get a very good grade after picking up 71 yards through the air and a touchdown.  Ask most Jets fans and they'd probably say Michael Carter was the better of the two.
LG Alijah Vera-Tucker 76.3: AVT to Jets fans, Vera-Tucker has become a regular at the top end of PFF's grading system for several weeks now. Just a handful of games in to his career and it looks like those who predicted greatness for Tucker were spot on.
RB Michael Carter 72.2: In his best game as a pro, Carter logged over 170 total yards and looked very good in pass protection.  Almost felt like Bilal Powell was back out there in a different number.
QB  Mike White 70: No, this wasn't a top five or six grade as there were others between Carter and White, but you can't discuss yesterday's game and leave White out of the conversation.
Worst Grades:
DT Quinnen Williams 59.5: We haven't had a shot to watch the all 22 yet, but this will be interesting to look at.  Williams made some splash plays at times but seemed largely invisible for long stretches.
CB Brandin Echols 56.4: The day 3 pick is going to have his ups and downs and had some of both yesterday.
DL John Franklin-Myers 46.6: Franklin-Myers posted a season-low grade and didn't register a stat.  The big fella' has been pretty quiet since getting a new deal just a few weeks ago.
LB Jarrad Davis 42.3: We'll take it easy on Davis here.  He's been on the shelf all season and this was his first live action with a new team and scheme.
S Ashtyn Davis 30: One thing we've seen this season is that when the Jets secondary gets beat deep, there's usually a safety in coverage.  This was the case again yesterday for Davis.  It seems PFF thought little of anything else he did all day.
Videos
New York Jets OTA Presser Takeaways, Aaron Rodgers' Impact and Summer Delusion