Joe Flacco to Start on Sunday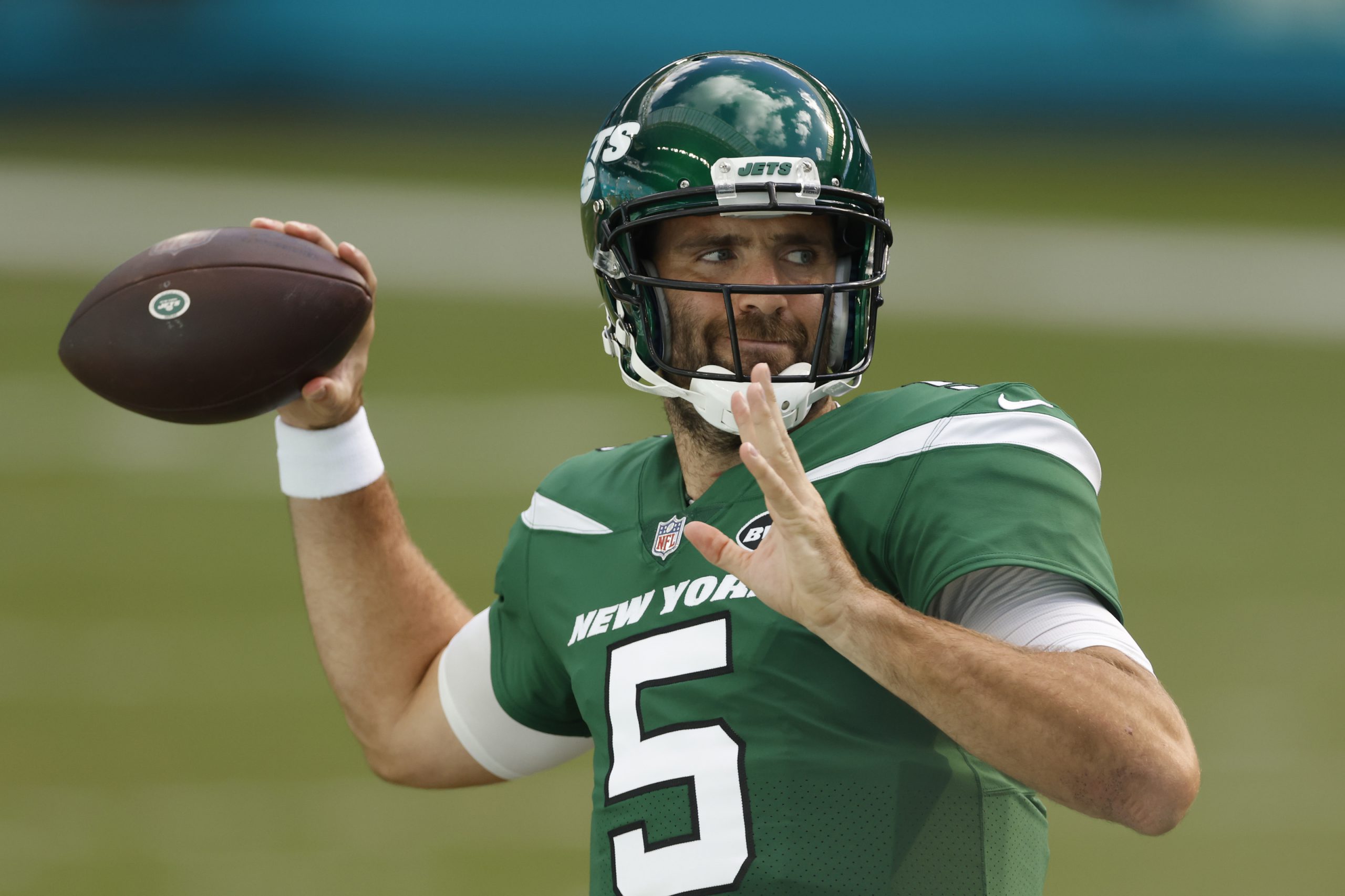 Do you remember the cheers from fans at Metlife shouting Mike White MVP? Those seem to be a distant memory as he has been replaced in the starting lineup by Joe Flacco.  Head Coach Robert Saleh said that Zach Wilson is getting better health wise but he is limited in practice. So Joe Flacco is the next man up,
Why Flacco?
You know Joe is just that veteran. One of the reasons we went and got Joe is for the experience part of it. Not only for the playing ability, but for the room, but also for situations like this. Miami has a dynamic coverage system as it pertains to defense with zero and all the different coverages they run. Joe's kind of been there, done that, and just kind of a steadying experience that we thought would put us in the best position to win.
Thoughts on Mike White
I'll be very, very clear on this one, my comments on Monday were because people wanted him out of New York. What Mike has done in three weeks as a starter has proven to this entire organization and in my opinion, to the entire New York fan base that he's a capable quarterback that can play in this league and can do a lot of good things. We're more excited about Mike as a future QB, as a quarterback in our future and working with Mike for as many years as possible because of what he's been able to do in his three starts. He's also a young guy, he's also got some inexperience to him but at the same time, Mike has only strengthened his case because he really took what he did in OTAs and training camp and throughout the preseason and used these three weeks to solidify everything that we thought of him. Now, this particular situation with Miami obviously presents a completely different challenge and this is kind of why we brought in a guy like Joe, for situations like this and his experience to kind of play systems of Miami's caliber.
How did the conversation go when Mike White was told he wouldn't start on Sunday?
Like you'd expect him to be, a lot of disappointment. Mike is a competitor and he's a young man who has done a lot over the last three weeks to prove himself to this entire league in my opinion. And it's the same thing I've just said to you guys, his story is not done being written. He has solidified, in my opinion, his stay here as a Jet and we're excited to work with him for as many years as possible.
Here is what Jets fans are saying about Joe Flacco.
Videos
NY Jets Phase 3 OTAs, Expectations and a Minor Calf Tweak with Greg Renoff