Mosley, Davis & JFM Look Good for Sunday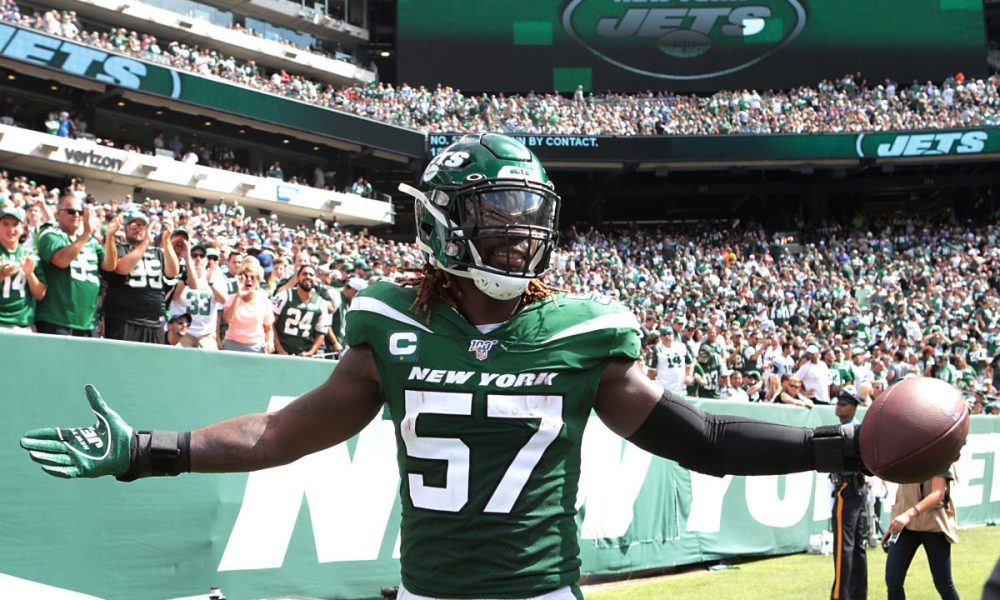 The final injury report is out and as expected Michael Carter is out for Sunday and the Jets have several players listed as questionable. The news for the questionable players is looking good as they seem ready for Sunday. Here is what head coach Robert Saleh told the media on Friday.
Alright, I'll start with injuries guys. No new updates except for Corey (Davis), he'll be limited today and then (John Franklin-Myers) will be limited also with a hip. Otherwise, everything else is the same.
Corey Davis
Yeah. That time of year. Just got into the wrong spot, stretching out for a ball, had a little tweak. All indications are that he's good, so we'll limit him today and just give him until Sunday and he'll be ready to roll.
Joh Franklin Myers
Yeah, he has just been dealing with a hip, kind of flared up a little bit yesterday but he should be good to go, too.
Did something happen to Folorunso Fatukasi the other day?
No. Again, simple going through the season, a lot of these guys who have been around the league for a long time, this is about management in terms of trying to get to Sundays while preparing the best you can and getting all the reps that you need. You know, early Bye Week, we're going to be almost, shoot it feels like forever, but we got seven more, including Sunday, so it's just making sure that our guys are healthy for Sunday.
C.J. Mosley was rested, but you guys listed him with a shoulder, is he injured at all?
So, you have to put something on there. That'd be the ailment, but for him, we don't hit in practice, so the shoulder wouldn't limit him. It's just making sure that we're taking care of his lower half.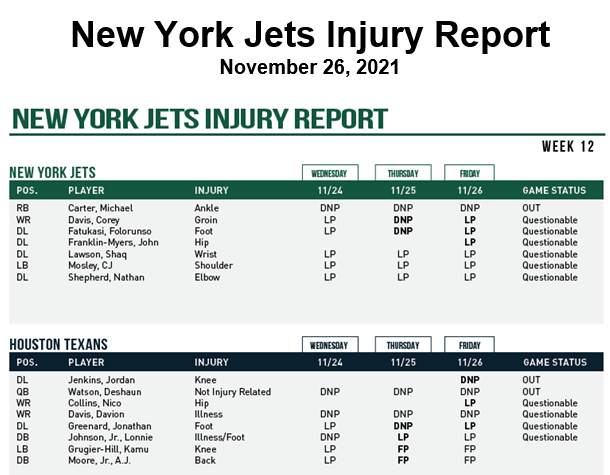 Videos
JetNation
4.6K
Subscribe
Broken Brains; Critics of Jets Quarterback Aaron Rodgers Begin Stirring up Conspiracy Theories