Jets Invisible Defense Surrenders 33 Points to Eagles in Home Loss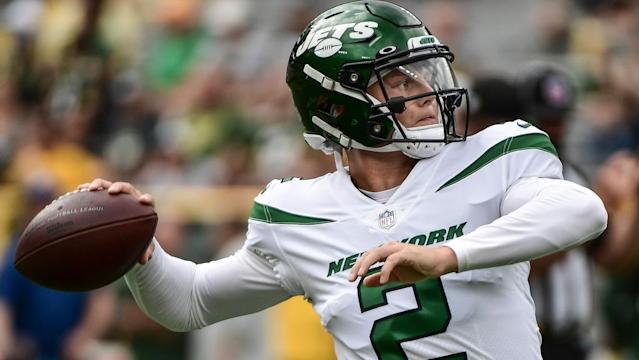 The Jets defense continues to be among the worst in the NFL as they fell to 3-9 following a 33-18 loss to the Philadelphia Eagles at home on Sunday.
Rookie quarterback Zach Wilson played what was his best game as a pro, completing 23-38 passes despite five drops from his receivers.  Wilson would throw a pair of TD's and ran for another in the first half before the offense was completely shut down in the second half.  This was due largely in part to the Eagles completely dominating time of possession over the final 2 quarters of the game, limiting Wilson to just 3 plays in the third quarter alone.
On defense, the Jets looked lost once again.  Tight End Dallas Goedert was lost in coverage time and again, allowing him to pick up a career high 105 yards to go along with a pair of TD catches.  Eagles running backs also picked up 174 yards on the ground as the Jets didn't have any answers for the Gardner Minshew led birds.
All other issues aside, the most important development on the day was Wilson.  For the first time this season he looked quick and decisive with the football and had he offense humming.  There was the issue of one ugly interception for Wilson on a ball that floated well over his intended receiver on a ball the quarterback said he tried to "throw too hard" as it sailed out of his hand.
For those who view Wilson's development as the top priority in 2021, it was a good day.
Videos
Aaron Rodgers Injury Fallout & Jets/Bills Recap