Corey Davis to I.R., Michael Carter II in Concussion Protocol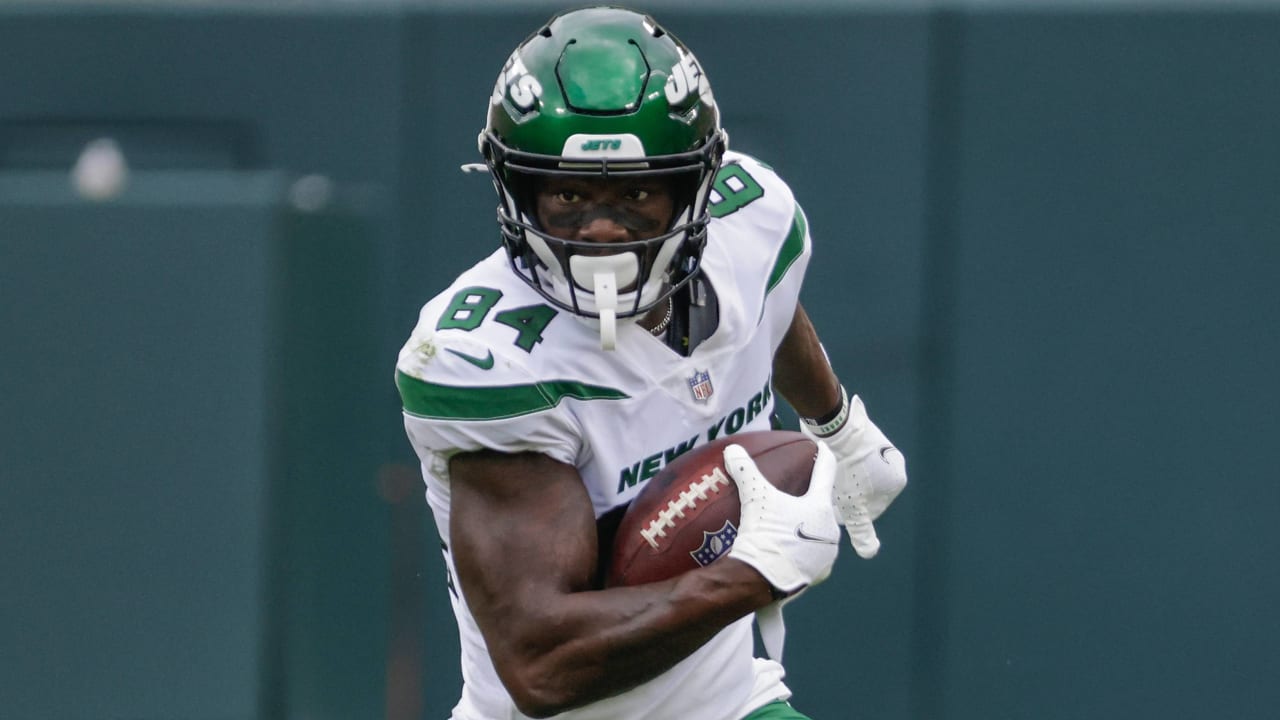 Corey Davis is being placed on I.R. and his first season with the Jets is officially over. The stat line isn't what anyone hoped for when Davis was signed as a free agent this past offseason.  34 receptions, 492 yards for a 14.5 yard average. He did have 4 touchdowns, with 2 of them coming in week one. Head coach Robert Saleh said Davis will have core muscle surgery on Tuesday.
I feel awful for Corey. He's one of the true pros in this league, goes about his business the right way, shows up every day to work. He does everything the right way. So, for his season to be cut short, I know he's hurt, but at the same time, when we get him back next year, he'll be better than ever.
Did he aggravate it on Sunday? Maybe he came back too soon?
That's a fair question. He was cleared, went through a lot of different procedures to try to get that thing ready to roll. It's unfortunate. It finally gave out on him.
What does that mean for the rest of the receiving core in terms of who needs to step up, who are you guys going to look to, to kind of fill that role?
It's the same. Corey's missed games before. We love our receiving group with Elijah Moore, (Denzel) Mims is back in the fold and, obviously, (Braxton) Berrios, and (Jamison) Crowder and Keelan Cole, hopefully we get him back this week off of COVID. Then you got Jeff Smith, there's a lot of pieces there, feel really good about that receiver group. Not one person has to step up, they just need to continue doing their job and run the offense the way it needs to be run and make something happen when the ball hits them in the hands.
In other injury news:
Michael Carter II: He is in the concussion protocol, it looks optimistic for Sunday.
Ryan Griffin: He is good to go.
Laurent Duvernay-Tardif: He is going to be day-to-day with his ankle.
Last week Saleh said there would be an injury update on Mekhi Becton but on Monday he said there was no update today.
Videos
Aaron Rodgers Injury Fallout & Jets/Bills Recap