Featured Editorials Jets Videos
Is Zach Wilson a Bust?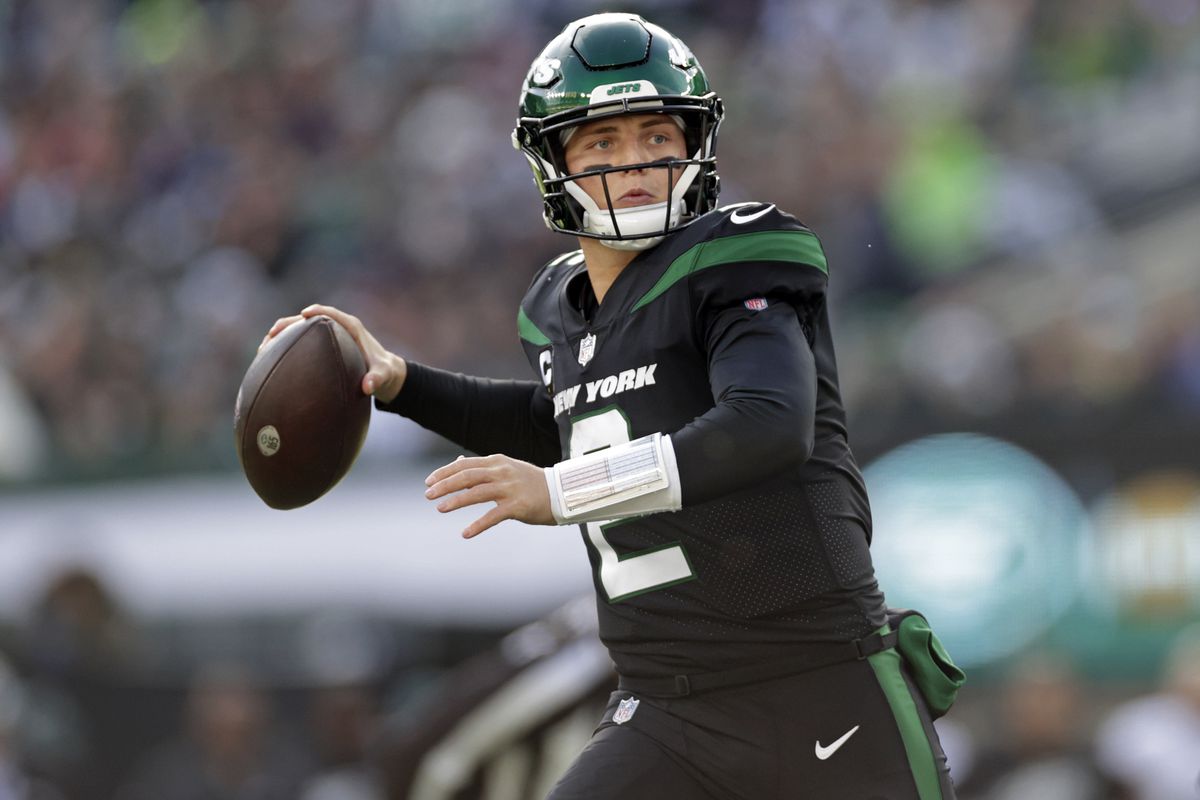 The million-dollar question on the minds of Jets fans has to do with the last years # 2 overall pick. Is Zach Wilson a bust, that is the most debated topic right now.
Where is Zach Wilson right now? Is he a bust? Is he making progress? Are the media narratives that are happening right now accurate?
Some Jets fans are saying they won't be burned again, they won't hold out hope for Zach Wilson working out.
Others are optimistic and say this is a new offense that is evolving personnel-wise.
When you look at his stats the completion percentage jumps out at you. He missed four games but only has 6 touchdowns. 9 interceptions? Add in his 3 rushing touchdowns but 2 or 3 interceptions were a result of drops.
At times he looks lost, at times he flashes.  Our very own Jets Youtuber GreenBean looks at this question and breaks down both sides of the debate.
Videos
Aaron Rodgers Injury Fallout & Jets/Bills Recap