Jets Sign LB Javin White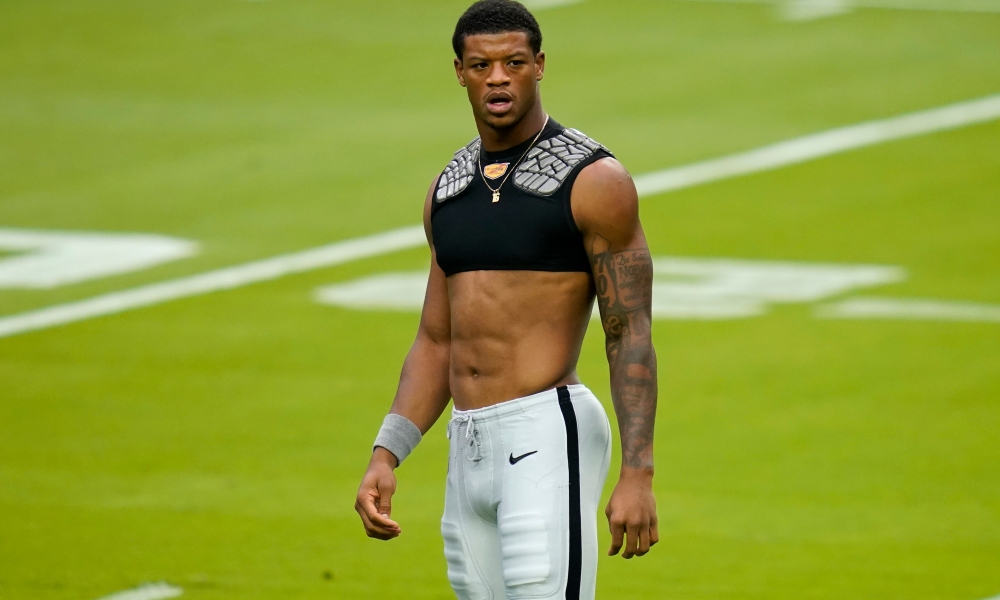 The NY Jets announced that they have signed LB Javin White Green & added TE Josh Perkins to Practice Squad.
White (6-2, 211) joins the team from the Raiders practice squad. He originally signed with Las Vegas as an undrafted free agent out of UNLV in 2020. He played in four games last season and had 4 tackles, appearing in 12 snaps on defense and 44 on special teams. White played in one game this season and took 11 special teams snaps.

Perkins (6-4, 227) was most recently with the 49ers and was cut in August. He first joined the Falcons as an undrafted free agent in 2016 out of Washington and spent two seasons in Atlanta before joining the Eagles. He played in Philadelphia from 2018-20. He's totaled 17 catches, 196 yards and 2 TDs in 22 games (two starts) in his career.
White was injured in the preseason and when it happened in August USA Today said he looked promising in camp.
White stayed on the field longer. He too had a knee injury. But he was unable to get up or walk to the side on his own. Two defensive line teammates came out and put White's arms over their shoulders and carried him to the side.

As they sat him on the trainer's table, several concerned teammates came over to console him. After a brief time in the medical tent, a cart was brought out to take White off the field. He sat in the back of the cart sobbing with a towel over his head.

It appears his injury is a serious one, which is a real shame for White who was playing quite well, and had a real shot at cracking the roster, especially with the uncertainty surrounding the injury Nicholas Morrow suffered at Thursday's scrimmage with the Rams.
The team also announced another practice squad addition in Tight End Brandon Dillon.
Dillon (6-5, 250) was most recently with the Vikings practice squad before he was waived on Tuesday.

He first signed with Minnesota as an undrafted free agent out of Marian in 2019. He's played in 1 game this season and took 22 snaps on special teams. He played in 3 games in the 2020 season and had 1 catch for 6 yards on 12 offensive snaps. Dillon is the second Marian player to sign a contact in the NFL after earning first-team All-Mid-State Football Association honors as a junior and senior.
Videos
Aaron Rodgers Injury Fallout & Jets/Bills Recap