Whispers Regarding Becton's Weight now Growing to a Roar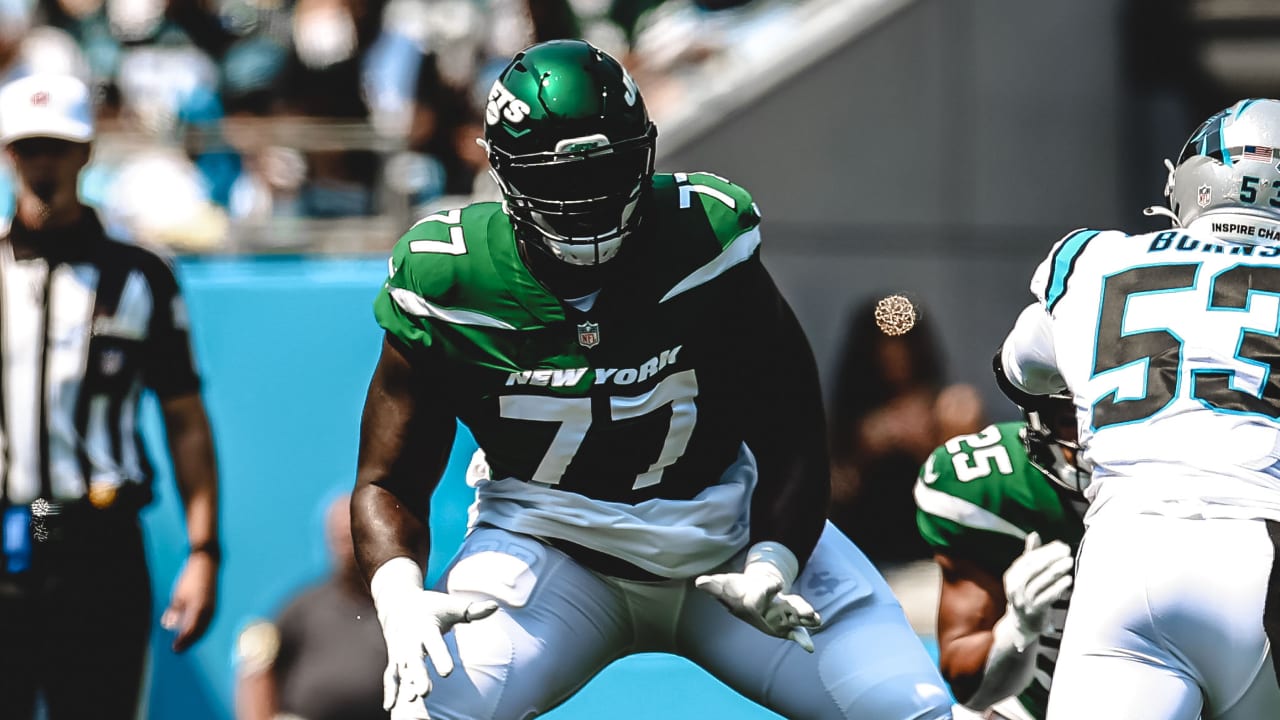 As somebody who has spent much of this season defending Jets left tackle Mekhi Becton and  his conditioning, it's time to acknowledge the fact that there's too much smoke for there not to be any fire.  While most of the whispers regarding Becton's fitness came after Robert Saleh said during the pre-season that Becton has to take better care of himself, he didn't specifically say it was in regards to his weight.  While that would have been the "logical conclusion", there was both photo and video evidence to the contrary.
Take for example this clip posted by Becton just a couple of weeks before training camp would get under way.  Does this look like a guy who hasn't been putting in work all off-season?  Not at all.  The guy looks ready to go.
Telling y'all 😭🥴 pic.twitter.com/TI1tMPHC8m

— Trending Topic 🤫 (@BigTicket73) July 3, 2021
And then there was the Becton who showed up to camp looking ready for what many thought would be a foundational first season playing next to rookie left guard Alijah Vera-Tucker for what Jets fans hoped would be a dominant tandem for years to come.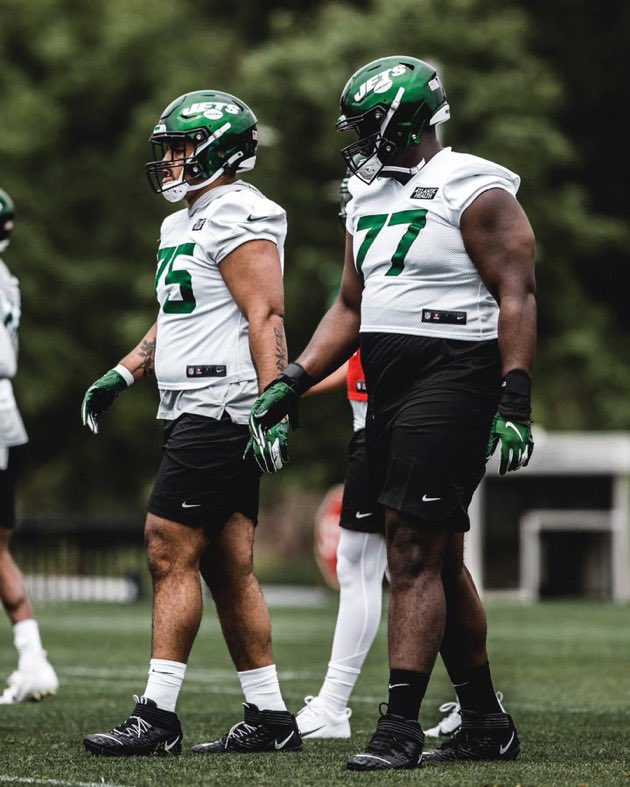 Again, what Becton looks like here is a monster NFL left tackle, but nothing about him makes you think he's not in NFL game shape.  However, there were some concerns regarding Becton's performance as he was repeatedly beaten in practice by Carl Lawson as some suggested he looked rusty.  So one comment from the head coach and some struggles in training camp against an elite talent.  No reason to panic, right?
Fast forward to the season opener when Becton dislocated his knee cap and was first reportedly going to miss five weeks.  A second opinion said it would be eight weeks.  Both projections way off as Becton missed the remainder of the season.  There were questions.  What were the answers?
According to Saleh, Becton's knee just wasn't healing right because he's a bigger man.  Understandable to a degree, but from 8 weeks recovery to sixteen?  That seems a bit excessive.  Fans were agitated and began to repeat the earlier rumors regarding Becton's weight despite the absence of any evidence.
Move forward once again to the team's end-of-season press conference when GM Joe Douglas mentioned Becton by name and echoed what Saleh had said in the pre-season…Becton has to come back next season in great shape.  Another suggestion that the team wasn't thrilled with the shape Becton was in.  Just days later, things got a bit more specific.
Take 2: From @gmfb Weekend on the #Jets' hope Mekhi Becton's long, frustrating knee rehab is turning a corner and he'll be ready to go this spring. pic.twitter.com/zRGfy1WsN4

— Mike Garafolo (@MikeGarafolo) January 15, 2022
Reporting for NFL network, insider Mike Garafolo told viewers that his sources claimed Becton's knee was taking longer than expected to heal, and was then made more difficult as Becton "began to put on weight".  It's one thing to be physically limited in how well you rehab, but it's another to complicate matters further by packing on additional pounds in the meantime.
With all of this being said, worrying about Becton or being critical of his conditioning is no longer the unfounded and regurgitated conversation it was just a few weeks ago.  Having had it mentioned by Saleh, then months later by Joe Douglas before leaking it to an insider tells us that whatever shape Becton is in, the team isn't happy with it.
All Becton can do now is spend an entire offseason either proving the doubters wrong or shutting the critics up.  Which will it be?
Stay tuned…
Videos
Aaron Rodgers Injury Fallout & Jets/Bills Recap