Saleh Says Becton not Guaranteed to Play Left Tackle Next Season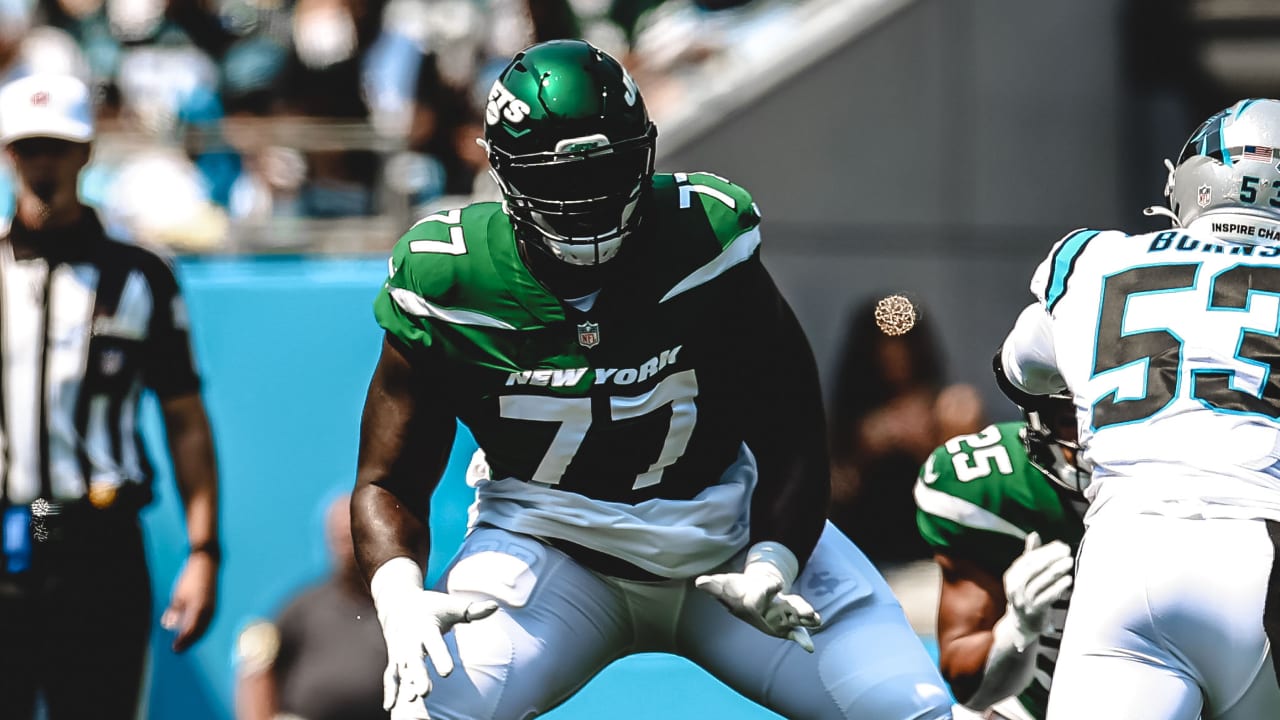 The Jets have officially put Mekhi Becton on notice.  If the big man wants to play left tackle in 2022, the starting spot won't be handed to him this time around. While speaking in Mobile, Alabama during Senior Bowl week, Robert Saleh said that Becton will compete with George Fant for the left tackle job.
Jets coach Robert Saleh says it will be a competition at left tackle between George Fant and Mekhi Becton

— Brian Costello (@BrianCoz) February 1, 2022
If you were paying attention to what Robert Saleh was saying during the 2021 season, this should come as no surprise.  Twice during the season, when it was still believed Becton would see some late-season action, Saleh was asked if Becton would slide back in to his regular spot at left tackle.  Rather than guarantee the job, Saleh said both times that the team would essentially cross that bridge when they come to it.  That was all you needed to know, and it was a great response.
Becton had some moments as a rookie when his Hall of Fame potential was clear as day, but he did struggle at times and battled injuries for the second year in a row.  Becton would miss all but a handful of snaps last season when what was supposed to be a 5-8 week knee injury shelved him for the final 16 games of the season.
Videos
New York Jets OTA Presser Takeaways, Aaron Rodgers' Impact and Summer Delusion