Senior Bowl Wrap-Up: Jets Find Plethora of Talent in Mobile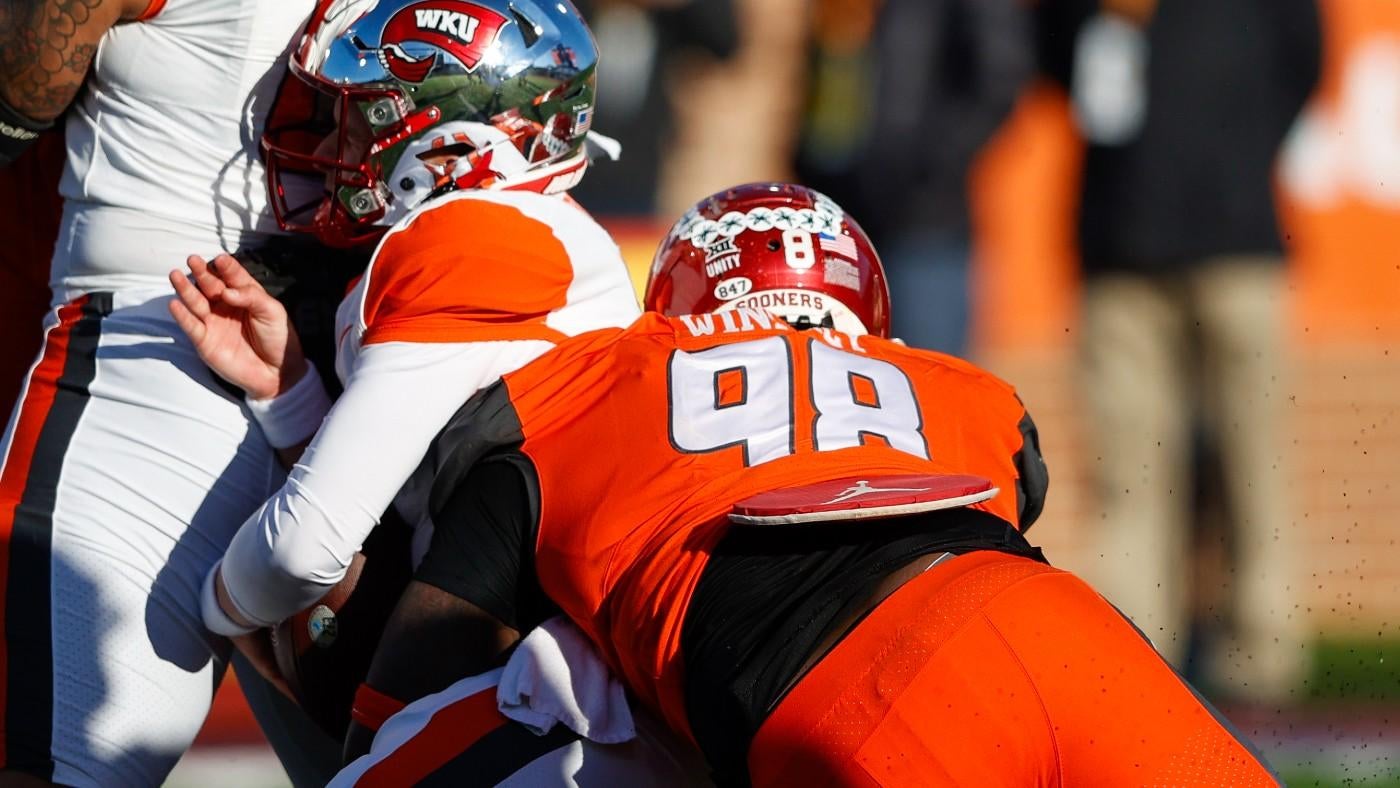 After a great week of practice down in Mobile, the National Team came out firing, en route to a 20-10 victory over the American Team. Here are a few takeaways from the game (and week overall) and how it relates to the Jets moving forward:
First, quarterbacks Kenny Pickett and Malik Willis both played well enough to separate themselves as the two best candidates for the "QB1" designation in the draft. It's becoming more than likely that neither player will fall out of the top-10, which now presents the Jets an opportunity to trade out of the 10th overall pick to a QB-needy for a healthy package of draft picks. Rumors out of the Senior Bowl are that Mike Tomlin and the Steelers are falling in love with Malik Willis, so that is a potential trade partner to monitor as the draft approaches.
Second, this draft class is loaded with pass catchers and potential weapons for Zach Wilson, and that was evident in Mobile. While tight ends Jeremy Ruckert and TreyMcBride won the practices, Wisconsin's Jake Ferguson had a great game that included a 25-yard TD. He could be a value pick in the 4th or 5th round for the Jets if they decide to address other needs with their premium picks in the first two rounds. Nevada's Cole Turner also hauled in some big passes from teammate Carson Strong. Wide receiver Calvin Austin III from Memphis, who played on the American team, showed that his burst and quickness is a serious threat. Christian Watson was only targeted once during the game, which resulted in a penalty, and Bo Melton had some explosive plays off screens with a handful of nice returns on special teams. There will be plenty of options for Joe Douglas in terms of upgrading the offense around their young signal caller.
Defensively, the linemen carried the momentum from practice into the game with them. The energy they displayed throughout was relentless, with nearly every player contributing with a pressure or sack. Boye Mafe from Minnesota was a game-wrecker on nearly every 3rd down, and Oklahoma's Perrion Winfrey was named Senior Bowl MVP with 2 sacks and 3 TFLs. It was clear that the coaches had made an impression on all of these young men, because they came out prepared and ready to dominate. New York still needs to do work along their own defensive line, and watching these prospects thrive in the attacking-style system should inspire confidence that this class can come in and contribute immediately in the trenches.
On the second level of the defense, the linebackers, Wyoming's Chad Muma had an excellent game, recording a game-high 8 tackles. He also did well dropping into zone coverage, not allowing quarterbacks to get an easy read in the middle of the field. He is squarely in the discussion as a top-50 selection. Channing Tindall, an American Team player out of Georgia, is a later round prospect that has the speed to play at an NFL level. If you are not an advocate of the "Jets need to draft Devin Lloyd or Nakobe Dean at 10" strategy like I am, there are many options in the Day 2 range that can make an impact.
Finally, the cornerbacks and safeties had an up and performance as a whole, but a few players were standouts on the backend. Both Baylor safeties, Jalen Pitre and J.T. Woods, made splash plays during the game. Pitre filled run fits and closed running lanes with tremendous speed, and finished each play with a big hit. Woods put the game on ice with an interception with :21 seconds left in regulation. The Jets have massive holes at the safety position, but have what looks to be a group of quality backups in Ashtyn Davis, Jason Pinnock and Elijah Riley. Safety should be a "sign one, draft one" position this offseason, looking to add both a veteran and a rookie to the mix. If they can upgrade this position, as well as the front four, this defense that was ranked 32nd last year can take a major leap in 2022.
The Senior Bowl is just the beginning of the draft process, but it can go a long way towards deciding which players are the right fit for the future of the organization. After an up-close-and-personal look at over 100 prospects, don't be surprised if the Jets come out of the draft with 3-4 players they have a familiarity with from their time in Mobile.
Videos
Aaron Rodgers Injury Fallout & Jets/Bills Recap