Sign One, Draft One; A Possible Strategy for Joe Douglas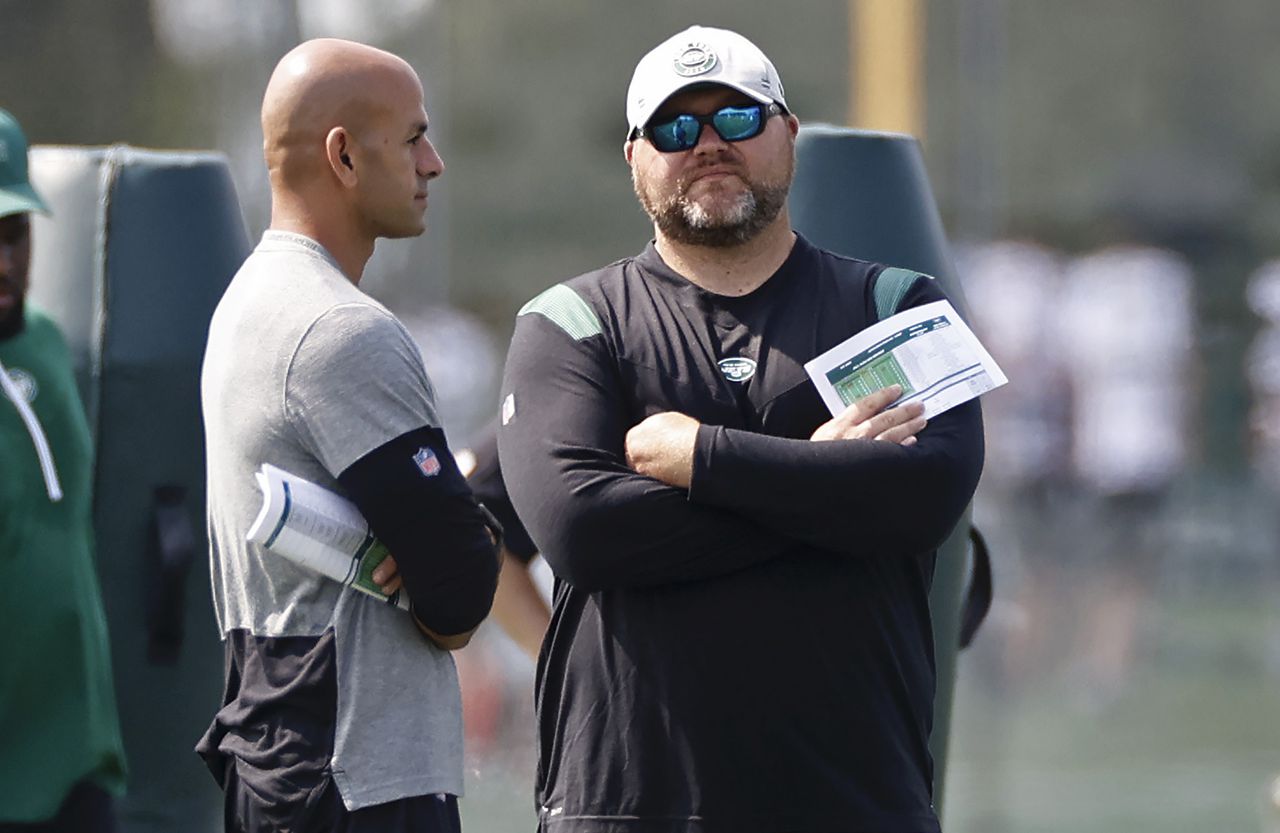 For what seems like the last half a decade or longer, Jets fans have entered each new year thinking the same thing: This is the most important off-season for the Jets in a long time. Currently in sole possession of the NFL's longest playoff drought at 11 years, and armed to the hilt with draft capital and cap space, one could argue that 2022 actually is the most important off-season the Jets have faced in a long time. If maneuvered properly, Joe Douglas and staff have the potential to turn the franchise around in a similar fashion to the Cincinnati Bengals.
Building through the draft while supplementing the roster with veteran free agents has long been the MO of the Jets' general manager, so the expectation is for him to traverse through the next few months in that way. Could he make a splash trade for a quality starter? Sure. Has his past shown him to have that tendency? No. Here is a possible method, however, he could deploy in order to efficiently improve a roster that is both young and depleted of talent: Sign One, Draft One.
In the upcoming 2022 NFL Draft, the New York Jets currently have 9 selections. Four in the top-38, a third round pick, and two picks in both the 4th and 5th rounds. Coincidentally, there are 9 position groups, excluding quarterback, on the roster: running back, wide receiver, tight end, offensive line, edge rusher, interior defensive line, linebacker, cornerback, and safety. Outside of a veteran cornerback acquisition last year (no, Justin Hardee does not count), Joe Douglas added a player at every other position in free agency. Tevin Coleman, Corey Davis, Tyler Kroft, Dan Feeney, Carl Lawson, Sheldon Rankins, Jarrad Davis, and Lamarcus Joyner. That same philosophy can also be applied to this upcoming Free Agency period, without breaking the bank at every position.
In terms of the draft, below is a mock draft that I did using The Draft Network's simulator, where I strategically selected a player from each position group, while still adding value and depth to the roster. I did not use trades, although I can see a scenario where Joe Douglas looks to trade back (particularly pick 10 overall) and acquire more picks.
Round 1, Pick 4: N.C. State OL Ikem Ekwonu

Round 1, Pick 10: Ohio State WR Garrett Wilson

Round 2, Pick 35: Minnesota EDGE Boye Mafe

Round 2, Pick 38: Colorado State TE Trey McBride

Round 3, Pick 69: Wyoming LB Chad Muma

Round 4, Pick 109: Missouri RB Tyler Badie

Round 4, Pick 115: Georgia Tech S Tariq Carpenter

Round 5, Pick: 145: Fayetteville State CB Joshua Williams

Round 5, Pick 162: Ohio State iDL Haskell Garrett
Videos
Aaron Rodgers Injury Fallout & Jets/Bills Recap