JetNation Prospect Profile: Georgia Linebacker Nakobe Dean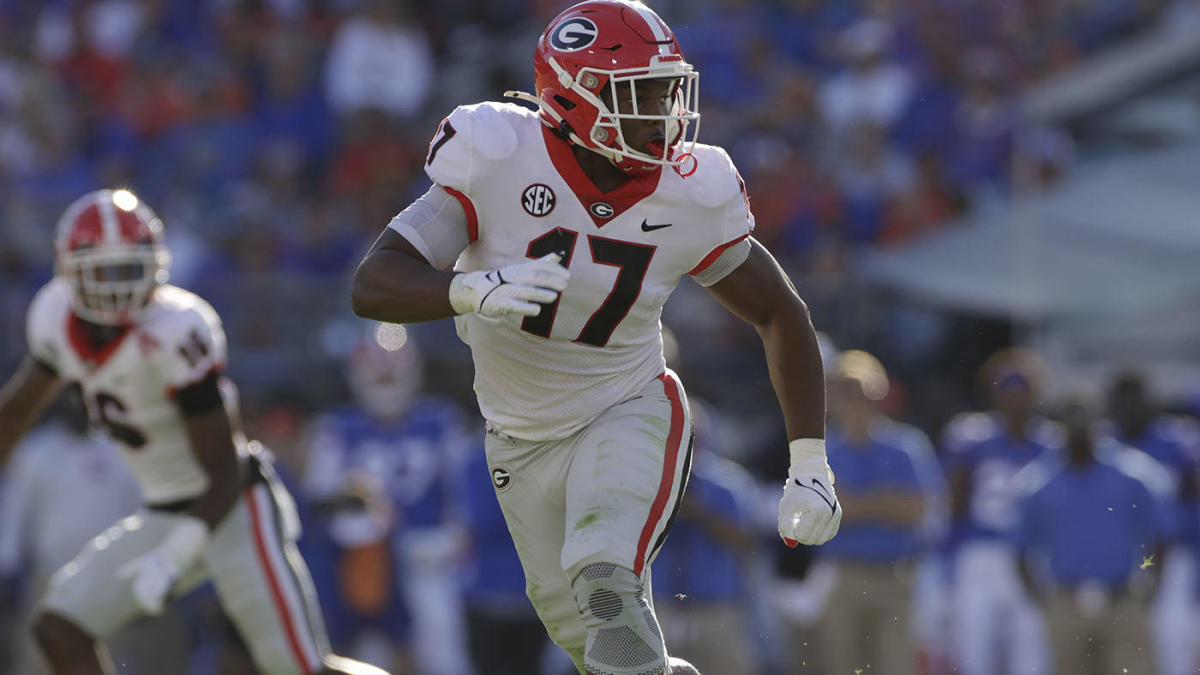 While fantasy football fanatics everywhere are hoping Joe Douglas and the New York Jets will draft offense, offense and more offense, there's no denying the Jets are in dire need of some help on defense.  Robert Saleh's unit surrendered a franchise worst 504 points.  It was the only time in team history that opponents topped the 500 point mark.
With that in mind, we profile draft prospect Nakobe Dean, linebacker out of Georgia.  While he manned the middle of the Bulldogs defense in college, Dean would likely fit well on the outside in Robert Saleh's scheme with a possible switch to the middle upon CJ Mosley's eventual departure.
College: Georgia
Ht: 6′ 0"
Wt: 225 lbs
Position: Weak Side LB/Middle LB
Nakobe Dean anticipates at a high level and always finds himself around the ball.  He's a strong defender who consistently shows top end quickness and explosion, making him an excellent blitzer, picking up six sacks in his final collegiate season.  Lining him up at outside linebacker and setting him loose could yield better results in the NFL.  Dean has shown the ability to cover backs out of the backfield and has even made plays lining up on the outside.
More than just a run stuffing 'backer who terrorizes QB's as a blitzer, @GeorgiaFotball linebacker Nakobe Dean is a monster defender who can make plays in coverage as he does here against Florida, dropping back on the boundary before jumping the route and taking it to the house. pic.twitter.com/IK4PuN8oi9

— Glenn Naughton (@AceFan23) February 27, 2022
Dean's reactiveness and aforementioned quickness are what set him apart from other 'backers in this class.  When asked to get after the quarterback, Dean appears to have the tools to consistently disrupt opposing quarterbacks.  Dean is also one of the best linebackers in this class in terms of working his way through traffic and getting to the ball carrier.  An all-around talent who
Nakobe Dean giving up 80 lbs against Clemson RG Will Putnam and fights through for the sack, sneaking in behind Travon Walker who lines up across from Putnam and slides inside at the snap. Dean's explosion and leg drive at the end of the play stand out. pic.twitter.com/PPUdlkRiMe

— Glenn Naughton (@AceFan23) February 27, 2022
The combine in Indianapolis will be big for Dean as his current measurements are provided by the University of Georgia which may have beefed him up just a bit.  Dean's size and length is something clubs will be looking at.
Videos
Aaron Rodgers Injury Fallout & Jets/Bills Recap