Douglas: We Need to be Playing Meaningful Games in December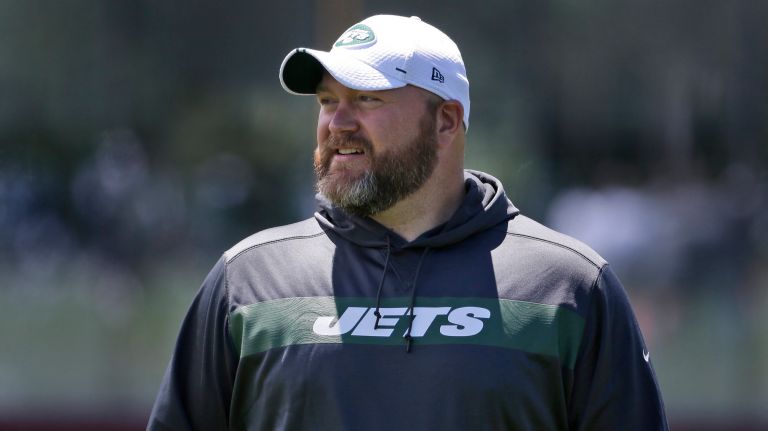 Jets fans are tired of hearing about the rebuild. Tired of the long playoff drought and waiting for the roster to improve. Joe Douglas spoke to the media earlier today at the league meetings and was asked if the expectation was to be playing meaningful games in December.
Absolutely, we need to be playing meaningful games in December. I think with where we were and a couple of the moves we made recently; we expect to be playing in a lot more close games. That's why, if we're going to be playing in close games, it's important to have a good kicker. Signing (Greg) Zuerlein, bringing Eddy (Piñeiro) back, it's going to be a nice competition there. Hopefully they can be a big factor for us in some of these tighter games that we play next year.

I think we're still young. Having two years worth of draft guys on the roster and getting ready to add, right now, nine more young guys. But being able to, like I said earlier, to bring in some quality veteran free agents that are still young, that are still in their prime and have played in championship moments to really add to these young players and help this entire locker room grow and develop. Just going through what we did last year, playing all the young guys, knowing that there was going to be some bumps along the road, but hoping that the payoff starts now with this year moving forward.
In order to take a step forward the defense has to take a big leap forward. More importantly, Zach Wilson needs to show that he is the long term answer at QB. Joe Douglas was asked about getting more weapons on offense and pursuing Tyreek Hill.
Going into the offseason, we had a great plan. Just going into our free agency first with the guys we were able to add to the team, the goal was to try to help Zach (Wilson) as much as we can on both sides of the ball. I feel like we were able to add youthful vets with a lot of experience who have been able to play in some big games, a couple Super Bowl participants. This was a unique opportunity. I think when you're putting a team together, when you want to be on the top of a market, ideally you want to be at the top of the market on a homegrown player, but in a circumstance that was this unique, this type of player, we felt it was a good time to be aggressive. Look, it ultimately didn't work out, but we feel good about our intent. We're going to be in a lot of conversations moving forward.

I think when you have a tight end, a quality tight end, it's a great security blanket for a young quarterback, having seen it in the past with other teams. So, when you have two guys, obviously we're excited about the guys that we have on the roster too that are still young and developing, but when you bring C.J. (Uzomah) in, who is a culture guys, bring (Tyler) Conklin in, who I think was top 10 in tight end explosives last year, it just gives you more options, more options for a young quarterback who can work the middle of the field for us.
Will the Jets be adding a receiver?
I feel good about the receivers we have. Having Elijah (Moore), who was really starting to come on before his injury. Corey Davis was on pace for 1,000 yards before his injury, bringing Braxton (Berrios) back and everyone's excited to bring Braxton back, so we feel good about this receiving core we have. We have the opportunity to keep adding to it, if the opportunity is right, the price is right, we're going to strike. Connor (Hughes) brought up some hypothetical situations that could happen, we're getting ready for the draft and if the right player presents itself, we're going to strike.
Two other interesting topics came up during the interview:
Expectations on the 2020 draft class.
My expectations are high. Just checking in with their agents and seeing some of the videos that they've forwarded me, seeing how hard they work. I'm excited for all of those guys, not just Mekhi and Denzel, but Jabari (Zuniga), Ashtyn (Davis), Bryce (Hall), all the guys coming back from the 2020 and 2021 draft. Get them back on the field with the new players we added. So, look, we're very optimistic on all these guys coming back. I talked about it at our end of season presser, a big focus for us, and I don't think this is breaking news, great teams, teams that are in the playoffs, they keep their good players healthy. That's going to be a huge focus for us, keeping those guys healthy and keeping them on the field for those December, meaningful games.
2. Mekhi Becton:
Is he a starter?
Yes, we are operating like Mekhi is going to be one of our two tackles. That's our expectation, that he's going to come back ready to roll. I know he's fired up to get back on the field and compete, and also, we have George (Fant). We feel good about the tackle group because we have George, we brought Conor (McDermott) back who's played in games for us, Chuma (Edoga) is in the final year of his rookie year, so we have four tackles on the roster that have played and started games for us. Feel great about our tackle situation in general.
Is there a chance he could play right tackle?
I think Coach has brought that up. There is a possibility that George would be left, and Mekhi would be right. But, again, I expect both of them to be in our tackle group.
His status for OTAs?
He came back for re-checks. He had a good meeting with our doctors. We'll get him back for OTAs, take another physical and see where he is when he gets back.
Videos
Aaron Rodgers Injury Fallout & Jets/Bills Recap