Featured Editorials Injury Report
Saleh: Becton Working His Tail Off; Competition at Left Tackle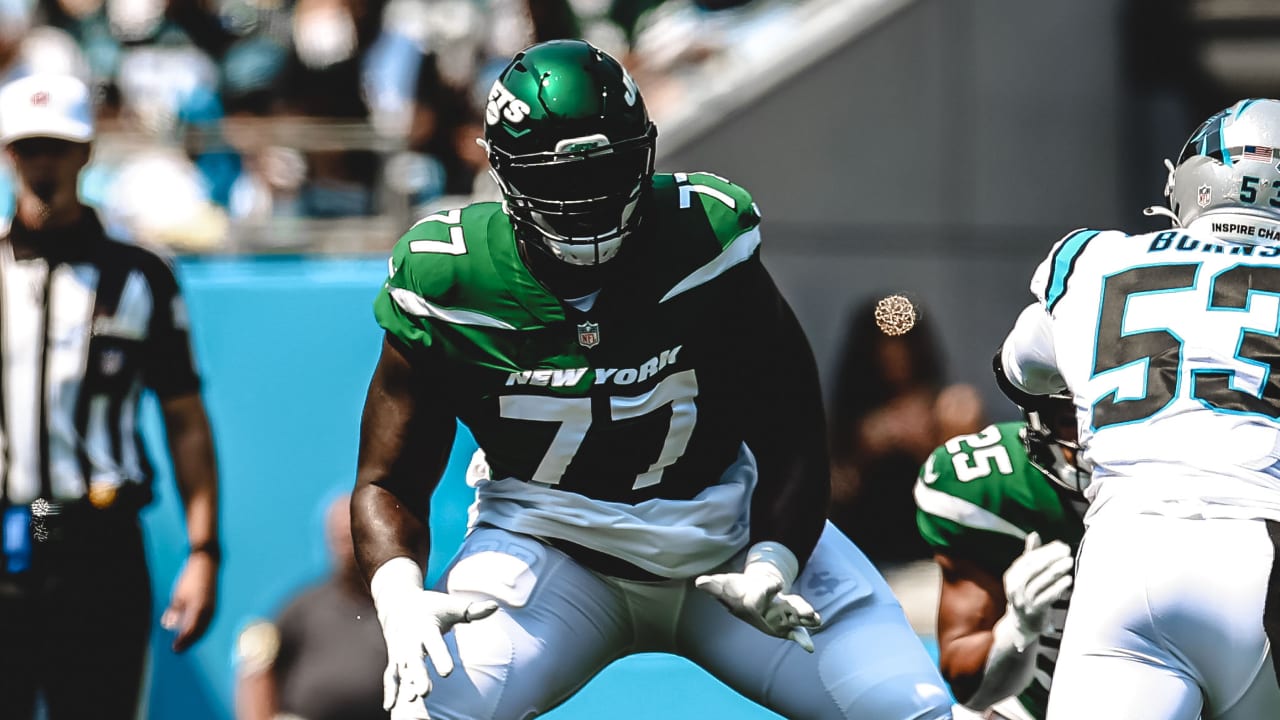 Robert Saleh had some kind words for Mekhi Becton and gave an update on the left tackle position heading into training camp. It will be officially be up for grabs with Mekhi Becton and George Fant battling it out in training camp.
On Becton's progress…
We've been in constant communication with him, feel like he's doing a really good job. Really excited to see him come back. He's putting in the work, it's not easy going through what he's going through. I'll speak for him, I do know when he does come back, he's going to be a ball of butcher knives. So, just really excited to get him back.
On Becton's recovery from injury…
Just in general, he's a very large man and he's been working on that knee. The road back for him is going to be harder than a guy like me who, if I had the same injury, I'm lighter, it is what it is. I know he's working his tail off and really excited to get him back.
On if Becton will participate in OTAs…
I'm not sure about that one yet, but excited to get him back for OTAs.
On the left tackle spot…
We'll see how that works out, that's stuff that we're talking through and going through all of OTAs. Like I said, George (Fant) has earned the right to be in the conversation to have that left tackle spot and Mekhi is out there. Call it a competition if you want. We know what George has done and really excited to get him back, too.
Videos
Aaron Rodgers Injury Fallout & Jets/Bills Recap