Draft Prospect Player Profiles
JetNation 2022 NFL Draft Prospect Profile: JoJo Domann, Linebacker, Nebraska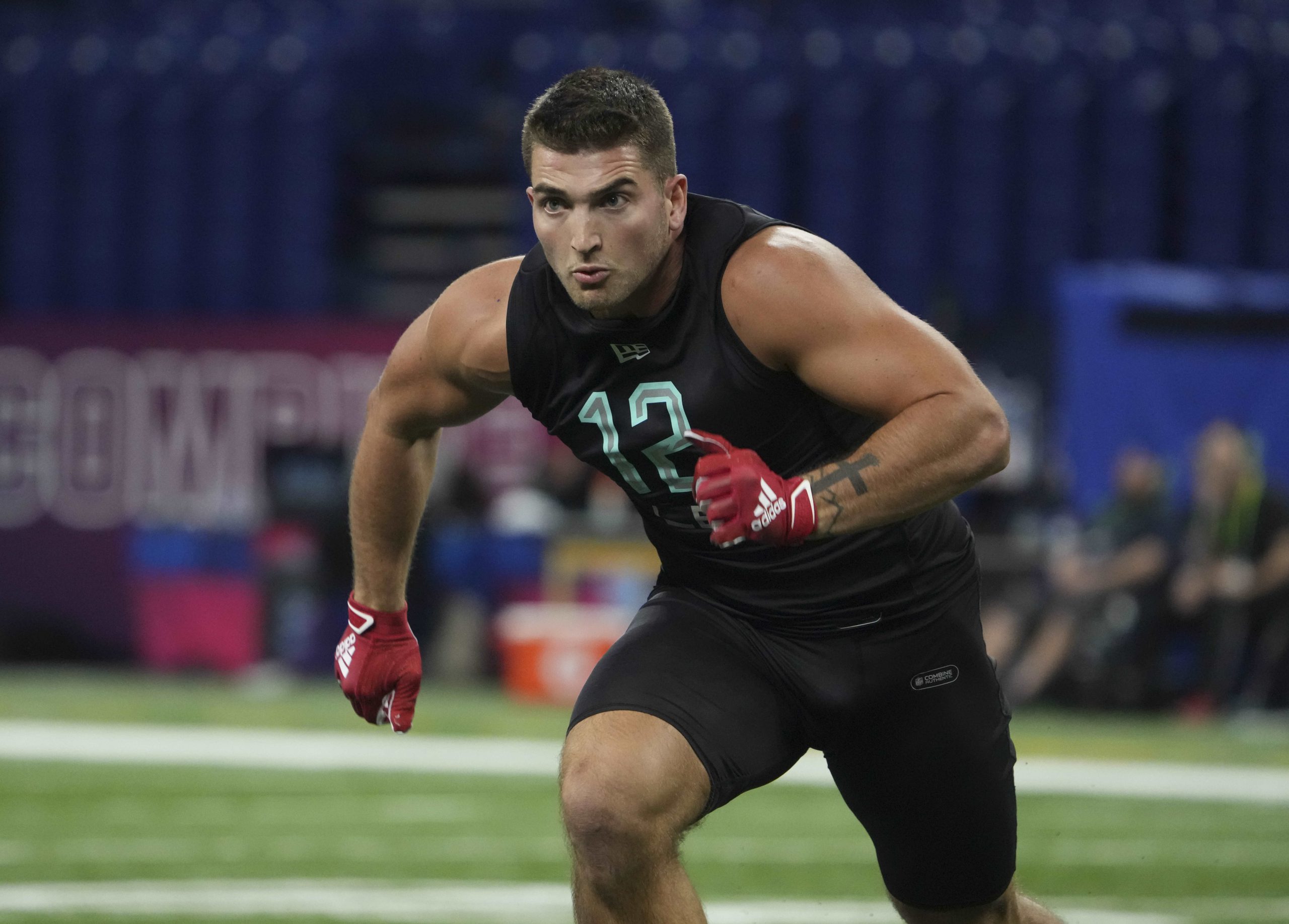 The NFL draft is just around the corner and GM Joe Douglas will be looking to re-build one of the most porous units in the NFL after Robert Saleh watched his group give up over 500 points in 2021.  Today's prospect is Nebraska linebacker JoJo Domann.
LB, Nebraska, #13
Measurables
Height: 6012
Weight: 228
Hand Size: 9.5
Arm Length: 30.375
2022 NFL Scouting Combine
40-Yard Dash: 4.62
Vertical Jump: 34.5
Broad Jump: 9.11
3-Cone Drill: —
Bench Press: —
Film Study
Games Watched: Ohio State 2021, Northwestern 2021, Purdue 2021, Oklahoma 2021
While Domann lacks elite athleticism, he makes up for it with great anticipation, instincts and a high motor.  This isn't to say Domann isn't athletic per se, just that he's not running a sub 4.5 40 in shorts as so many backers seem to be nowadays.  His 4.62 40 and 34.5 inch vertical in Indy aren't eye popping numbers, but they're far from suggesting he may be a liability at the pro level.
Nebraska LBer JoJo Domann (13) consistently shows great snap anticipation. Here on the goal line against Northwestern, he forces a fumble before the back has a chance to secure the ball. pic.twitter.com/AvlB6iB1Ob

— Glenn Naughton (@AceFan23) March 27, 2022
Domann is a linebacker who is always around the ball and rarely misses a tackle.  When he does let one slip, it's due more to his length than technique.  Domann brings a bit more thump than you might expect for 228lb player but you can chalk that up to the fire he plays with.  Able to cover most tight ends down the field, Domann has shown the ability to track the ball on the run while breaking up and intercepting several passes down the field.  As is the case with most players his size, you will Domann get swallowed up by a blocker from time to time, but this shouldn't prevent a team like the Jets from considering him on draft day.  Domann will be at his best in space.
One of the best INT's you'll ever see from Nebraska LBer JoJo Domann here. Fully extended, diving toward the boundary and gets a knee down to secure the turnover. Great instincts, plays the run and pass.
Would be a welcome addition to the Jets defense. pic.twitter.com/8JAtvvvdAA

— Glenn Naughton (@AceFan23) February 17, 2022
A former safety, Domann's age will bring some criticism as he'll turn 25 before the start of the season, but the team that drafts him will likely get a productive starter and leader who is ready to go from day one.  His ability to excel in a variety of schemes while moving around the defense will make him an appealing option as well.
Nebraska linebacker JoJo Domann is a converted safety and it often shows in coverage. Here, we see him locate the ball and break up a pass deep down the boundary against Oklahoma. pic.twitter.com/YS9QPHDjUh

— Glenn Naughton (@AceFan23) April 4, 2022
Domann projects as a day 1 starter who can be had at the back end of the third round or early in round four.
Videos
NY Jets OTA Recap; Robert Saleh Cancels Minicamp