Draft Prospect Player Profiles
JetNation 2022 Draft Player Profile: Cam Jurgens, Center, Nebraska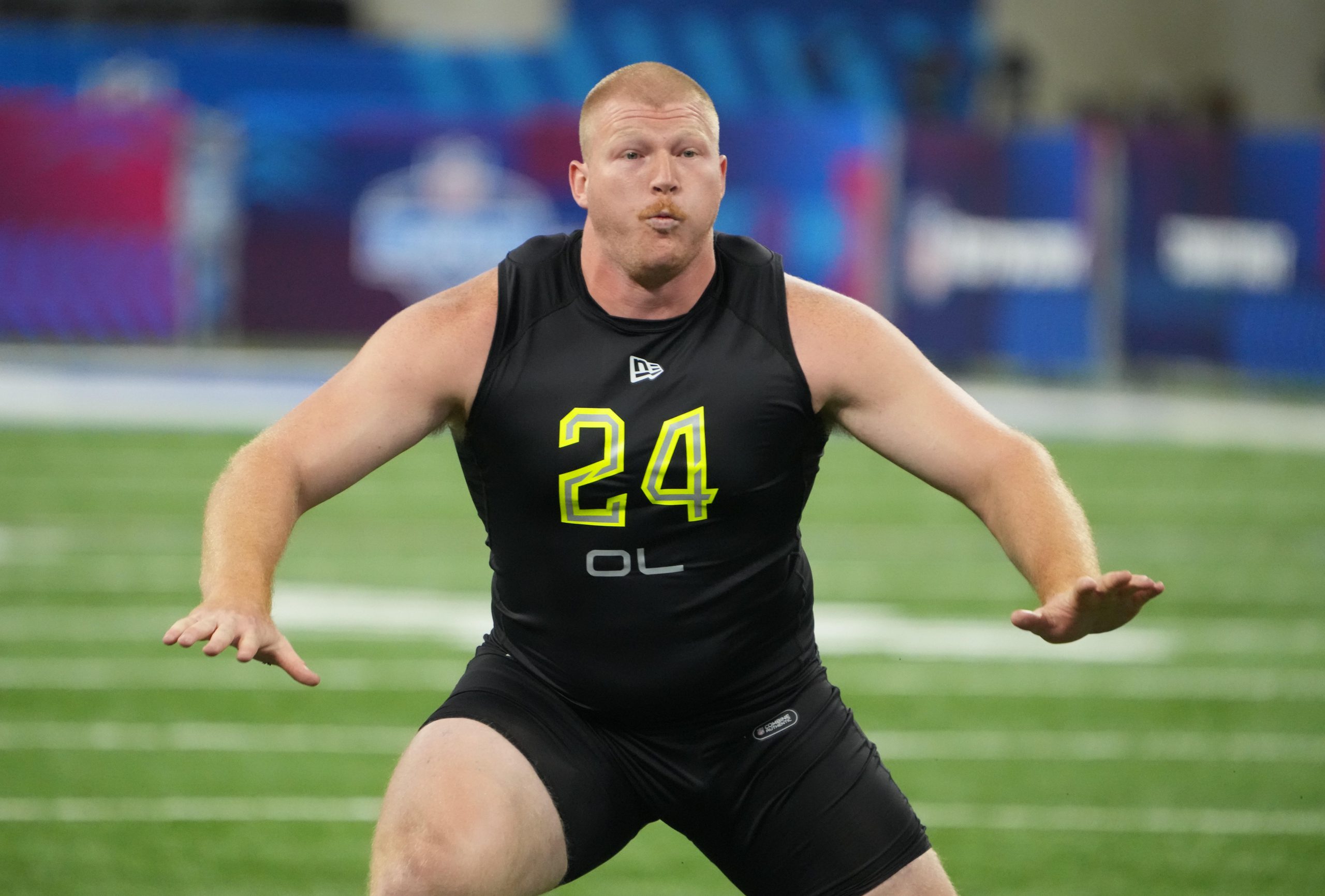 It's no secret that Jets GM Joe Douglas loves his offensive linemen.  After drafting one in the first round of each of his first two drafts (Mekhi Becton and Alijah Vera-Tucker), the GM may not take a third in round one this year, but there could be some options later on.  Today, we're looking at one potential pick in Nebraska center Cam Jurgens.
Measurables
Height: 6′ 3"
Weight: 290
Hand Size: 10"
Arm Size: 33 3/8"
Wingspan: 80 1/8"
2022 NFL Scouting Combine
40-Yard Dash: 4.92
Vertical Jump: 33.5" (pro day)
Broad Jump: 9′ 11" (pro day)
3-Cone Drill: 7.19 (Pro day, would have ranked #1 at combine)
Bench Press: 25
Film Study
Games Watched: Michigan 2021, Oklahoma 2021, Northwestern 2021, Ohio State 2021
Jurgens is a player who we felt could be a steal in the middle to late rounds but that may be a pipe dream.  Respected draft analyst Daniel Jeremiah said on a recent episode of his podcast that Jurgens is the one center who has a chance to leapfrog Iowa star Tyler Linderbaum.  Didn't see that coming.
So what makes Jurgens so good?  His effort is through the roof and constantly on display.  If Jurgens gets his hands on a defender, he's not going to stop blocking him until the play is over no matter where the ball is.  Consistently finding (or taking) defensive players for long walk down field is impressive.
Broadcaster initially knocked Cam Jurgens of Nebraska for drawing a flag on this play before apologizing and saying it was a clean but aggressive block. Where is the Nebraska center on this play? Top of the screen blocking his man FORTY YARDS down the field. pic.twitter.com/LRtYiwmH55

— Glenn Naughton (@AceFan23) April 12, 2022
Jurgens uses his initial quickness, relentless motor and ability to find his targets down the field make up a key component of Nebraska's screen game.  His athleticism should come as little surprise as Jurgens played not only center but also tight early in his collegiate career.  He would eventually settle down at the pivot where he started his final 18 contests.
Nebraska center Cam Jurgens (51) can get moving for a big man and his motor means you'll often find him blocking defenders 15+ yards beyond the LOS. Is going to be a very good player for somebody. @nyjets would make sense as interior guy to take over at C next season. pic.twitter.com/HJEJP7dD7S

— Glenn Naughton (@AceFan23) March 26, 2022
While his agility, motor and durability stand out, the single biggest issue we find with Jurgens his his size.  Checking in at 290 lbs, he will sometimes struggle against a strong bull rusher but could also look to add weight over the next season or two.
Jets need along interior DL moves up the list of priorities as other needs are taken care of.

Oklahoma DT Perrion Winfrey would be good value in round 2. Here, he steamrolls highly thought of Cam Jurgens to get the sack.

Side note…Jurgens would be a hell of a pick as well. pic.twitter.com/uIYJ5OcVsy

— Glenn Naughton (@AceFan23) March 16, 2022
The biggest question regarding Jurgens is where he goes in the draft.  As we said, Daniel Jeremiah mentioned him as a possible round 1 pick while others seem to have him going round 3 or later.  We'll know soon enough.
Videos
Was Boomer Right to Blast Becton? Former Jets QB Sounds off Against Jets Tackle.