2022 NY Jets Schedule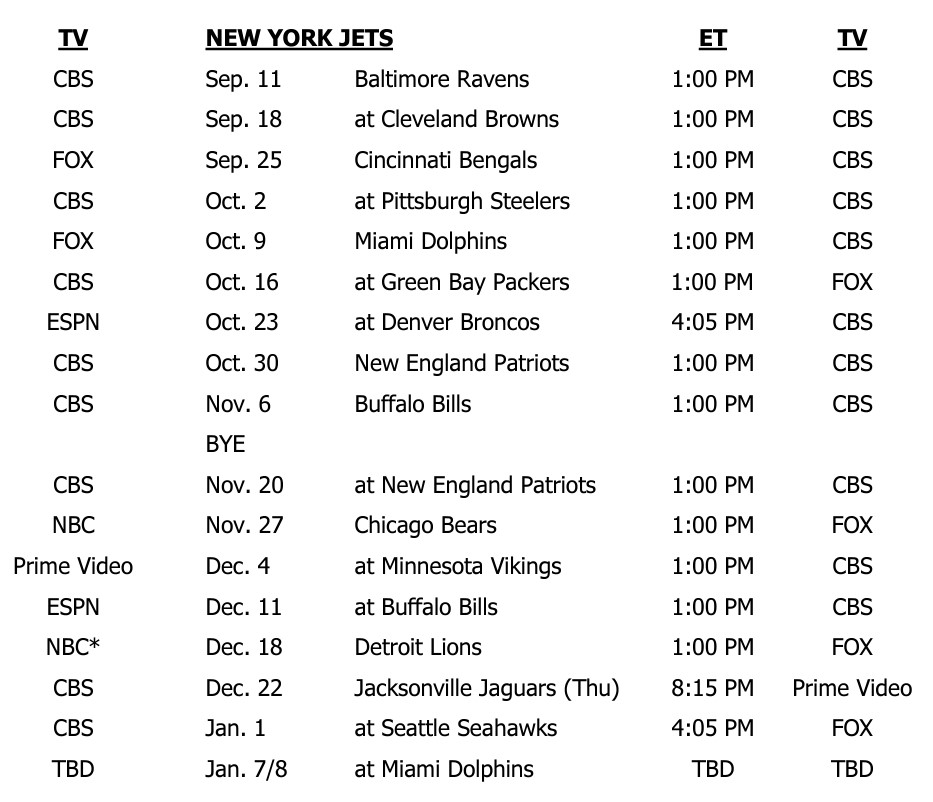 Thursday was the day that Jets fans, and fans around the NFL, were anxiously waiting for. After sitting through a day of rumors and leaks, most of which proved to be false, the league officially released the NFL schedule. The opponents were already known, but now the missing pieces are known.
The full NY Jets schedule appears below and the team opens up at home against the Baltimore Ravens. The beginning of the schedule is tough as the Jets play the AFC Central the first four weeks of the season (Ravens, Browns, Bengals and Steelers).
The bye week is November 13th and things on paper seem to get easier to close the season. The last four games are against the Lions, Jaguars, Seahawks and Dolphins.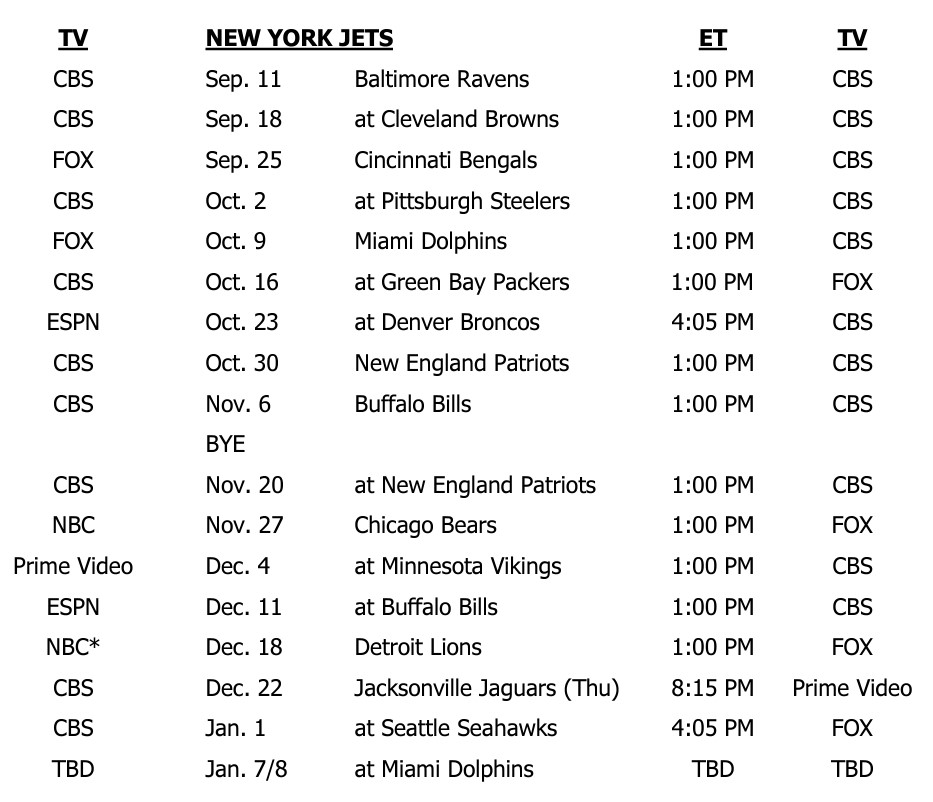 Fans are sounding off on the 2022 season in the Jets Nation forums. Stop by, register for an account if you don't already have one, and let us know what you think about the upcoming season.
Videos
NY Jets Phase 3 OTAs, Expectations and a Minor Calf Tweak with Greg Renoff