Featured Editorials JetNation Radio
Saleh/Ulbrich Approach Will Hinder Quinnen Williams and why Fans Should Ignore Jets Flat-Earther Football Takes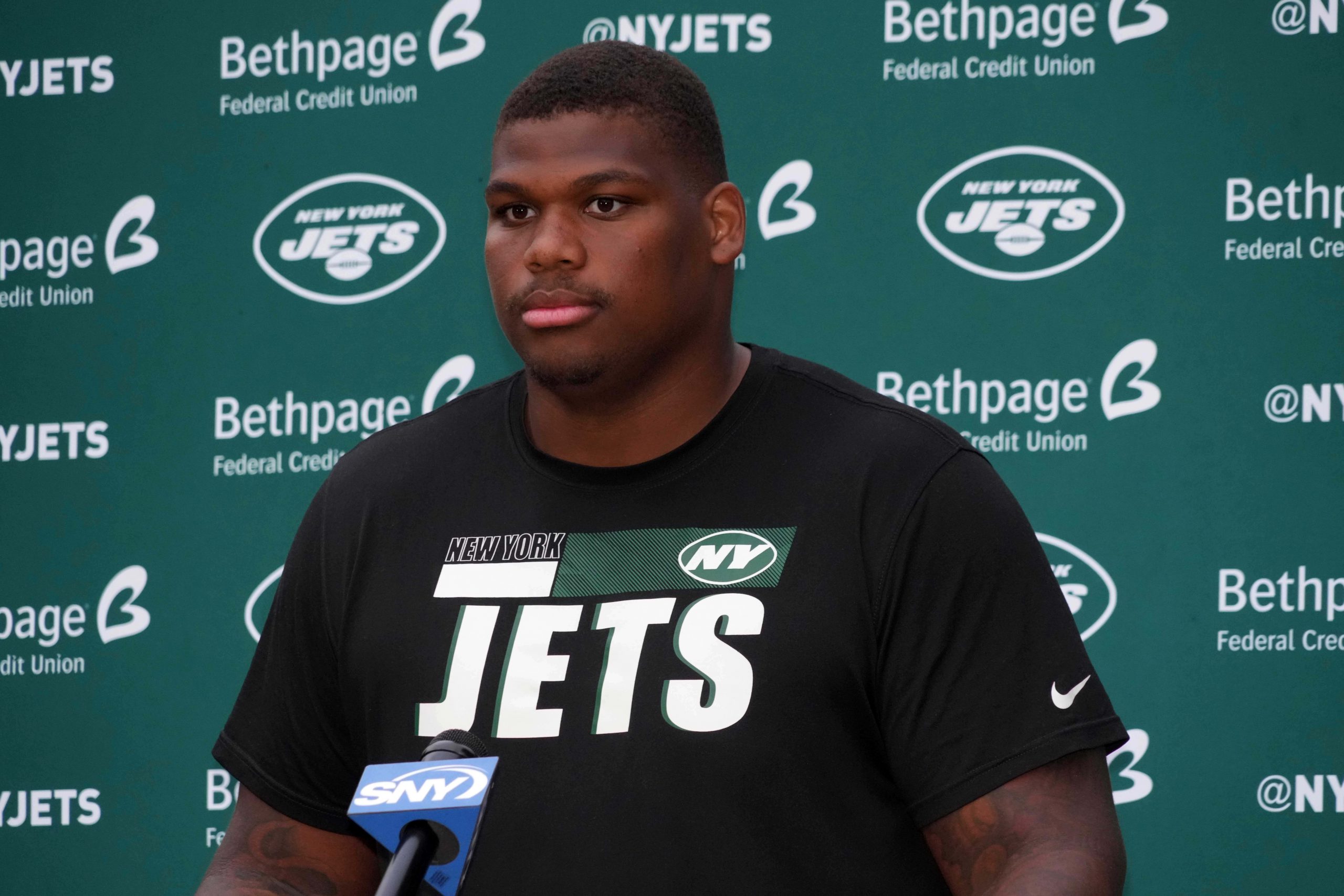 When Jets coaches met with the media at 1 Jets Drive yesterday, one quote from defensive coordinator Jeff Ulbrich stood out.  When asked by Rich Cimini of ESPN about rotating defensive linemen, Ulbrich said the team will stick with a plan that will ideally limit Jets linemen to roughly 35 snaps per game.
Willingly taking your best players off the field for extended periods of time is something any opponent would beg for and it seems the Jets are willing to oblige.
Attn @nyjets fans:

# of gms in which a player played 70% or more of snaps in 2021:

Jeffery Simmons: 16
Cam Heyward: 16
Aaron Donald: 15
Deforest Buckner: 15
Fletcher Cox: 11
Jonathan Allen:9
Jonathan Hargrave:8
Larry Ogunjobi:7
Quinnen Williams: 0

2019-2021:

Q. Williams: 4

— Glenn Naughton (@AceFan23) June 2, 2022
Entering the final year of his rookie contract, defensive tackle Quinnen Williams will likely be impacted most.  While most teams max out reps for their top players, Williams will continue watching a lot of football from the sidelines as he has through his first three pro seasons.
On this episode of JetNation Radio we cover the situation with Williams, the good news about Zach Wilson and some of the bizarre takes on Gang Green from a slew of "writers" from various outlets.  Each take worse than the last and definitely some opinions that rival those of the most dedicated flat-earther.
Videos
Aaron Rodgers Injury Fallout & Jets/Bills Recap