Three Jets Vets who Will be Playing for 2023 Roster Spot This Season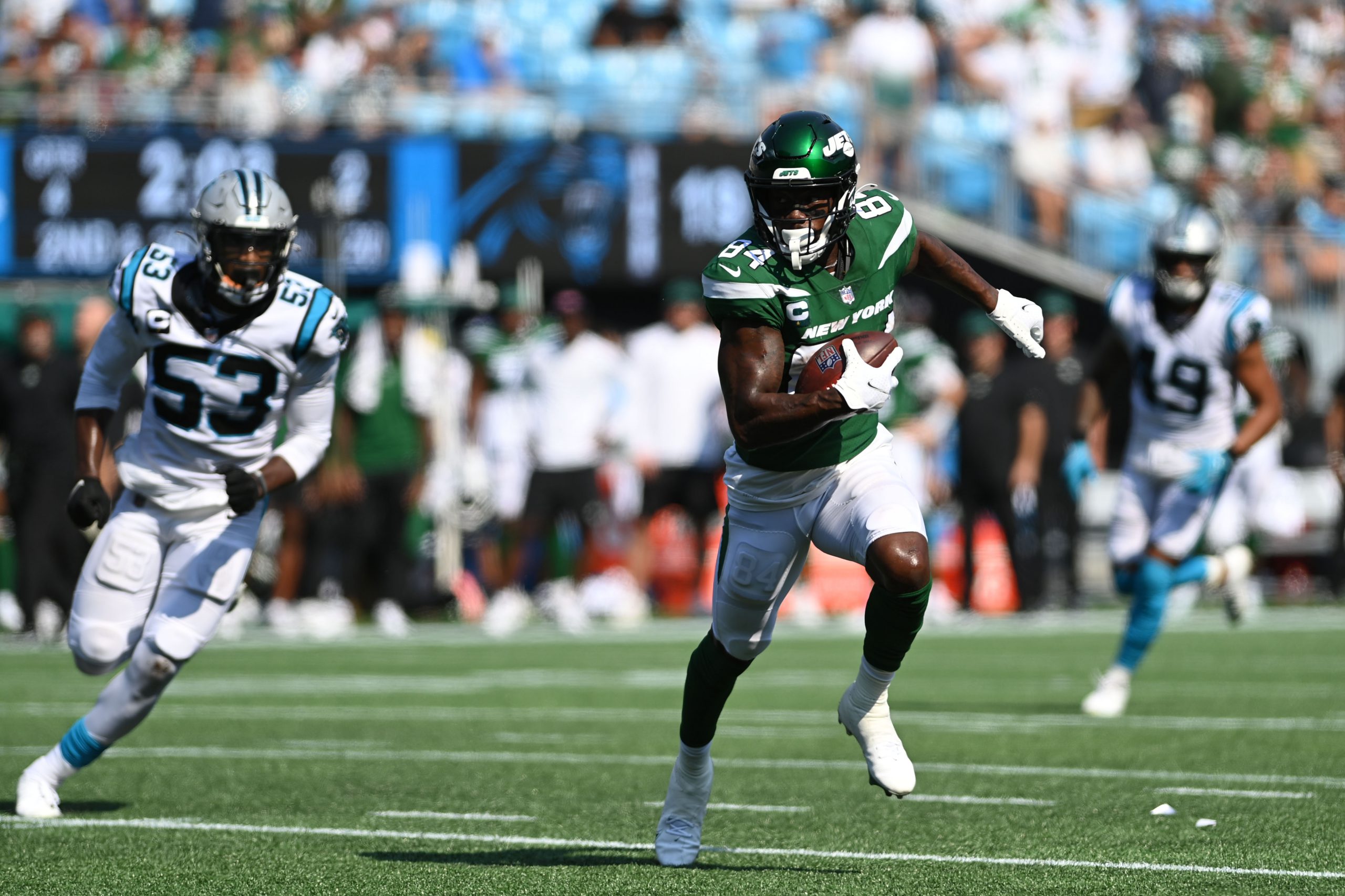 While Jets fans are fired up for the start of the 2022 NFL season which is now less than 100 days away, there are three Jets veterans who may already be looking ahead to 2023.  Not because of any expectations on the field, but because of what's at stake if they don't perform this year.
Linebacker CJ Mosley, edge rusher Carl Lawson and wide receiver Corey Davis have some hefty cap hits on the horizon.  Should they fail to meet expectations, they could be on the way out.  Mosley is likely under the most scrutiny as he carries the team's biggest cap hit at $18.5 million.  That's an awful lot of money for an aging inside linebacker whose release would save the team a whopping $15.5 million.
2022 season is huge for futures of CJ Mosley, Carl Lawson and Corey Davis.

2023 cap hit vs cap savings:

Mosley: $18.5 hit – $15.5 savings
Lawson: $15.3 hit – $15 mil savings
Davis: $11.1 hit – $10.5 mil savings

Jets will look to make room with just $12 mil in 2023 cap space.

— Glenn Naughton (@AceFan23) June 11, 2022
The fact Mosley doesn't play a premium position doesn't help his cause all that much either.  If Mosley doesn't re-structure his deal at some point, it's difficult to see him returning.  That is unless of course he has an all-pro type of season.
Lawson being an edge rusher and Davis potentially being an asset for Zach Wilson may give them a better chance to stick.  However, with just $12 million in cap space, who knows what they'll have to do to see those pay days.
Lawson is set to make $15.3 million with Davis close behind at $11.1 million.  If the Jets were to cut ties, the cap savings would be $15 million and $10.5 million respectively.
In a perfect world, GM Joe Douglas will agonize over how to pay a roster full of guys who have monster seasons.  In reality, somebody is going to have to take a pay cut or get moved along.  In fact, while Mosley, Lawson and Davis are the top 3, they aren't alone.  Entering just the second year of his new contract, John Franklin-Myers is set to make just over $12 million with a cap savings of $11.2 million if cut.
The 2022 season might be just around the corner, but it's 2023 that some guys will be playing for.
Videos
NY Jets Phase 3 OTAs, Expectations and a Minor Calf Tweak with Greg Renoff