Forgotten man on Defense, Jets Hope Brcye Huff Starts Turning Wins in to Sacks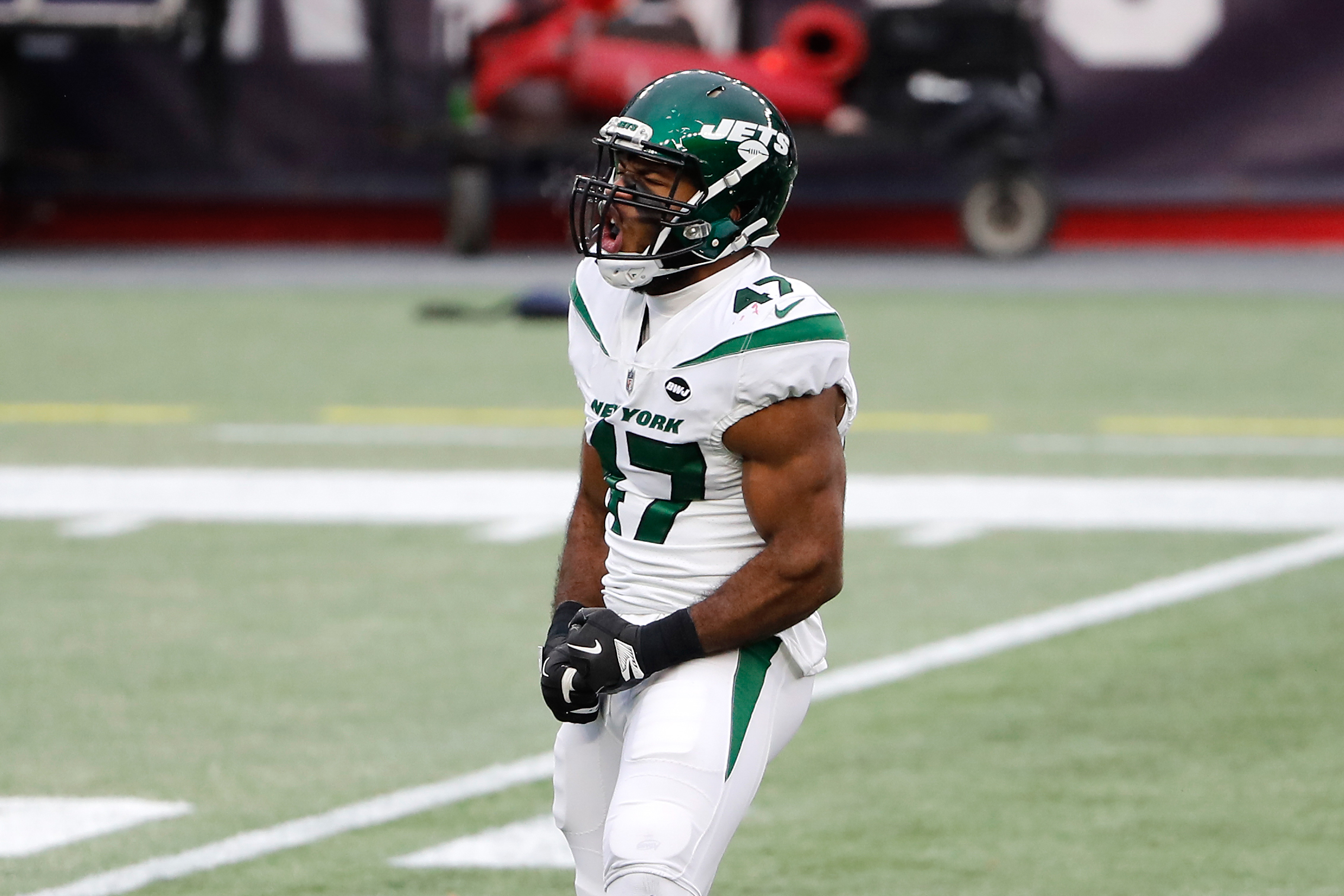 Having used the NFL draft to grab a couple of pass rushers in Jermaine Johnson and Michael Clemons, the Jets hope that the pair can combine with a healthy Carl Lawson to complete a formidable trio.  But forgotten in the mix it seems, would be third-year edge rusher Bryce Huff.  A talented player who is also a bit of an enigma.
If  you've followed the Jets closely over the past couple of years, you're aware of some of the hype surrounding Huff.  An undrafted free agent out of Memphis, there were those who touted his addition as a potential steal.  A "draftable player" with positive traits who slipped through the cracks.
After picking up just two sacks as a rookie, there was still a fair bit of excitement surrounding Huff.  The box scores may not have shown it, but on film you could see him beating opposing offensive linemen with more consistency than you may have expected.  Even still, the sacks weren't coming.
Good stuff from Bryce Huff (47) here. Giving up 50 lbs to DJ Humphries and drives him in to the backfield, helping force Kyler Murray to bail on the play. Showing he's more than just a speed guy off the edge. pic.twitter.com/HSBKp9c4YU

— Glenn Naughton (@AceFan23) October 13, 2020
It was more of the same for Huff in year two.  Plenty of wins on film that didn't always translate to sacks.  In total, Huff has registered only 4 sacks in two seasons after appearing in 23 games (7 starts).  But even still, the immense potential keeps showing up.  For the second year there were multiple outlets praising Huff's win rate as a pass rusher.
One #Jets player doing exceptionally well in ESPN's pass-rush win rate metric (ranking among all edge rushers):

Bryce Huff — 9th/64 … 26% win rate
JFM — 45th/64 … 10%
Lawson — 58th/64 … 5.6%

— Rich Cimini (@RichCimini) October 14, 2021
As pointed out by Rich Cimini in the tweet above, Huff was winning his pass rush reps at a far more impressive rate than the more highly regarded John Franklin-Myers and the aforementioned Lawson.  At one point, Huff was winning 26% of his reps.  A very impressive number.
One could argue that win rates in recent years for the Jets against the pass yielded so few results because opposing quarterbacks were too often able to find an open receiver under pressure.  What else would you expect against what has been such a porous defense?  Or perhaps it was that much more of an adjustment for a kid coming out of a small program.  Huff has been able to do some good things without truly putting it all together and breaking out.
The unheralded defender has a quick first step, some impressive bend and surprising strength.  With the addition of Johnson and Clemons to go along with Lawson's return, it's time for him to not only win his matchups, but turn in some game changing plays.
Videos
Aaron Rodgers Injury Fallout & Jets/Bills Recap