Is The Jets Roster Stronger Than Last Year?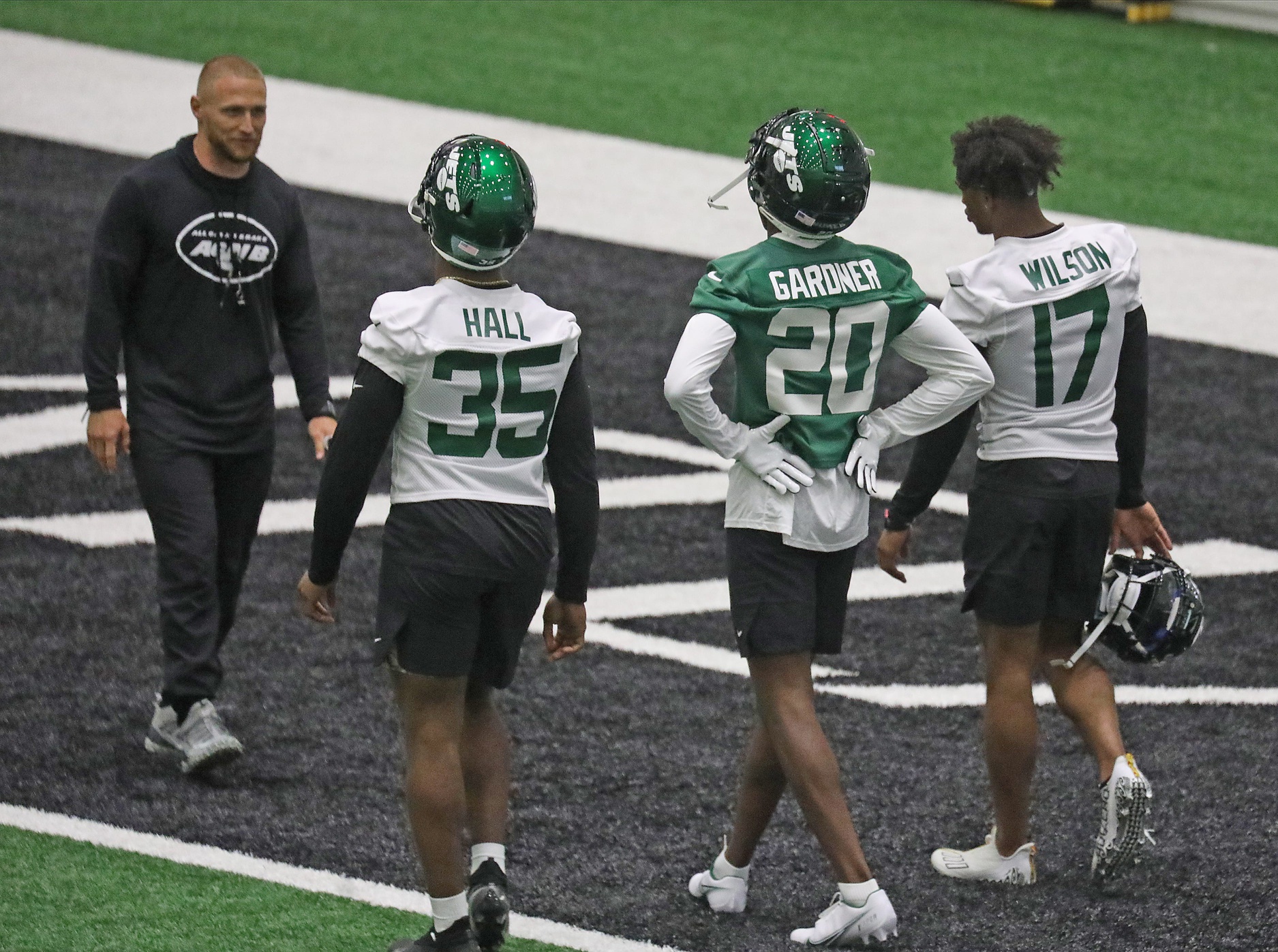 As we know, the last few years have proved to be quite painful for the Jets. Nobody was expecting Robert Saleh to turn things around in one season, but hearing about 'progress and improvement' gets tiring. That said, 2022 needs to be a better year and the Jets need to climb on the NFL betting lines. With that in mind, we're wondering whether or not the Jets roster is now stronger than last year. We'll be taking a look at the biggest losses and smartest additions. Let's go.
Best Acquisitions
Number 1. C.J. Uzomah
The first player we look at from the best additions side of thing is C.J. Uzomah; he is unquestionably one of the Jets best signings of the offseason. Last year, the Jets struggled for any production from the tight ends courtesy of a combination of injuries and poor play.
The fact is the tight ends delivered absolutely nothing. Uzomah, as we all know, just made it into the Super Bowl with the Cincinnati Bengals. He's going to instantly slot in as the number one tight end on the Jets roster and will alleviate some pressure on Zach Wilson in the passing game as well. On top of that, he's an underrated blocker as well.
Number 2. Sauce Gardner
Next up we look at Sauce Gardner. He was drafted by the Jets in the first round this offseason and is likely going to be a major contributor to the team right away. The cornerback is going to boost a secondary that didn't perform well a year ago and, if his recent years in college were any indication, he's going to quickly show that he can lock down an entire side of the field.
Gardner didn't allow a touchdown throughout his college years and is unlikely to be giving much away in the NFL either. Even if he doesn't perform up to his sky-high expectations, the rookie cornerback will be a valuable asset in the secondary.
Number 3. Garrett Wilson
The speedy wide receiver was drafted 10th overall out of Ohio State. This gives Zach Wilson legitimate playmakers and takes away that excuse. The wide receiver room looks as strong as it has for the Jets in years. Elijah Moore, Corey Davis, Braxton Berrios, and with an improved running back room this offense is ready to go.
Number 4. D.J. Reed
Last but not least, we look at D.J. Reed who we have down as one of the most underrated signings of the offseason. The cornerback previously played for Robert Salah in San Francisco with the 49ers before traveling to the Seattle Seahawks. Now, the two have been reunited.
Reed was one of the better corners on his team when healthy throughout the last few years although injuries have really started to bog him down. If he's able to play a full year – or close to it – he could take his numbers to another level alongside Saleh.
Biggest Exits
Number 1. Jamison Crowder
We now switch our attention to the big players that have exited the Jets and the first name worth noting is Jamison Crowder who the team allowed to walk into free agency. He has penned a $4m, one year deal with the Buffalo Bills. Sure, the wideout had suffered with injuries over the past couple of seasons but he has still been the only consistent weapon the Jets have had on their offense. Over his three years in New York, Crowder either led the team in receptions or receiving yards. His loss will be felt next year in the passing game.
Number 2. Folorunso Fatukasi
Now we look at Folorunso Fatukasi. He's not a player that is going to be seen as a major loss but his absence is certainly something that could be missed through the run game. Defensive tackle Fatukasi was a real force in the middle of the defensive line for the Jets and, without him in the rotation, they could end up weaker in the middle of the field.
This isn't a risk the coaching team was blind to though and they've brought in a few players that could plug that hole. Whether or not they can deliver to the same level as Fatukasi has in his past four seasons remains to be seen.
Number 3. Marcus Maye
Finally, we take a look at Marcus Maye. There are two ways you can look at this. On one hand, the 2021 season turned into somewhat of a nightmare for Maye with the fact he suffered a DUI arrest along with a torn Achilles. He also couldn't come to terms with a new contract with the organization and was left with the franchise tag.
Eventually, enough was enough and he left to join the New Orleans Saints. On the other hand, Maye has been the starting safety in this Jets side for half a decade; problems or not, his exit is going to leave a void and one that needs to be looked at before things get underway.
Final Thoughts
We've looked at some of the key moves from this offseason and, with all things considered, we think the Jets are in better shape than they were a few months ago.
Training camp opens later this month, so we will find out soon enough.
Videos
Aaron Rodgers Injury Fallout & Jets/Bills Recap