Projected Top Threats in the 2022 Jets Offense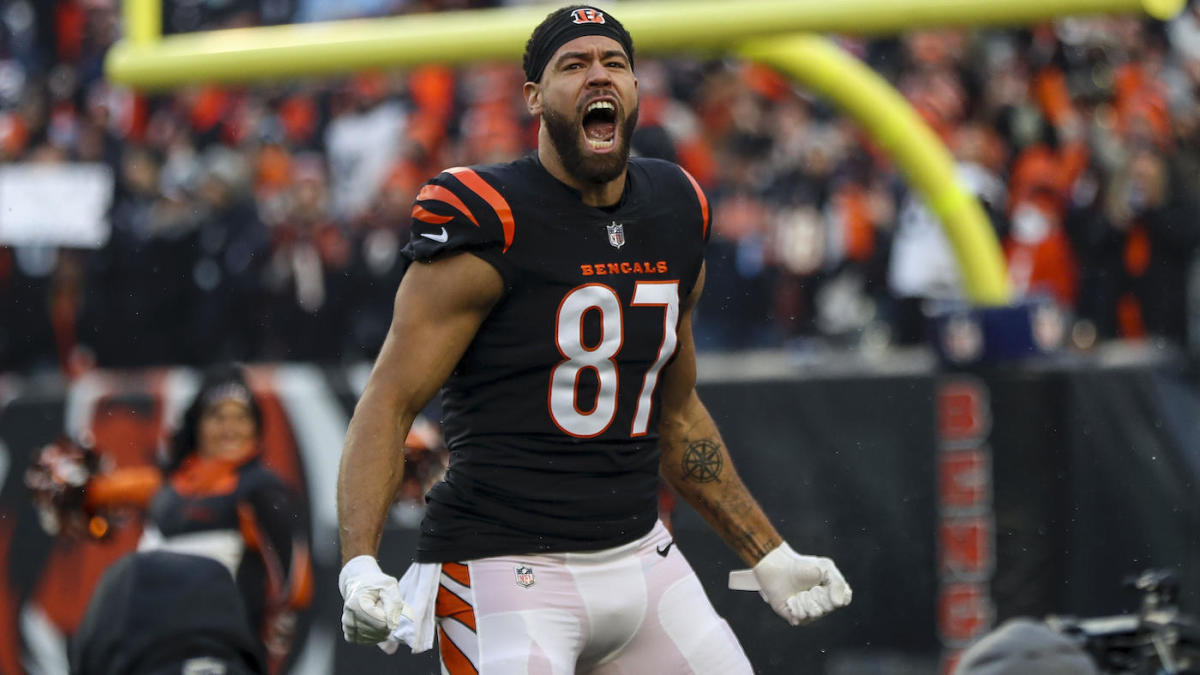 When you look back on the Jets roster from years past, one thing had been missing for over half a decade — a legitimate offensive threat. After three offseasons, general manager Joe Douglas, with the collaborative efforts of the scouting department and coaching staff, has flipped that notion on its head. Long gone are the days of Robbie Anderson and Quincy Enunwa being talked up as the WR1 in training camp, or banking on an UDFA to come in and produce immediately. There is no longer a dearth of offensive talent in Florham Park. Instead, there is a strong mix of veteran leadership (Corey Davis and C.J. Uzomah) and youthful up-and-comers (Elijah Moore, Michael Carter, Garrett Wilson). The landscapes surrounding 2020 Sam Darnold and Zach Wilson this season could not be more opposite, in a positive way. The Jets look to have not just one or two, but multiple offensive threats on their roster.
As the Jets enter training camp and strap up the pads, let's look at some projected top threats in New York's new-look offense.
Last season, the Jets ran 1,030 total offensive plays: 650 pass to 380 run. That was the 2nd-highest pass rate in the NFL, tied with 3 other teams, at 63%, with a 42% success rate and 6.6 YPA (Yards Per Attempt), both below league average. And while they only ran the ball 37% of the time, they saw an above average YPC, or Yards Per Carry (4.4) and success rate (51%) on those plays.
Enter Breece Hall.
The 36th overall pick in the 2022 NFL Draft, Hall is a running back that can truly do it all in an NFL offense. He can run between the tackles on short yardage and goal-line situations, as well as bounce outside and use his speed to burn defenders to the perimeter. Hall also comes with a ton of added value in the passing game. During his career at Iowa State, he averaged 27 catches and 266 yards per season for the Cyclones. Couple that with an average of 1,313 rushing yards per season, and you have a total package and legitimate offensive threat.
My belief is that Mike LaFleur and the Jets want to become a more run-oriented offense, which is why I rank Breece first. I expect the run/pass splits to be more comparable to that of Green Bay's offense (58% pass/42% run) rather than San Francisco's (51%/49%), and Hall is in line to see a bulk of the work. Already being mentioned as a possible Offensive Rookie of the Year, Breece Hall is my player to watch in this offense.
Arguably the best receiver last season from a talent and production standpoint, Elijah Moore comes into Year 2 poised to "take the ankles" of opposing defensive backs. His route running acumen is rare for his age, and he possesses enough long speed to break any simple catch for a long touchdown. Moore paced the Jets offense in targets (77), yards (583), and total touchdowns (6), despite being 3rd in team receptions and playing only 11 games. For context, since 2018, only two other rookie wide receivers have achieved the same — Jaylen Waddle and Terry McLaurin.
Moore will have every opportunity to repeat that performance this year. With steady quarterback play and a full season of health, he could easily reach 1,000 receiving yards, something that hasn't been done since Brandon Marshall and Eric Decker both eclipsed that mark in 2015. Look for Elijah Moore to lead the team in targets and yards for a second consecutive season.
Probably the most overlooked of all the Jets top picks in this year's draft, 10th overall pick Garrett Wilson brings a dynamic skillset with him from Ohio State. His catch radius and body control are already at an NFL-ready level, and his route running savvy was top of the class in 2022. As the 1B in the Buckeyes offense alongside Chris Olave, Wilson totalled 1,924 total yards and 19 touchdowns in his final 2 seasons (19 games). Anyone averaging over 100 yards and a score that consistently in college should have a relatively easy time finding success at the next level.
Now operating as the 1B to Elijah Moore, Wilson likely will be the player opposite him in two wide receiver sets. This will lead to an abundance of opportunity for him, as teams will likely key in on Moore at a higher rate. If Wilson is able to establish quick chemistry with Zach Wilson, he has the chance to produce early and often for the Jets.
Honorable Mentions
The 4th and 5th spots of this exercise are truly interchangeable, with both tight ends expected to have important roles in the Jets' offense. If you follow the dollars, Uzomah is scheduled to be the 13th-highest cap hit on the team at $4.66M, while Tyler Conklin is slotted at 20th with a $3.37M hit. Uzomah also brings veteran leadership and a taste of a winning culture with him from Cincinnati. If healthy, Uzomah could lead all tight ends in multiple receiving categories this season.
Similarly to Uzomah, Tyler Conklin will have a defined role during the 2022 season. Mike LaFleur has shown his love for having two or more tight ends in his formations (over 21% of 2021 snaps), and Conklin will be a direct beneficiary of that. He is arguably the most versatile Jets tight end, able to play in-line or flexed out, so he is likely to pace the group in snaps. If he can continue his ascending trajectory following a breakout 2021 season, Conklin could be a surprise weapon for Zach Wilson and the offense.
In his first year with the team, Corey Davis didn't live up to the expectations that were attached to his contract (3yr/$37.5M). Admittedly, Davis said he was not himself after the loss of a close family member, and that 2021 did not go as he had hoped. With a clearer, stronger mindset entering this season, Davis will have every opportunity to prove he can a WR1 for the Jets. He obviously has chemistry with Zach Wilson after connecting for several big plays last season, and he should see less attention from defenders due to the added talent at the skill positions for New York. The former top-5 overall pick of the Titans is primed to have a bounce back season in 2022.
Videos
New York Jets OTA Presser Takeaways, Aaron Rodgers' Impact and Summer Delusion