The Jets & Defensive Head Coaches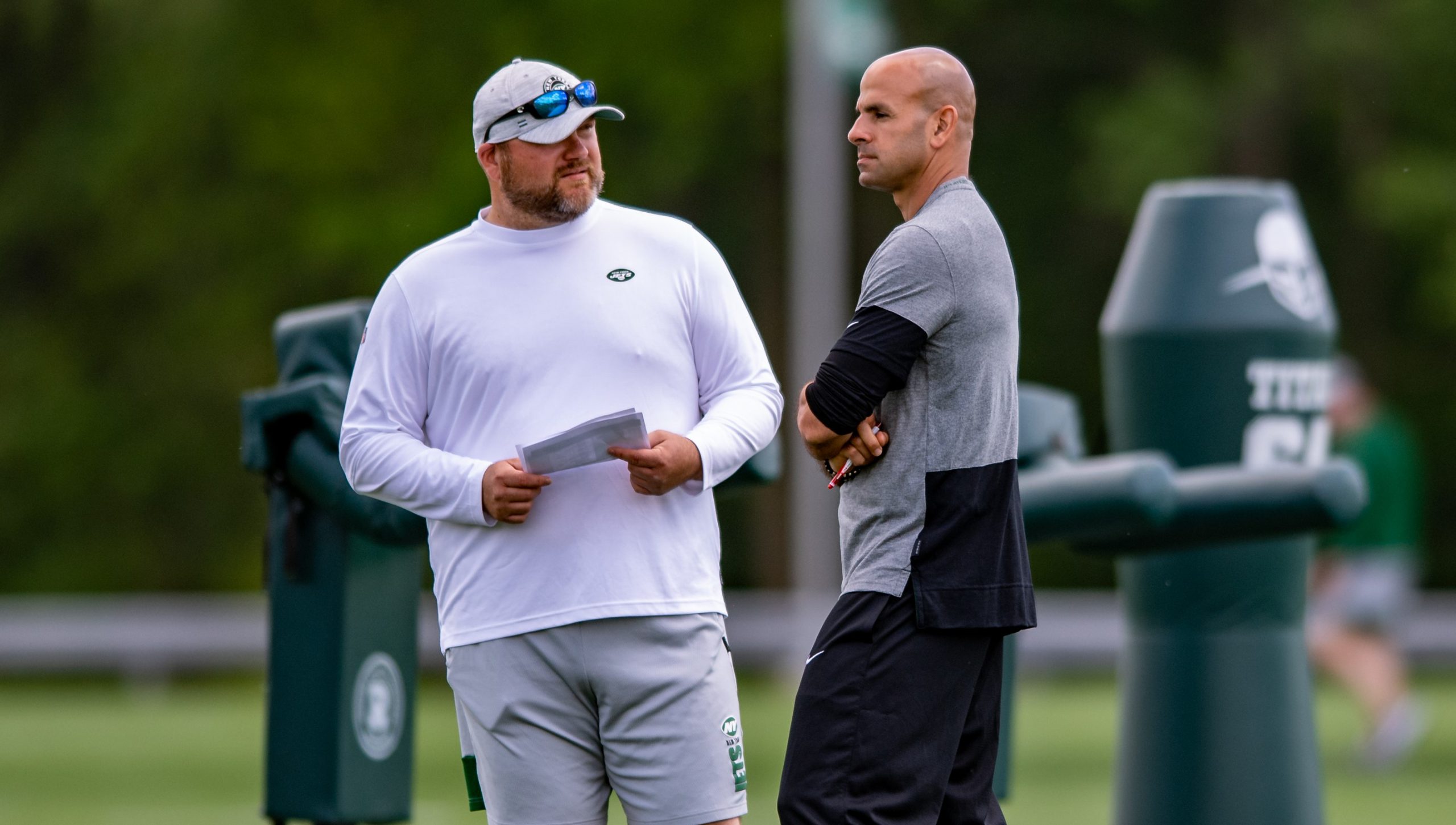 When Robert Saleh was hired by the Jets last year, he continued the Jets' trend of hiring primarily defensive head coaches.  In fact, he represented the seventh defensive head coach out of the last eight head coaching hires, a trend that consistently has moved counter to the rest of the league.  Over the last few years, very few first-time head coaches have been hired from a defensive background, and the league even modified the Rooney Rule to ensure better representation among the offensive coaching staff to help future head coaching candidates get their start in the NFL.
Regardless of the head coach, it has been difficult to form a consistent offensive identity for the Jets.   One key factor is the constant turnover among key offensive coaches or starting quarterbacks.  Only five times since 1990 has the team returned the head coach, offensive coordinator, quarterbacks coach, and the starting quarterback from the prior season.
Since league expansion in 2002, they have had six head coaches (the league average is 5), but they have burned through offensive coordinators more frequently than the other teams.  Since 2002, they have only had one offensive coordinator complete more than three seasons in the role (Brian Schottenheimer).  With the constant turnover in coaches, the starting quarterback and entire offense have had to adjust to consistently shifting schemes.  We can hope the consistency leads to improvements from Zach Wilson and the team this season.
But since the head coaching hires have been defensive in nature, how has that side of the ball faired?  Slightly better, but still not great.  Only six seasons since 2002 has the team finished in the top 10 of points allowed, while they have been right at league average for yards allowed.  Coming off the 32nd-ranked defense from last season, the Jets are hoping for major improvements during Saleh's second season with the Jets.
The Jets continue the preseason on August 22 at home against the Atlanta Falcons.
Videos
Aaron Rodgers Injury Fallout & Jets/Bills Recap