Fant to Right Tackle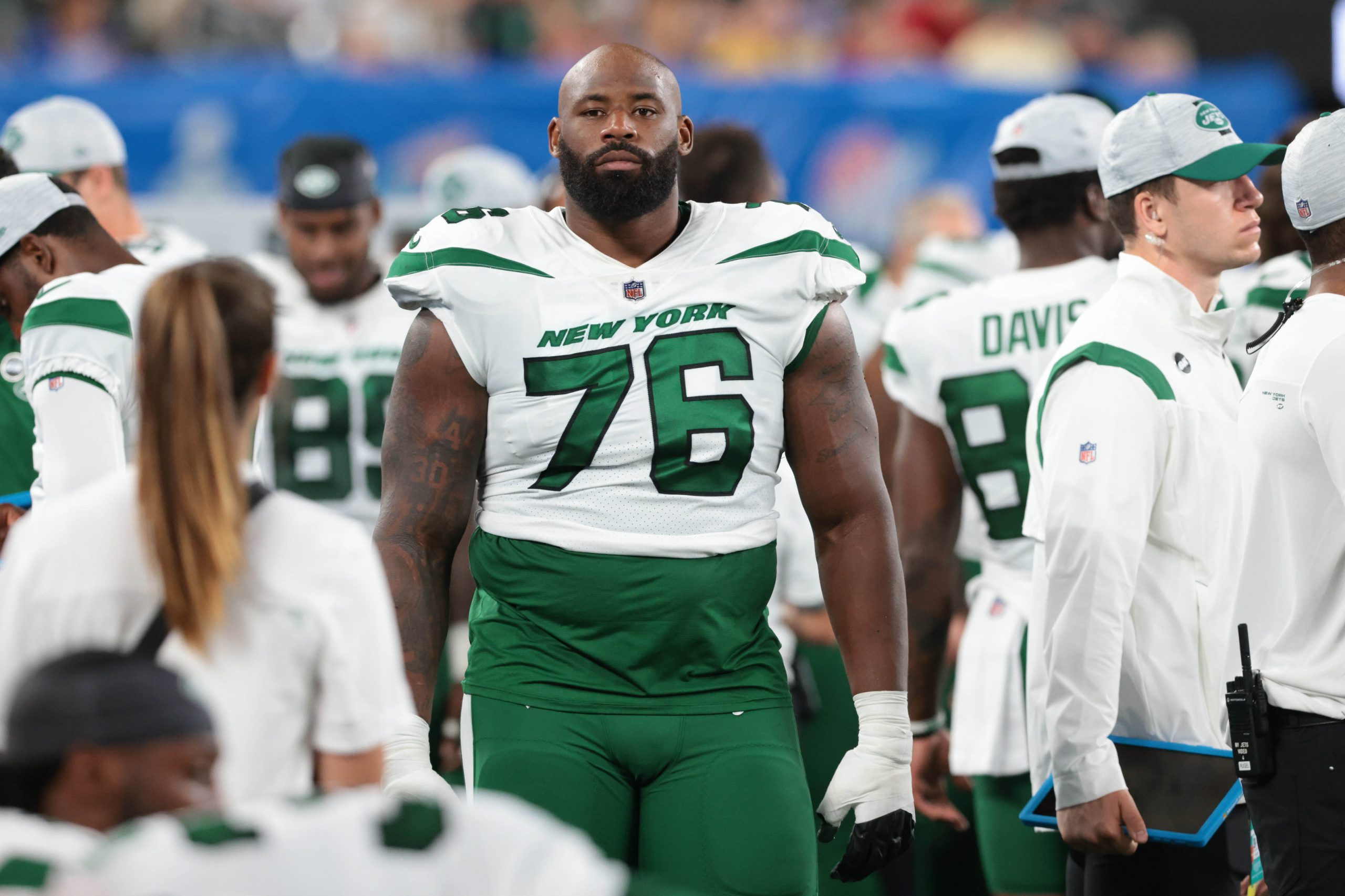 As the New York Jets started training camp, the announcement was made that George Fant would be playing left tackle. After the injury to Mekhi Becton, Fant is sliding over to right tackle and Duane Brown will play left tackle.  Coach Saleh was asked what the conversation was like when they told Fant.
For George, his curse is also a blessing in that he is extremely versatile, very athletic. He is a team guy, tremendously talented, so to give him the opportunity to go play right tackle, obviously, he is a competitor. He just wants a home, but at the same time he's the ultimate team guy. I know he is going to put in the work and he's going to do everything he can to be the best right tackle he can possibly be, but it was a very good, productive conversation. But again, sometimes a players greatest blessing is also a curse, but I think he's going to be great out there.
Was this a tough decision since Fant played so well at left tackle last season?
It is because you still want to put your best five forward. That is the number one responsibility for all of us is to protect the quarterback and you can argue that George's left tackle production was better than when he played right tackle but that was a different scheme. We think he'll be fine playing right tackle in our scheme. He hasn't had a chance to play right tackle in our scheme, he played left tackle last year. His right tackle production numbers came from two completely different schemes. We think he's going to be fine. We think he's a very gifted athlete, he's very smart, he's got the right mindset to him, so we think his production is not going to drop off at all.
Is there a concern at all that Duane didn't really practice much last year in Seattle because of his age? 
Yeah, we had really good talks with Duane. A lot of their time off was because they had to play on the turf because of all the rain and all that stuff, so they practiced on the indoor a lot more, so there's a lot more take it easy on the knee. We play on grass and we practice on grass a heck of a lot more and with our performance staff and the way we have our practice schedules, we feel like we'll be able to get the work in that we need, especially from a protection standpoint and all the different walkthroughs we have to get him the work that he needs.
 What is the plan for Duane when he gets here? Are you going to do the same conditioning like you did with Kwon (Alexander)?
Same, we're going to see where he's at. I have a feeling he'll be just fine and he'll laugh off the conditioning measures that we have, but we just want him to go through that hurdle.
Videos
Aaron Rodgers Injury Fallout & Jets/Bills Recap