Featured Editorials Injury Report
Joe Flacco on 1st Team Reps & Playing at 37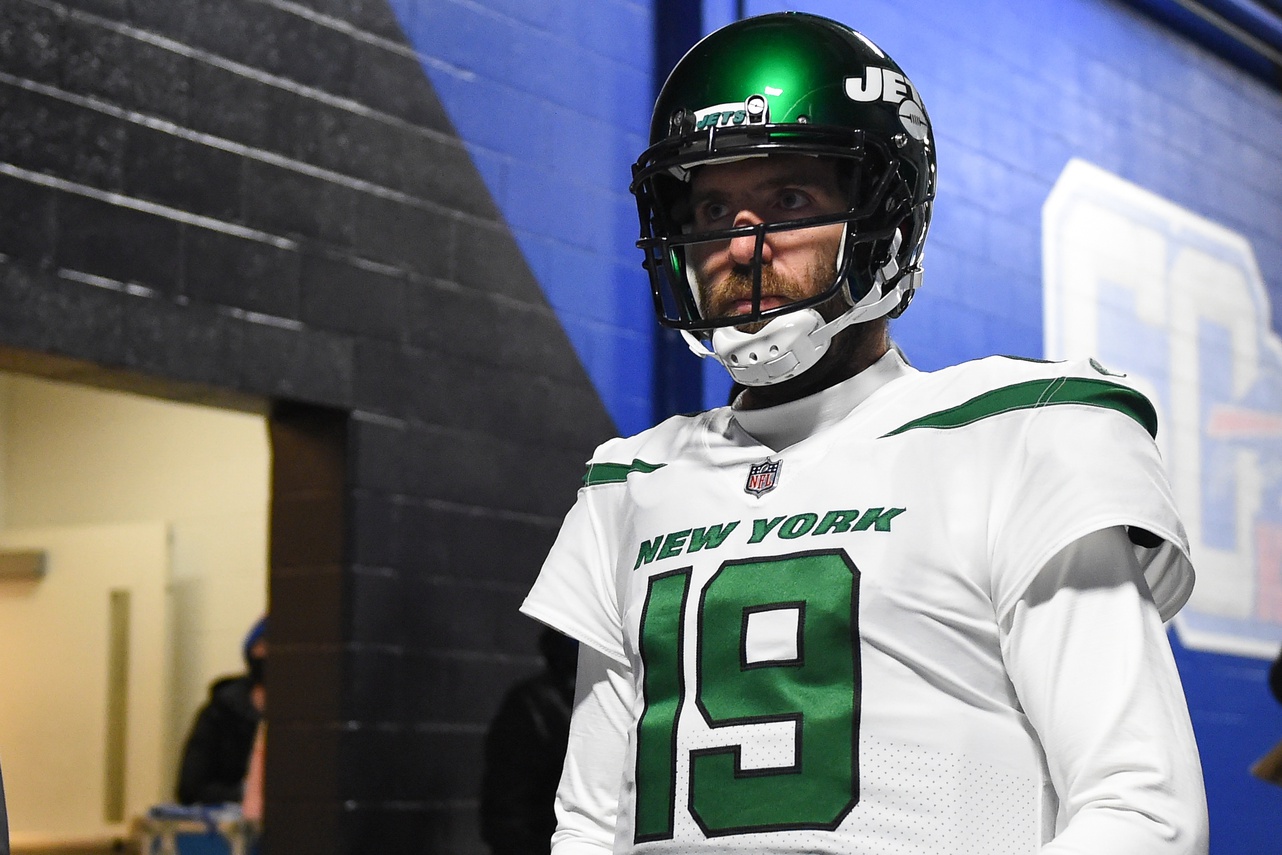 Joe Flacco spoke to the media on Sunday. So much has changed after the first preseason game, and Flacco was asked about the transition along with how big the next two preseason games are for him.
Yeah, obviously when you're the backup, your emotions are up and down during the course of a game things like that, but it's a transition, it's a difference a little bit, but I think definitely because I've had the ability to play so much football that you fall back into sync and get back into rhythm pretty quickly.

Well, we'll see. You always like to get out there and get reps and get in sync with everybody, but at the same time, your practices probably end up being the bulk of the importance, the preseason stuff is usually just to go there and makes sure everything is clean and that you can feel good about where you're at mentally and stuff like that heading into the opener. I think that's mostly what that's about, getting your confidence going, allowing the group to feel a certain amount of swagger that they have and go into week one ready to take off.
How much are you looking forward to getting first team reps?
Yeah, it's obviously a lot better mentally when you're the guy taking all the reps and you know what your situation is heading into Sunday, you can lock in on certain things and prepare a certain way, not that it's different other ways, but it's just not as much of a roller coaster with your emotions and confidence and things like that, you're able to go out there and feel like you've got the confidence that you need during the week to go there and do all those things, so obviously that's why whoever is starting the week gets the bulk of the reps and they make you feel as comfortable as possible. It's obviously a little bit better to play a game that way.
Do you allow yourself to think about the potential of playing against the Ravens? 
I mean obviously people are going to bring it up to me and you think about that. I've been in a bunch of games where guys have played their old teams and coaches have played their past teams and usually the emotions are definitely crazy. I mean guys try to act like they're so cool during the week and it doesn't mean anything, so I know. I've probably thought about it a tiny bit, but it's so far away and who knows what's going to happen at this point, but I've definitely thought about that a little bit like, 'Oh, yeah it's not going to be a big deal', but I know deep down like, 'Oh, ok I'm going to try to make sure it's not the biggest deal in the world,' but at the same time I've been through it enough, I've seen guys go through it. It's a different thing, I mean Steve Smith played Carolina maybe the first year he was in Baltimore and it's comical looking back on it that he was trying to act like he was all cool about it and he was already super emotional and next level and intense when it comes to gameday, but I'll never forget that day, he was on another planet and it worked out good for him, so it could probably go both ways.
When you started your career, did you ever envision that you would still be playing at age 37?
Yeah, I think you envision that. Yeah, when you first come in and you're getting ready to start week one, not that you actively think about you know being 40 years old or whatever and still playing, but I do think most people and definitely I, envisioned playing for as long as I can.
Do the younger guys ever say anything to you that makes you feel old?
Yeah, like I was saying, I don't view myself as an old person, but every now and then when these guys come up to you and say something to you, I'm like, "Oh, ok you think I'm like 50 years old, I got it." That's why it's cool, that's why you're so fortunate to be able to be in the locker room and that environment because it truly does keep you young and not only that, but you get to know guys and you get to develop relationships with people and they see you different. After they interact with me for a little bit, they're sitting at lunch and we're chopping it up and all off a sudden they see me in a couple of minutes they might see me completely different than they did before they sat down at the table, so it's really neat. I feel like I'm like a dad that is easy to pick on and they like laughing at me because of that so I embrace it.
Videos
JetNation
4.6K
Subscribe
Broken Brains; Critics of Jets Quarterback Aaron Rodgers Begin Stirring up Conspiracy Theories