Quinnen Williams (Ankle), Duane Brown (Status)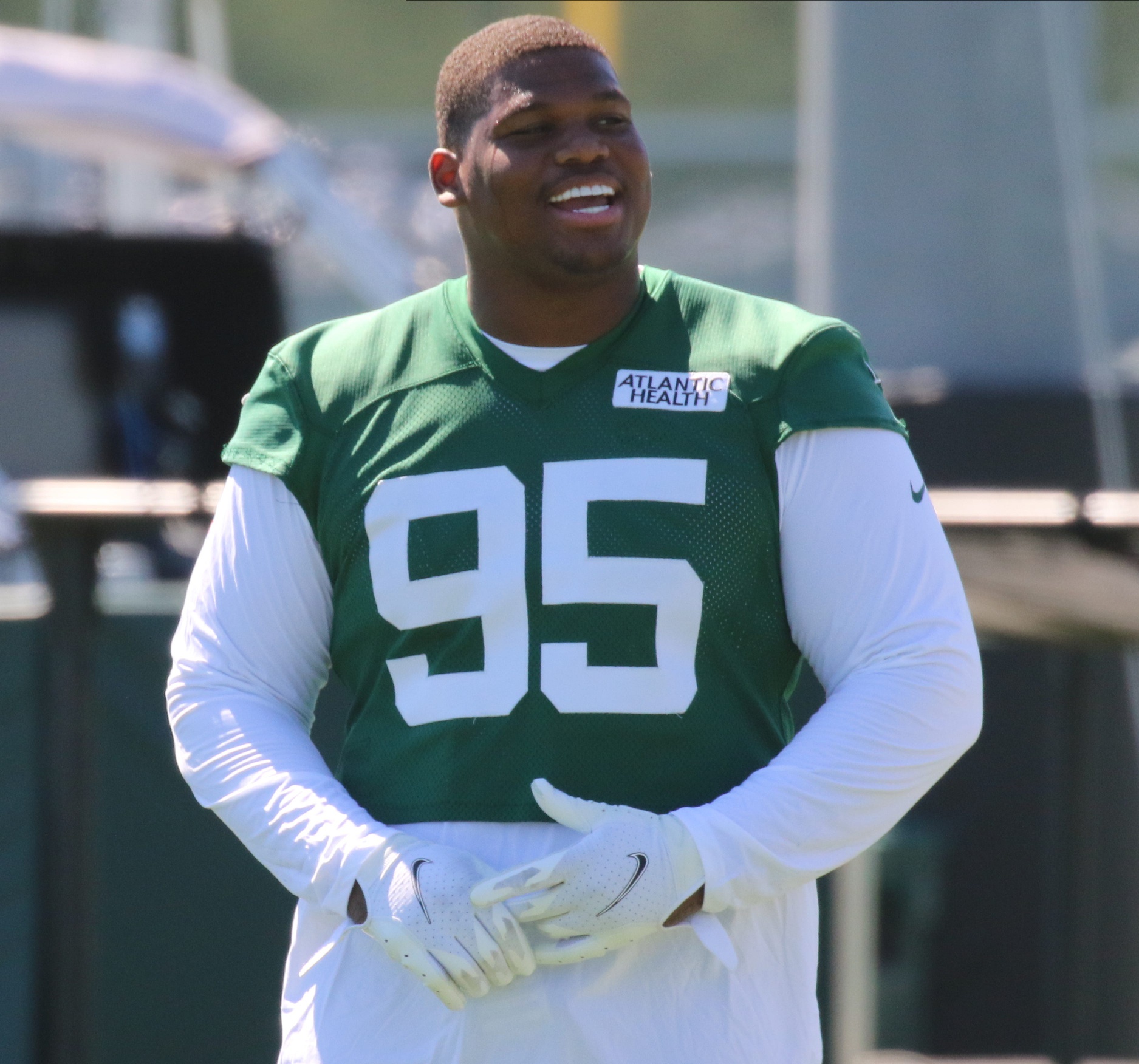 Here is a quick injury update that head coach Robert Saleh gave today at Florham Park.
Quinnen Williams: Sat out practice
He's dealing with an ankle, he'll be fine.
Eddy Pineiro
He's dealing with a back tightness.  Just a little tight on him.
Duane Brown Status
They go through all the physicals and all the different things, all the checklists, but he's only a year removed from football, he played football last year and he looked fantastic doing it. It's just a matter of clearing him of all the medical hurdles and then just watching him in individual today with the trainers, he's fine.
When will he get in?
We'll talk about it tonight. I'm not sure if it will be tomorrow or the next block but it will be soon.
This one isn't injury related but Saleh was asked about the late hit from Quincy Williams on Jalen Hurts.
I'm trying to word this the right way. In that moment, I think everyone recognizes he messed up, he knows he messed up, the team knows he messed up, I don't think he needs to be talked to anymore it's just get out there and go next play, let's play, let's go, let's pick it up, we don't have time to do all of that. Quincy is a big part of our defense, he's an asset to this defense especially when he's playing with the right head on his shoulder and he's playing fast and physical like we've all seen and having him off the field for a play obviously isn't good for anybody. I know the second it happened he knew that he made a mistake and it's a matter for him to get back on the field drop the play, move on, all of us to move on and we'll address it when we address it, but for Quincy when these guys make mistakes like that it's not a discipline thing, you know Quincy's not known as a cheap shot guy some guys are deliberate some guys aren't and I think Quincy's not a guy who's deliberate or a cheap shot guy, so it's (expletive), excuse my language. He made a mistake, get him on the field, let's talk about it. We'll talk about it in between series and talk about it in the film room afterwards, but he knows better.
Videos
Aaron Rodgers Injury Fallout & Jets/Bills Recap